Deadpool trailer: First look at the superhero in Ryan Reynolds interview teaser spoof
New film is confirmed to be R-rated
Christopher Hooton
Friday 03 April 2015 14:56 Comments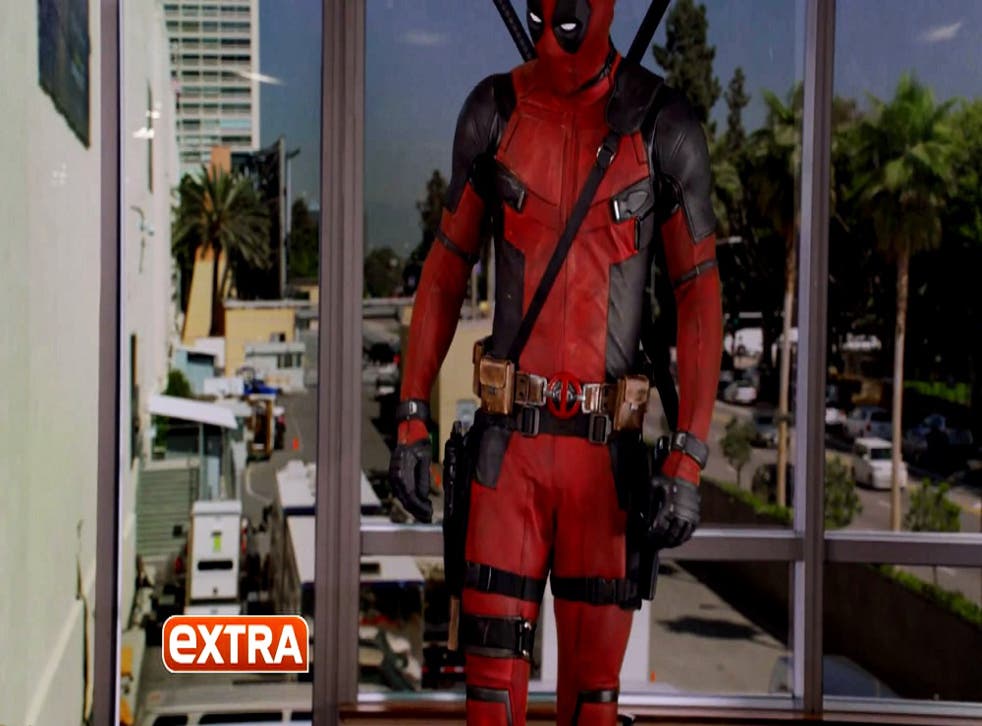 Deadpool is to get the R-rating that fans were hoping for, with the news being broken through an April Fools' Day interview between Ryan Reynolds and Mario Lopez.
The actor sat down for a chat with Extra, that awful showbiz channel that tells you what movies are available in your hotel room, but it was interrupted by a surprise guest.
The pair discuss the film aiming for a PG-13 rating, before Deadpool arrives and batters Lopez over the head with a light, announcing that it will "of course" be R-rated.
Reynolds also made it clear that the Deadpool in this eponymous outing will be very different from the toned-down one in Wolverine.
It seems Marvel has finally wised up to the fact that fans don't want a child-friendly version of the comic book character, recruiting Tim Miller to direct the new film, who created the hugely popular test footage leaked last year.
Deadpool is set to open in cinemas on 12 February 2016, with T.J. Miller (Transformers: Age of Extinction) playing Weasel, Morena Baccarin (Gotham) as Copycat, Gina Carano (Fast & Furious 6) as Angel Dust, Brianna Hildebrand as Negasonic Teenage Warhead and Ed Skrein (Game of Thrones) in an unconfirmed role.
Register for free to continue reading
Registration is a free and easy way to support our truly independent journalism
By registering, you will also enjoy limited access to Premium articles, exclusive newsletters, commenting, and virtual events with our leading journalists
Already have an account? sign in
Join our new commenting forum
Join thought-provoking conversations, follow other Independent readers and see their replies