Dumbo: First look at Tim Burton's remake is going to give you nightmares
The film is set to star Michael Keaton, Colin Farrell, Eva Green, and Danny DeVito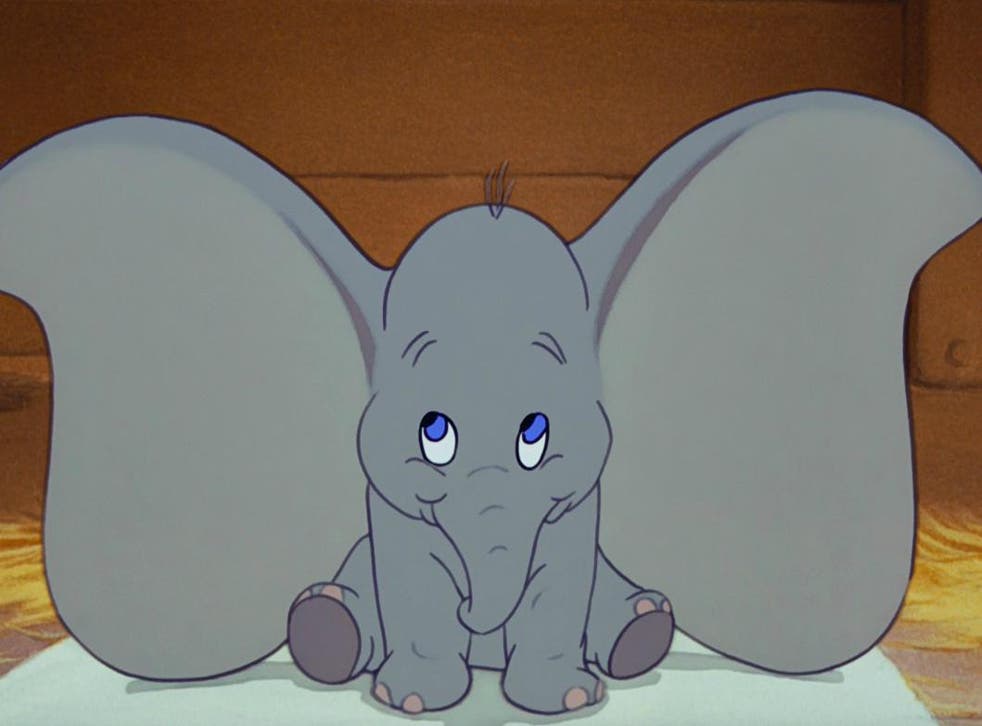 There's a lot to be nervous about when it comes to Disney's new take on Dumbo.
The studio's had a surprisingly strong success rate so far on its live-action remakes (from Cinderella to The Jungle Book), but with such a production-line approach to churning back up every animated classic in its catalogue, exhaustion is bound to kick in sooner or later.
This weekend's D23, for example, plunged audiences straight into the depth of its upcoming catalogue; Mena Massoud and Naomi Scott were announced as Aladdin and Jasmine in Guy Ritchie's remake of the film, and the panel audience was shown a near shot-for-shot recreation of "The Circle of Life" from Jon Favreau's The Lion King.
On top of that, a life-size sculpted model of the titular elephant of Tim Burton's Dumbo was wheeled onto stage - and it's pretty nightmare-inducing.
Perhaps that was something of an inevitability when trying to transform a 2D elephant with ears double the size of its body and giant blue eyes into something vaguely photorealistic, but it won't comfort those already hesitant about the project.
[Image removed by request]
For all the ingenuity fans hope is still locked inside of Tim Burton, somewhere, his collaboration with the studio on Alice in Wonderland didn't end particularly well. Burton's aesthetic works beautifully on the intimate and small-scale, but give him a blockbuster budget and it all soon turns into nausea-inducing excess.
The D23 panel also confirmed all the reported castings for the film: Colin Farrell will play Holt Farrier, a former circus star and war-veteran who cares for the newborn elephant with giant ears, with Nico Parker and Finley Hobbins cast as his children, who discover Dumbo can fly.
Star Wars The Last Jedi - Behind the scenes
Danny DeVito will play the circus' owner Max Medici, while Michael Keaton is V.A. Vandevere, the enigmatic entrepreneur who swoops in on the promise he'll make Dumbo a star, alongside aerial artist Colette Marchant, played by Eva Green.
Dumbo is set to hit cinemas 29 March 2019.
Register for free to continue reading
Registration is a free and easy way to support our truly independent journalism
By registering, you will also enjoy limited access to Premium articles, exclusive newsletters, commenting, and virtual events with our leading journalists
Already have an account? sign in
Register for free to continue reading
Registration is a free and easy way to support our truly independent journalism
By registering, you will also enjoy limited access to Premium articles, exclusive newsletters, commenting, and virtual events with our leading journalists
Already have an account? sign in
Join our new commenting forum
Join thought-provoking conversations, follow other Independent readers and see their replies