Hollywood ridicules Donald Trump's Obamacare repeal fail: 'So much for The Art of the Deal'
Bill was pulled after it became clear the voting process would end in failure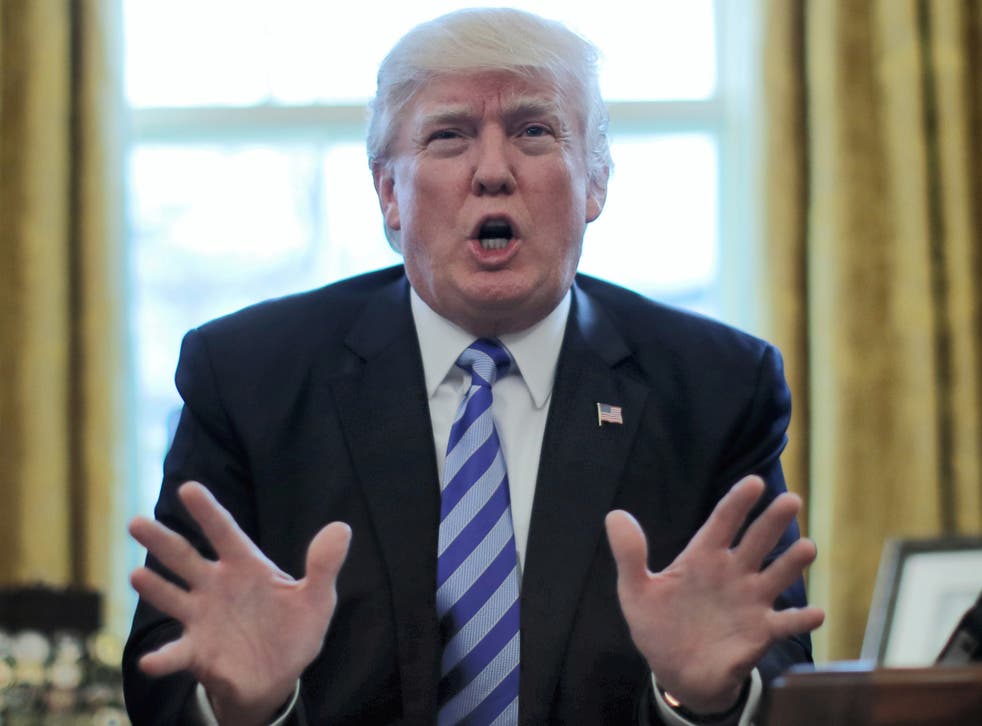 Hollywood stars have reacted jubilantly after US President Donald Trump pulled his Obamacare repeal bill.
House Speaker Paul Ryan and Trump announced the move after it became clear that the voting process would end in failure.
The decision, which was made just minutes before the vote was due to take place, is being viewed as a significant setback for Trump, who promised to repeal and replace Obamacare throughout much of his campaign.
Ryan told Trump just ahead of the scheduled Friday vote that there were too many dissenting Republicans to pass the American Health Care Act.
The White House could only afford to have 22 Republicans vote 'no' on the bill.
John Legend, Mark Ruffalo, Michael Moore and George Takei were among those who took to Twitter shortly after to comment on Trump's defeat.
It's no secret that Hollywood and Trump's relationship is hardly a good one - particularly since Trump announced plans to cut government funding for the arts.
Ruffalo wrote: "Congratulations to the #Resistance for win on Health Care."
Moore mocked the business mogul turned-president's deal making skills with a nod his 1987 book: "So much for the Art of the Deal."
In a statement made at a hastily-arranged news conference, Trump said "we learned about loyalty" in the process of the bill's failure.
"I think the real losers are [Democratic Minority Leader] Nancy Pelosi and [Senator] Chuck Schumer...they own Obamacare," he added.
Register for free to continue reading
Registration is a free and easy way to support our truly independent journalism
By registering, you will also enjoy limited access to Premium articles, exclusive newsletters, commenting, and virtual events with our leading journalists
Already have an account? sign in
Register for free to continue reading
Registration is a free and easy way to support our truly independent journalism
By registering, you will also enjoy limited access to Premium articles, exclusive newsletters, commenting, and virtual events with our leading journalists
Already have an account? sign in
Join our new commenting forum
Join thought-provoking conversations, follow other Independent readers and see their replies