Dunkirk: Christopher Nolan proves that film fans still do get excited by posters
The film's tagline reads: 'The event that shaped our world'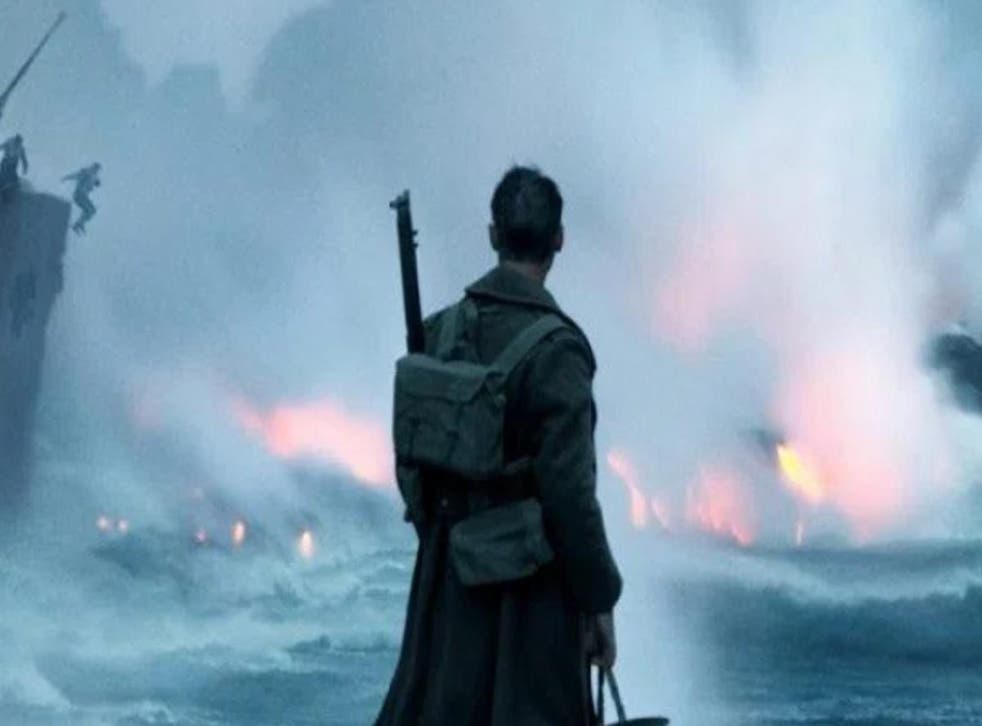 Dunkirk is fast becoming the most anticipated film of 2017 aided by two brand news poster that has Christopher Nolan fans very excited.
The filmmaker's tenth feature will tell the true story of Operation Dynamo, a daring plan to rescue 300,000 Allied troops who were surrounded by Nazis soldiers in Dunkirk during World War II.
It stars Cillian Murphy, Tom Hardy, Kenneth Branagh, Fionn Whitehead and One Direction singer Harry Styles.
Feast your eyes on the one-sheets below.
The poster - showing a soldier looking on at an event of total destruction - positions Dunkirk as the defining war film of the decade - and one that could be potentially as well-realised as more WWII films such as Steven Spielberg's acclaimed Saving Private Ryan.
The film's tagline reads: 'The event that shaped our world.'
The second poster looks like a piece of German propaganda insisting on an Allied surrender.
A brand new trailer for the film is expected to drop later this week.
Dunkirk will be released on 21 July preceded by showings in 35mm and 70mm IMAX; a seven-minute preview of the film will reportedly be shown ahead of Star Wars anthology film Rogue One which is released on Thursday (16 December).
Join our new commenting forum
Join thought-provoking conversations, follow other Independent readers and see their replies