Dustin Hoffman latest major Hollywood figure accused of sexual harassment
A former intern documented her interactions with Hoffman in a diary
Christopher Hooton
Culture Editor
Wednesday 01 November 2017 15:35 Comments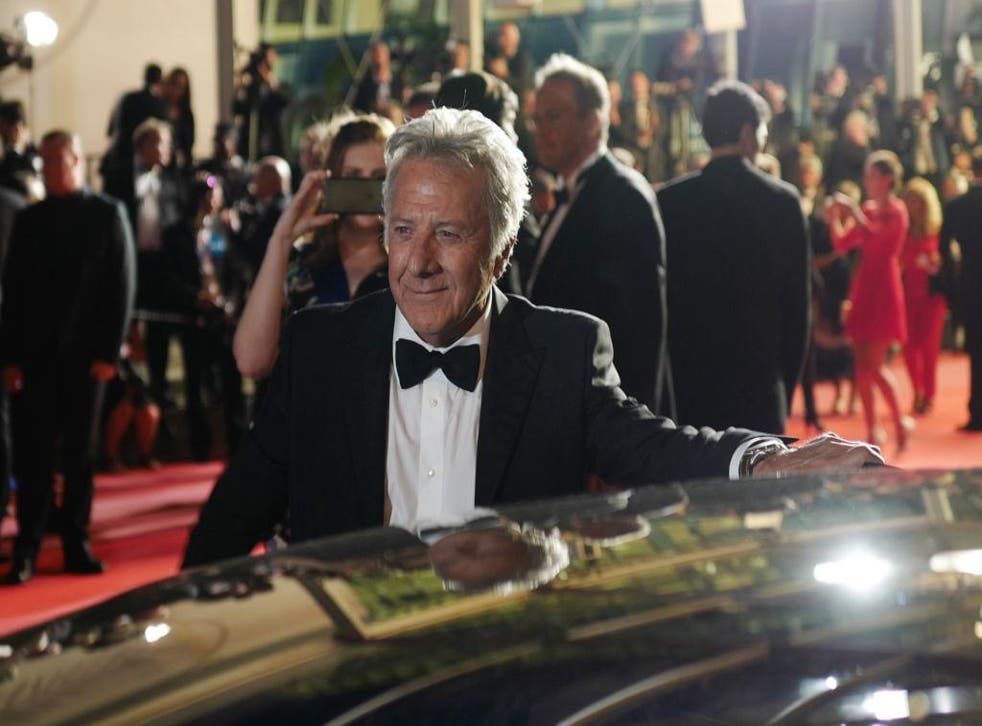 Dustin Hoffman has been called a "predator" by a writer who claims he sexually harassed her while she interned on the set of TV movie Death of a Salesman as a 17-year-old in 1985.
"He asked me to give him a foot massage my first day on set; I did," Anna Graham Hunter wrote in a guest column for The Hollywood Reporter. "He was openly flirtatious, he grabbed my ass, he talked about sex to me and in front of me. One morning I went to his dressing room to take his breakfast order; he looked at me and grinned, taking his time. Then he said, 'I'll have a hard-boiled egg … and a soft-boiled clitoris.' His entourage burst out laughing. I left, speechless. Then I went to the bathroom and cried."
Hunter recorded Hoffman's alleged behaviour in a diary at the time, one reading: "Today, when I was walking Dustin to his limo, he felt my ass four times. I hit him each time, hard, and told him he was a dirty old man."
"At 49, I understand what Dustin Hoffman did as it fits into the larger pattern of what women experience in Hollywood and everywhere," she reflected in the column. "He was a predator, I was a child, and this was sexual harassment. As to how it fits into my own pattern, I imagine I'll be figuring that out for years to come."
Harvey Weinstein: The celebrities who have accused him of sexual misconduct so far
In response to the article, Hoffman apologised, saying in a statement: "I have the utmost respect for women and feel terrible that anything I might have done could have put her in an uncomfortable situation. I am sorry. It is not reflective of who I am."
Hoffman is the latest major Hollywood figure to be accused of sexual harassment, days after stories about Kevin Spacey came out and a couple of weeks after allegations against Harvey Weinstein empowered more women to come forward.
Register for free to continue reading
Registration is a free and easy way to support our truly independent journalism
By registering, you will also enjoy limited access to Premium articles, exclusive newsletters, commenting, and virtual events with our leading journalists
Already have an account? sign in
Join our new commenting forum
Join thought-provoking conversations, follow other Independent readers and see their replies