Dwayne Johnson talks about Vin Diesel feud on Fast and Furious set
'We were not in any scenes together'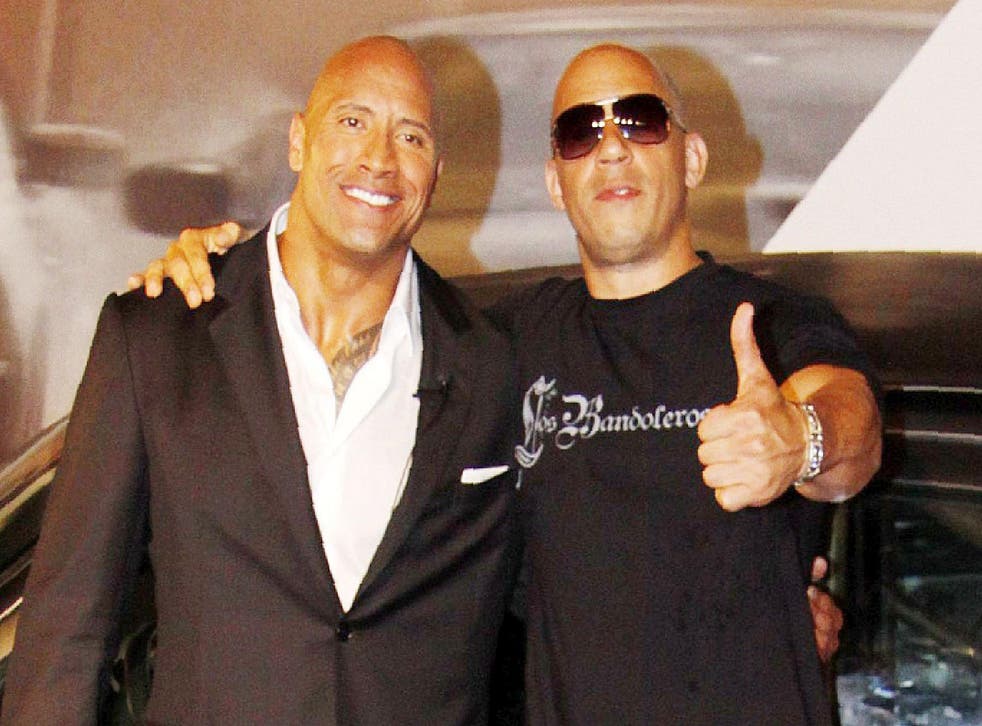 Before the eighth Fast and Furious film came out – titled The Fate of the Furious – everyone one abuzz thanks to an Instagram post from Dwayne 'The Rock' Johnson.
The actor – the second-highest paid in the world as of writing – called out his anonymous co-stars on the movie, famously labelling them 'candyasses'. Soon after, the press discovered that the person Johnson was referring to was franchise stalwart Vin Diesel.
When the blockbuster finally reached cinemas, fans noted that everything was shot so that neither actor would necessarily have to be in the same room.
"That is correct," Johnson told Rolling Stone during their profile piece. "We were not in any scenes together."
27 films to look out for in the first half of 2018

Show all 27
"Vin and I had a few discussions, including an important face-to-face in my trailer," he continued. "And what I came to realize is that we have a fundamental difference in philosophies on how we approach moviemaking and collaborating. It took me some time, but I'm grateful for that clarity. Whether we work together again or not."
Johnson will next appear in the Fast and Furious spin-off Hobbs and Shaw, alongside Jason Statham. Questioned further about whether he would appear in the ninth main-series movie, Johnson said: "I'm not quite sure."
"Right now, I'm concentrating on making the spinoff as good as it can be. But I wish him all the best, and I harbour no ill will there, just because of the clarity we have."
The actor added: "Actually, you can erase that last part about 'no ill will.' We'll just keep it with the clarity."
Johnson will next appear in Rampage, then Skyscraper, then Fighting with My Family. That's all this year – there's a whole lot more coming after that.
Join our new commenting forum
Join thought-provoking conversations, follow other Independent readers and see their replies