Fast 8 beef: 'What actually happened' between The Rock and Vin Diesel
'Everything was running smoothly, and this was how Vin has run things for the past several movies'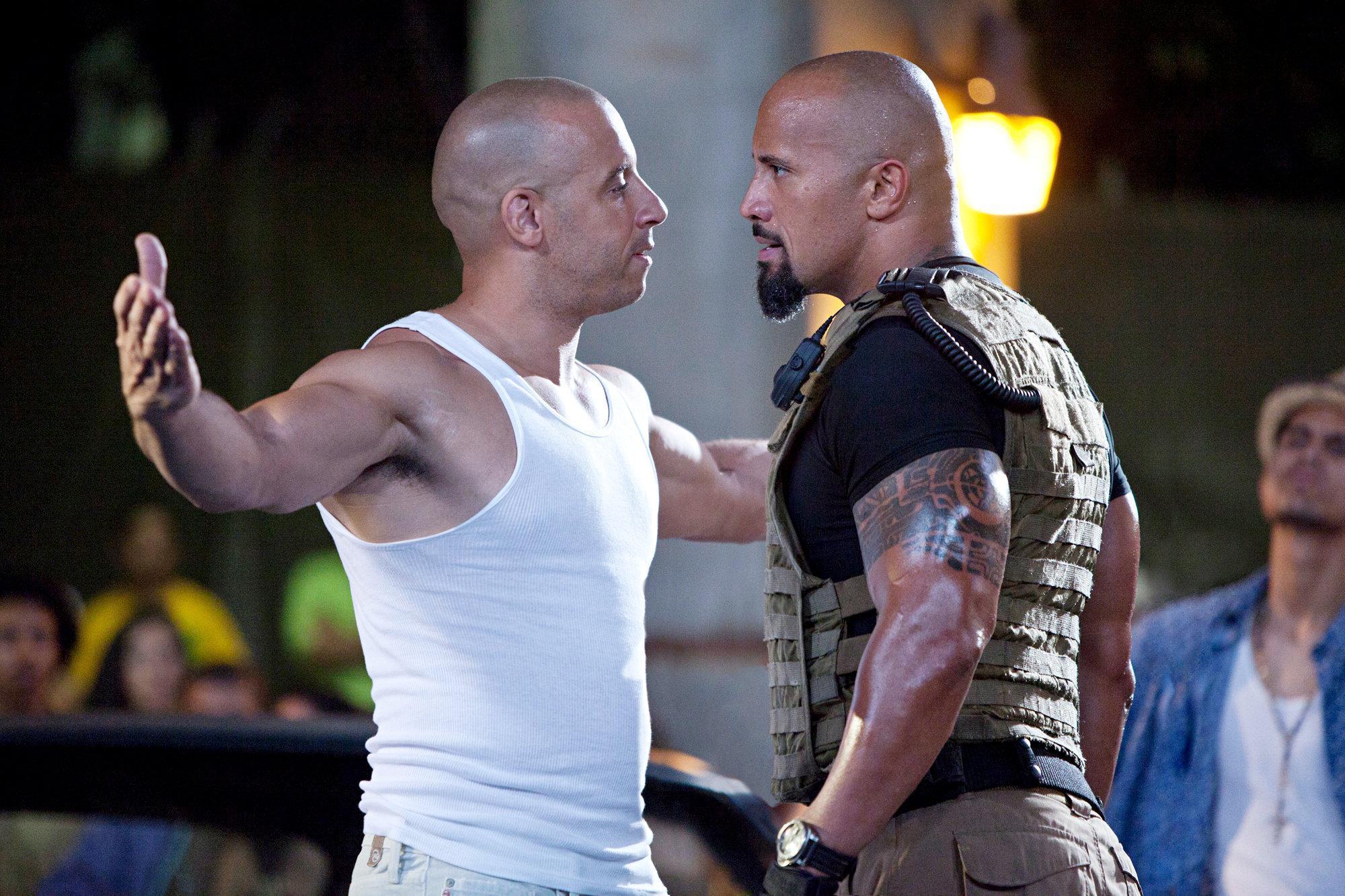 Earlier on this month, Dwayne 'the Rock' Johnson posted an uncharacteristically heated message to his Instagram account, calling an unspecified Fast 8 male co-star a "candy ass" and "chicken shit".
One day later and reports of Vin Diesel being Johnson's target emerged, with mixed opinions on what got the Scorpion King-actor so ruffled.
However, multiple sources have come out saying that Diesel's lateness wound Johnson up. The Hollywood Reporter detailed how 'Throughout the 100-day shoot, the actor and Fast franchise producer often delayed his co-stars.'
A source told them: "Everything was running smoothly, and this was how Vin has run things for the past several movies."
Yet, with only days left on set, Johnson had finally had enough, breaking taboo and venting on Instagram, "blindsiding" everyone. Diesel is said to have confronted Johnson in his trailer, leading to an exchange of heated words.
The best films of 2016 (so far)
Show all 22
Page Six have also weighed in the situation, saying Diesel "was constantly late [when we worked together]. Their source also said Diesel "acted like a diva and has held up production before" and "it's not surprising that he's the one The Rock is calling out."
Recently, the Rock tried to defuse the whole situation, writing in another Instagram post: "To me, conflict can be a good thing, when its followed by great resolution. I was raised on healthy conflict and welcome it. And like any family, we get better from it."
Diesel, meanwhile, posted his own video to Instagram, saying he would reveal everything, yet merely posted a photo of his daughter with the caption: "Though intense at times, I am grateful to the entire cast of [Fast 8]… Every single one of them we brought on has shined because of their talent and commitment."
Requests for comment have not been returned. Recently, a fight on the set of Criminal Minds caught the world's attention, with Thomas Gibson being let go from the production.
Join our commenting forum
Join thought-provoking conversations, follow other Independent readers and see their replies