Fast 8: Vin Diesel hints at response to The Rock 'candy ass' remark
'So give me a second and I will tell you everything. Everything,' the actor posted on Instagram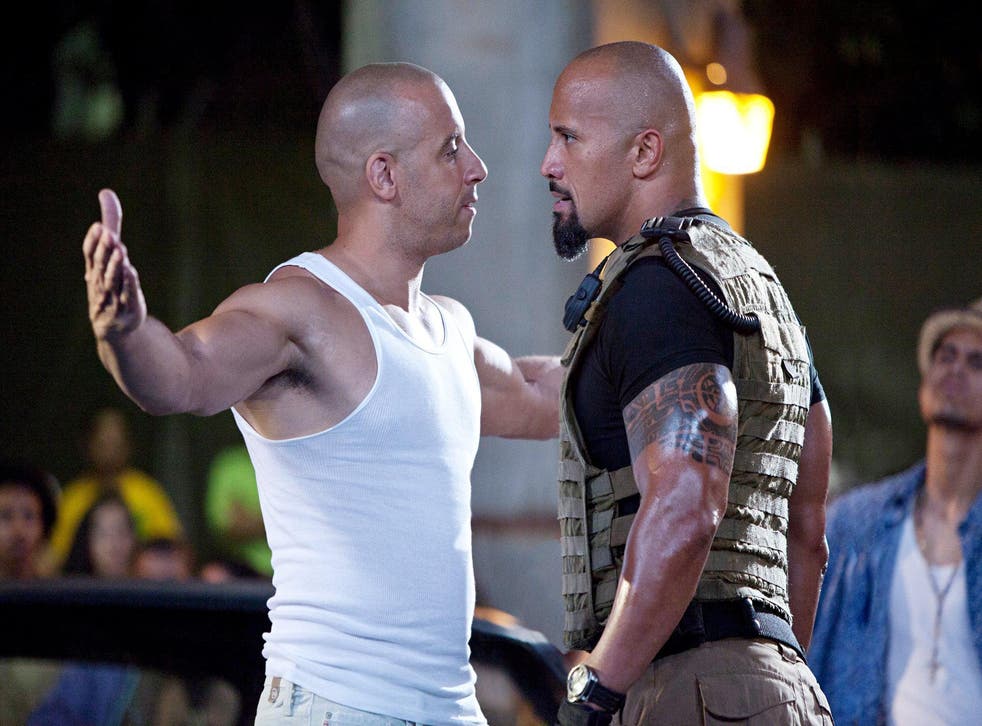 Who - in their wildest dreams - ever thought this would be the hot celebrity beef we'd be dealing with in 2016?
And, yet, the internet's current preoccupation remains the intense speculation surrounding the rumoured fall-out between Fast 8 co-stars, Vin Diesel and Dwayne "The Rock" Johnson. The furor all started when Johnson posted a surprisingly damning Instagram post labelling some of his male co-stars on the film as "candy asses", due to purported unprofessional behaviour on set.
Everyone had their own theories as to who it was, though reports soon began to circle around Vin Diesel; with conflicting claims arising as to the source of the tension. People claims the feud was sparked by Johnson continually showing up late to set; while TMZ conversely claims it was Diesel who was always late, and that the pair had further clashed over creative differences.
Johnson has since attempted to defuse the situation with a further Instagram post; writing democratically, "like with any team - that's a family - there's gonna be conflict. Family is gonna have differences of opinion and fundamental core beliefs. To me, conflict can be a good thing, when its followed by great resolution."
Have we reached the conclusion of this strange tale? Potentially not, with Diesel now sparking rumours up again by posting a deeply cryptic Instagram video.
The actor starts off with a sweet, but fatigued, celebration to the end of a long shoot and the return to his family. "After being on set since literally Christmas to finally, finally, finally to come home," he says, "and to learn the little angel [daughter Pauline] learned a new word. I'm going to have to share it with you, it's more important than anything."

"Her new word kind of describes my spirit and my soul, and most people who stay positive," he continues. "The new word is 'happy.' When I heard her say 'happy,' I just lit up in ways I can't even describe." So far, so very innocent, except for his very last utterance: "So give me a second and I will tell you everything. Everything."
The world awaits with baited breath.
Join our new commenting forum
Join thought-provoking conversations, follow other Independent readers and see their replies