The Rock defuses Fast 8 beef following reports 'candy ass' is Vin Diesel
The actor previously ranted about a fellow male co-star in an Instagram post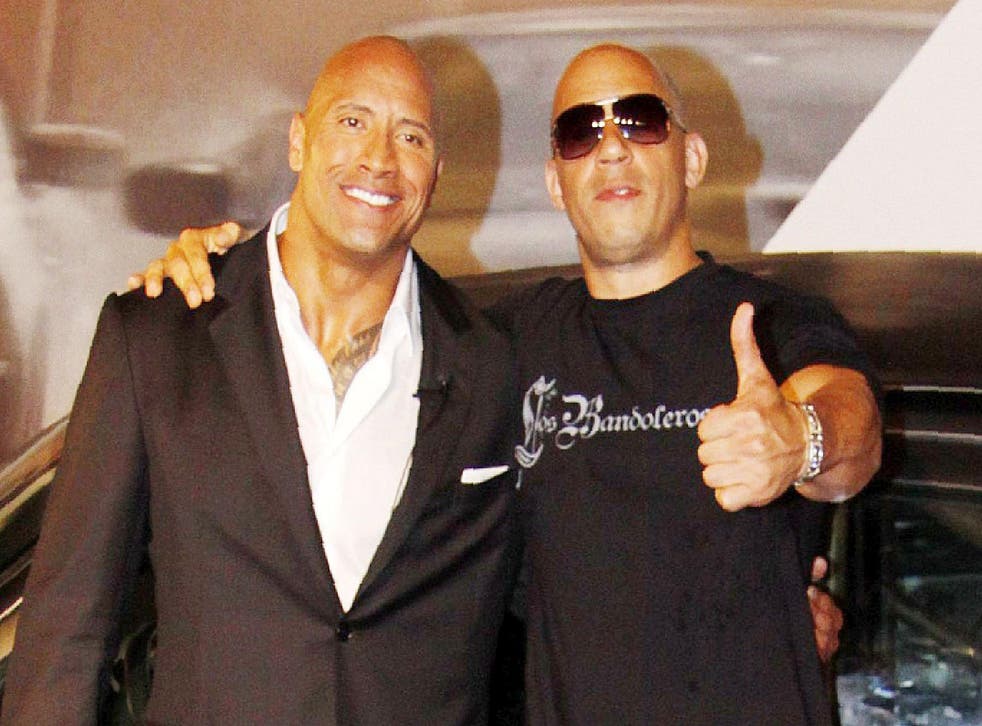 Earlier this week, Dwayne 'The Rock' Johnson uploaded an uncharacteristically damning Instagram post in which he branded some of his male Fast 8 co-stars 'candy asses' for behaving unprofessionally on set.
Since then, various reports have stated the rant was aimed at Vin Diesel, TMZ claiming the pair clashed heads over creative decisions, while People have stated the problems started when The Rock kept showing up late on set.
Other sources have now weighed into the spat, one telling The Hollywood Reporter problems have been building since the filming of Fast 7 when: "Vin spent a whole day in his trailer one day."
Page Six added that Diesel "was constantly late [when we worked together]. Their source also said Diesel "acted like a diva and has held up production before" and "it's not surprising that he's the one The Rock is calling out."
Films to watch in 2016

Show all 30
However, The Rock has now tried to defuse the situation with another Instagram post, writing: "You guys reading this know how much I believe in the idea of team effort That means respecting every person, their time and their value when they step on to my set or partner with our production company.
"And like with any team - that's a family - there's gonna be conflict. Family is gonna have differences of opinion and fundamental core beliefs. To me, conflict can be a good thing, when its followed by great resolution. I was raised on healthy conflict and welcome it. And like any family, we get better from it. At the end of the day me and #F8 co-stars all agree on the most important thing: Delivering an incredible movie to the world."
Requests for comment have not been returned. Other costars the rant may have been aimed at includes Jason Statham, Kurt Russell, Tyrese, Ludacris and Scott Eastwood, all of whom will appear in Fast 8 later this year.
Register for free to continue reading
Registration is a free and easy way to support our truly independent journalism
By registering, you will also enjoy limited access to Premium articles, exclusive newsletters, commenting, and virtual events with our leading journalists
Already have an account? sign in
Register for free to continue reading
Registration is a free and easy way to support our truly independent journalism
By registering, you will also enjoy limited access to Premium articles, exclusive newsletters, commenting, and virtual events with our leading journalists
Already have an account? sign in
Join our new commenting forum
Join thought-provoking conversations, follow other Independent readers and see their replies