Eiko Ishioka: Celebrating the designer's extraordinary costumes for Bram Stoker's Dracula
Francis Ford Coppola's 1992 horror classic brought to life by its Oscar-winning wardrobe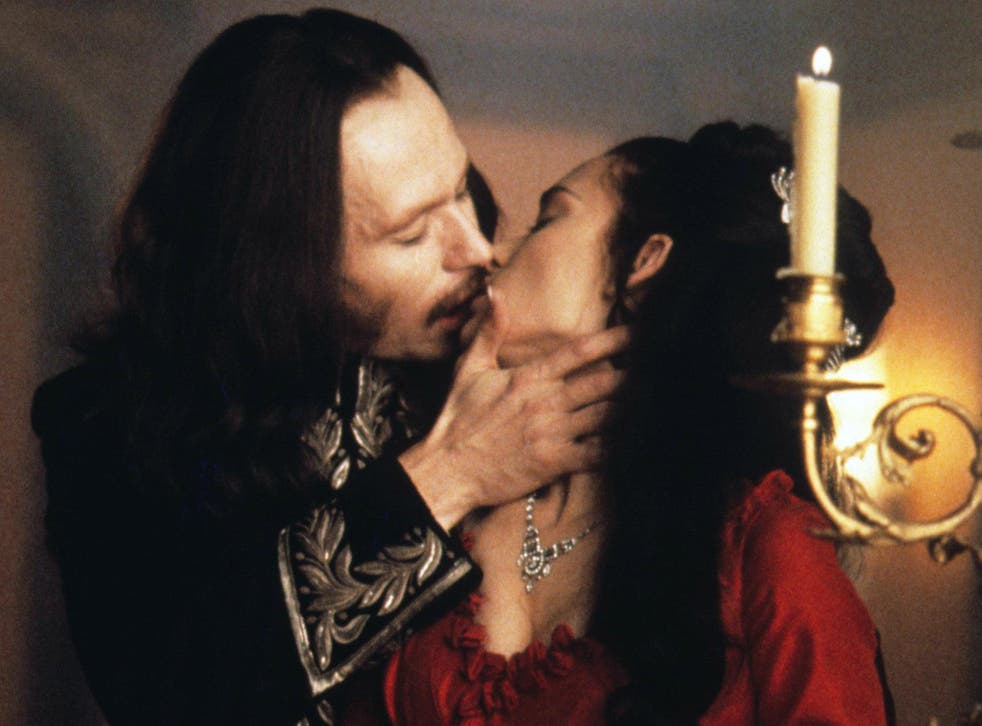 Today's Google Doodle celebrates the life of Japanese visual artist and designer Eiko Ishioka (1938-2012) on what would have been her 79th birthday.
Born in Tokyo, Ishioka trained in advertising before casting her unique eye for patterns and detail towards more creative avenues, designing sets, costumes and promotional materials for operas, album covers, music videos and movies, working with such cutting-edge artists as Miles Davis, Björk and Tarsem Singh.
Ishioka's best-known and most enduring work remains the Oscar-winning costumes she created for Bram Stoker's Dracula in 1992, a spectacular restaging of the classic 1897 horror novel from Francis Ford Coppola, director of The Godfather trilogy (1972-90) and Apocalypse Now (1979). The pair met when Ishioka designed the Japanese poster for the latter film and struck up a friendship.
Given imaginative free-rein by Coppola, Ishioka's costumes for star Gary Oldman brought the vampire count to life and freed him from the black cape and evening wear the character had become associated with through iconic Universal and Hammer portrayals by Bela Lugosi and Christopher Lee.
The best Google Doodles

Show all 50
Her vivid designs are crucial to Dracula's arresting visual impact - a contribution rivalled only by Polish composer Wojciech Kilar's stirring orchestral score - and do much to counteract the film's somewhat questionable casting choices, with Keanu Reeves as wooden as a stake playing heroic lead Jonathan Harker.
Here are five of Ishioka's most extraordinary creations from an under-appreciated movie packed with invention.
Blood red armour
Coppola's film opens on the plains of Eastern Europe, where Oldman's Vlad Tepes is leading an army of Christian knights into battle against invading hordes from Turkey. Victorious, he returns home to find his bride, Elisabeta (Winona Ryder), has killed herself - believing him dead - and forsakes god in despair.
Ishioka clads Vlad in an all-crimson suit of armour replicating the sinewy texture of flayed muscle, its helmet cast in the shape of a wolf's head. Impractical, historically improbable but an utterly gorgeous flight of fancy.
Dragon's tail kimono
When English estate agent Harker first arrives at Castle Dracula, he is greeted by the count wearing a flowing scarlet silk kimono that trails behind him, a gold phoenix embroidered on its breast.
Decrepit, ravaged by age and blood-starved, the robe gives the craven creature an Old World elegance and refinement at odds with the decay of his failing body. It's the most clearly oriental design Ishioka brings to the film and one of cinema's most unforgettable costumes.
Satanic vestments
The clothing the count wears in Transylvania nods to the character's ancient lineage and provides a direct contrast to the Bond Street tailoring he favours in the West.
The billowing metallic gown above, rich in jewels and patchwork curlicues, resembles a bishop's vestments and is entirely in keeping with the Satanic perversion of Christianity the demon represents.
Clothing as character
The 19th century gowns worn by Dracula's female leads - Ryder and Sadie Frost - are largely true to the period but Ishioka nevertheless finds room to introduce unique character notes.
Frost's Lucy Westenra, for instance, is introduced wearing a peppermint green party dress patterned with entwined snakes, a motif hinting at the character's overt sexuality, which Dracula will duly exploit. Later bitten and laid to rest, Lucy rises from the grave in an Elizabethan burial gown whose lace ruff was inspired by an Australian frill-necked lizard - typical of Ishioka's left-field approach.
The open-necked red gown worn by Ryder above leaves Mina Harker vulnerable to the monster's fangs while simultaneously conveying the character's latent passion and sensuality, its three-quarter length sleeves capturing the drama of the Romantic period.
Sunglasses after dark
Never afraid to play with chronology, Ishioka's move to modernise Dracula culminates in the revolutionary, though entirely practical, decision to hand him a pair of sunglasses.
Rejuvenated by fresh transfusions upon his arrival in London, the younger count tours the West End in a fine charcoal top coat, waistcoat and matching hat, his dandyish shades shielding him from fatal sunlight and adding a steampunk flavour to the production, repeated in the striped straightjacket Tom Waits's Renfield sports in the asylum.
Join our new commenting forum
Join thought-provoking conversations, follow other Independent readers and see their replies