Event cinema: live screenings of opera and ballet are the British new wave
Today's blockbusters are more likely to be live screenings of opera or ballet than the latest Hollywood movie. Jonathan Owen reports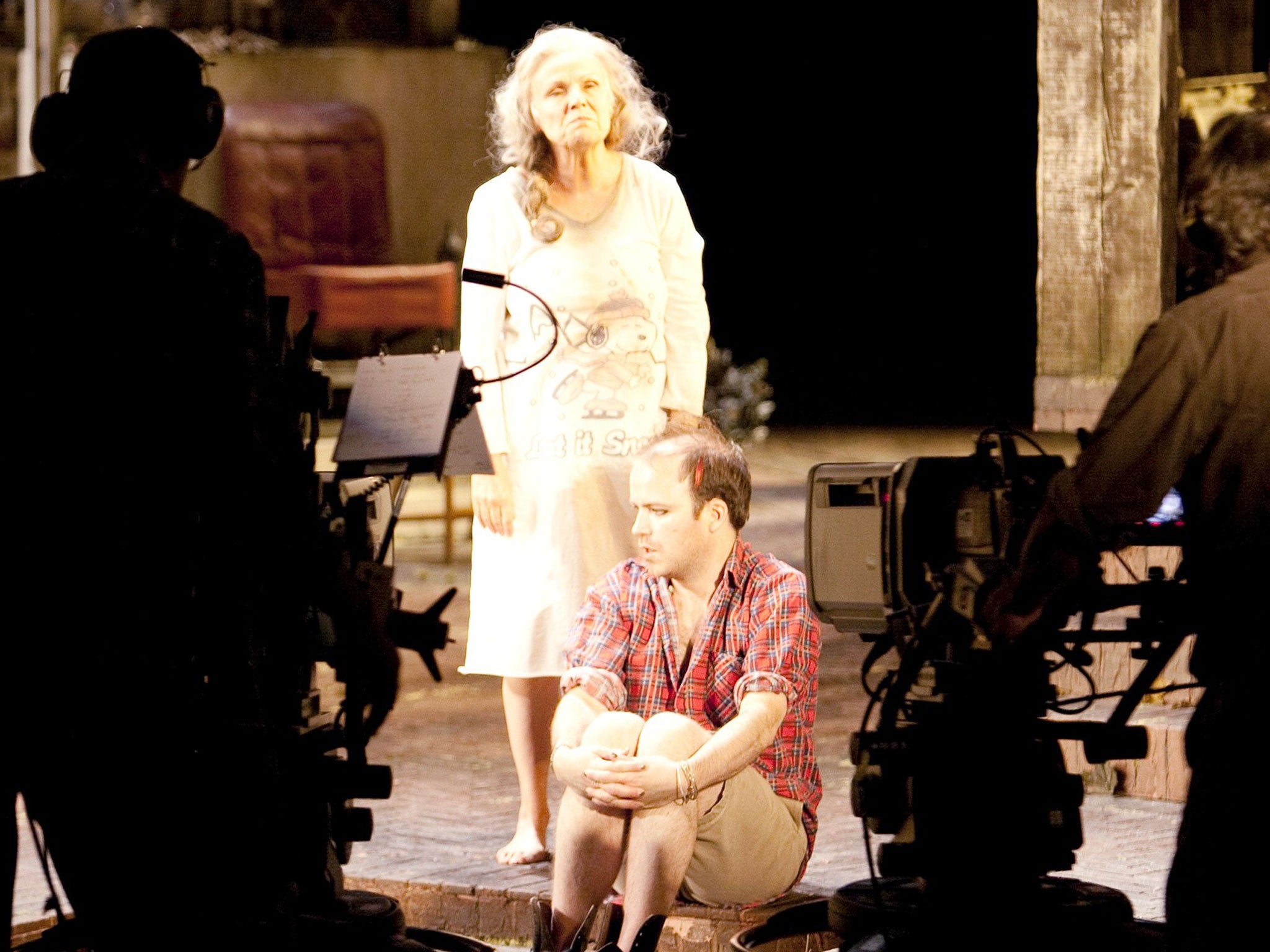 Cinemas are proving to be a goldmine for some of the UK's finest opera and ballet companies, with Hollywood stars including Daniel Craig and Ryan Gosling being nudged aside by the rise of live arts streamed into auditoriums in a growing trend for "event cinema".
In recent weeks tens of thousands of Britons have watched live screenings of ballet, theatre or opera. La Bohème beat Gangster Squad into third place at the box office this month. And The Nutcracker came ahead of the latest Bond film, Skyfall, when it was shown last month.
Over the past three years the number of cinemas showing ballet, opera or theatre performances has risen from fewer than 100 to around 250. More than 120 events were shown at cinemas last year, a fourfold increase from the 32 screened in 2007. And it is not just opera and ballet that are benefiting from the boom. Plays are also enjoying big audiences, with some 20,000 tickets already sold for a cinema screening of a performance of Alan Bennett's People at the National Theatre in March.
Advances in digital technology have allowed organisations to approach cinema chains directly – bypassing the need for a movie studio partnership. And cinemas have realised that the growing demand for an alternative to blockbuster films can help boost their own profits, particularly when they can charge more – at around £15 on average – than for a movie.
For one company, Picturehouse Cinemas, event cinema already represents more than 10 per cent of its ticket sales. And analysts predict that by 2015 two million Britons a year will go to the cinema to see performances or events – double the number that do so already.
By the end of this decade at least one in 20 cinema tickets will be for something other than a movie, according to David Hancock, head of film and cinema at IHS Screen Digest. "Digital cinema is allowing this to happen; you can play anything out through a digital projector. There is an untapped demand – especially for cultural products which are playing out very well in cinemas," he said.
Event cinema's overall share of the box office is set to double in the next two years, from £15m to £30m. Although some pop concerts and sports events have made their way on to the big screen, it's the cultural content that has really taken off, according to Phil Clapp, chief executive of the Cinema Exhibitors' Association.
"It's becoming an increasingly important strand of income for cinemas at a time when they are very keen to broaden their reach and get a different audience to the traditional cinemagoer," he added.
Melissa Keeping, who chairs the recently established Event Cinema Association, said: "Opera and ballet are expensive and viewed as elitist and are generally located in cities; so even if the ticket is affordable the journey makes it beyond a lot of people's inclination and budget to go. But bring it live to your local cinema, by satellite, in real time, at a fraction of the cost – what's not to like?"
Access unlimited streaming of movies and TV shows with Amazon Prime Video
Sign up now for a 30-day free trial
Sign up
Access unlimited streaming of movies and TV shows with Amazon Prime Video
Sign up now for a 30-day free trial
Sign up
Big at the box office
Puccini's La Bohème: £330,000 on 15 January 2013, beaten only by Les Miserables.
Tchaikovsky's The Nutcracker: £290,000 on 13 December 2012, second only to The Hobbit.
Tchaikovsky's Swan Lake: fourth biggest film, with sales of £185,000, on 23 October 2012.
The Last of the Haussmans: second biggest film on 11 October 2012, taking £230,000.
The Curious Incident of the Dog in the Night-Time: Topped the box office with sales of £200,000 on 6 September 2012, ahead of films including The Bourne Legacy and The Expendables 2.
Frederick Ashton's La Fille mal gardée: made £150,000 on 16 May 2012 – reaching number five at the box office.
Join our commenting forum
Join thought-provoking conversations, follow other Independent readers and see their replies