New on Netflix UK and US in January 2017: From A Series of Unfortunate Events to Frontier
Plus our five picks of the best
Jacob Stolworthy
Monday 02 January 2017 16:47 Comments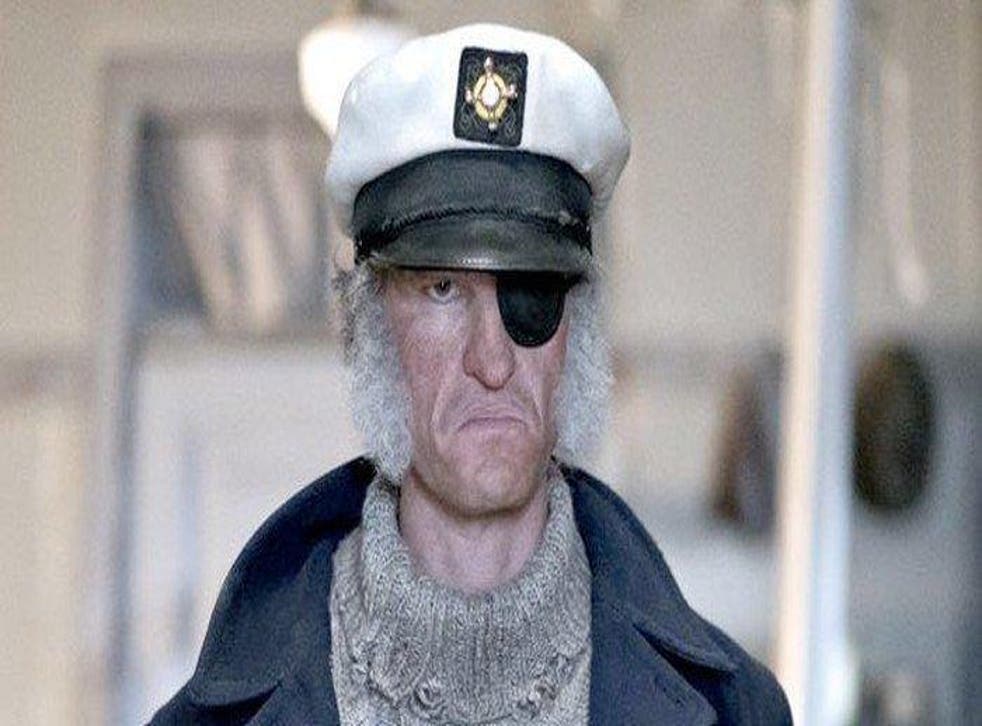 The new year is here and, after overdoing it in December, you're probably looking for an excuse to stay indoors for the remainder of January.
Netflix is on hand to help - this month sees a crop of new additions to the streaming service in both the UK and US.
Below, we've selected the five best titles you should look out for ranging from foreign films you no doubt missed at the cinema to your new favourite Netflix Original properties.
The TV shows you'll be bingeing in 2017

Show all 27
Suburra - 5 January

Suburra is an Italian-French crime noir, based on the book by Giancarlo De Cataldo and Carlo Bonini, which tells the story of a gruelling battle between corrupt politicians, religious leaders and hardened mafiosos in a small town outside of Rome. The little-seen gem from Stefano Sollima (the man behind upcoming Sicario sequel Soldado) demands to be seen ahead of its 10-part TV series continuation on Netflix later this year.
Under the Shadow - 7 January
This horror film set in war-torn Tehran follows a mother and daughter who become convinced their apartment is being haunted by a supernatural force. Atmospheric as hell - and featuring an irresistible performance from Narges Rashidi - Under the Shadow is best watched with the lights out; just don't expect to sleep anytime soon afterward.
Drag Me To Hell - 11 January

The Evil Dead director Sam Raimi returned to his horror roots with Drag Me To Hell (2011), a film which sees Alison Lohman's protagonist evict the wrong woman from her home. With a curse placed upon her, it seems she doesn't have long before her soul becomes eternally damned. A horror-comedy worthy of your time if only for the brilliantly succinct final scene.
Lemony Snicket's A Series of Unfortunate Events - 13 January
Yet another adaptation of Daniel Handler's best-selling children's novels follows the Baudelaire orphans as they find themselves perpetually hounded by Count Olaf (Neil Patrick Harris), a mysterious and sinister figure hell-bent on landing their inherited fortune. The eight-part season looks set to be an improvement on the 2004 Jim Carrey film of the same name.
Frontier - 20 January
This historical drama - shot in dazzling 4K - stars Aquaman actor Jason Momoa (Game of Thrones) as an outlaw attempting to disrupt the Hudson Bay Company's monopoly on the fur trade in Canada. With a second season already confirmed, Frontier's guaranteed to be a huge hit.
Netflix UK
Available now
Agent Cody Banks 2: Destination London
Ascension
Braquo (Season 3)
Burn, Burn, Burn
Halo Legends
My Best Friend's Wedding
My Little Pony: Friendship Is Magic (Season 5)
Power Rangers Super Megaforce: The Legendary Battle
Real Detective
Saw: The Final Chapter
(T)error
The Pit and the Pendulum
The Principle
The Rat Race
To Be A Miss
Udta Punjab
3 January
Jen Kirkman: Just Keep Livin'?
Shadowhunters: The Mortal Instruments (Season 2)
Beyond
4 January
Dirty Work
Good Luck Chuck
5 January
Bill & Ted's Bogus Journey
Miss India America
Shooter
Suburra
6 January
Coin Heist
Degrassi: Next Class (Season 3)
Growing Up Coy
One Day At A Time
Tarzan And Jane
7 January
Miss Sharon Jones!
Under The Shadow
8 January
Crazy Ex-Girlfriend
10 January
Jim Gaffigan: Cinco
We're Lalaloopsy
11 January
Drag Me To Hell
13 January
Clinical
Historia De Un Clan
Lemony Snicket's A Series of Unfortunate Events (Season 1)
15 January
Hostage To The Devil
The Musketeers (Season 3)
17 January
Neal Brennan: 3 Mics
18 January
You Me Her
10 January
Take The Ten
Voltron: Legendary Defender (Season 2)
20 January
Frontier (Season 1)
24 January
Cristela Alonzo: Lower Classy
Gad Gone Wild
Terrace House: Aloha State
25 January
Ultimate Avengers: The Movie
27 January
Home: Adventures With Tip & Oh (Season 2)
iBOY
Riverdale
28 January
The Good Wife (Season 7)
Netflix US
January 1
Around the World in 80 Days (2004)
After Innocence
Bee Movie
Boogie Nights
Braveheart
Caddyshack
Collateral Damage
Dreamcatcher
El Dorado
E.T. the Extra-Terrestrial
HALO Legends
Hugo
Justin Bieber: Never Say Never
License to Drive
Nancy Drew
Ocean's Twelve
Real Detective (Season 1)
Superman: The Movie
Superman Returns
Superman II
Superman III
Superman IV: The Quest for Peace
The Parent Trap (1961)
The Shining
The Perfect Physique
The Rat Race
To Be A Miss
Trudell
V for Vendetta
Vanilla Sky
January 3
It's Always Sunny in Philadelphia (Season 11)
Jen Kirkman: Just Keep Livin'?
Coin Heist
Degrassi: Next Class (Season 3)
Growing Up Coy
Mar de Plastico (Season 1)
One Day at a Time (Season 1)
Tarzan and Jane (Season 1)
January 7
Alpha and Omega 7
Miss Sharon Jones!
Under the Shadow
January 9
Best and Most Beautiful Things
Ratchet and Clank
January 10
As I Open My Eyes
Best Friends Whenever (Season 2)
Happily Married
Jim Gaffigan: Cinco
We're Lalaloopsy (Season 1)
January 11
Disney's Alice Through the Looking Glass
January 13
Aquarius
Casablancas: The Man Who Loved Women Clinical
Lemony Snicket's A Series of Unfortunate Events (Season 1)
Historia de un Clan (Season 1)
It Follows
The Investigator: A British Crime Story (Season 1)
January 14
Camp X-Ray
Cardboard Boxer
EstarEstar O No EstarEstar
January 15
A Beautiful Now
Hostage to the Devil
Señora Acero (Season 3)
Twisted Trunk, Big Fat Body
Wartime Portraits (Season 1)
January 16
Flash of Genius
Halloweed
Rezort
January 17
Fatima
Neal Brennan: 3 Mics
Roger Corman's Death Race 2050
January 19
Good Kids
Frontier (Season 1)
Papa
Take the 10
Voltron: Legendary Defender (Season 2)
January 21
Bates Motel (Season 4)
Grami's Circus Show (Season 2)
January 24
Cristela Alonzo: Lower Classy
Gad Gone Wild
Hieronymus Bosch: Touched by the Devil
Kill Command
Terrace House: Aloha State Season 1: Part 1
January 25
Era el Cielo
January 27
Home: Adventures With Tip & Oh (Season 2)
iBOY
Kazoops! (Season 2)
Shadows of Truth
Sharknado: The 4th Awakens
January 28
Ripper Street (Season 4)
January 30
Antibirth
Swing State
January 31
Bill Burr Stand Up Special
Register for free to continue reading
Registration is a free and easy way to support our truly independent journalism
By registering, you will also enjoy limited access to Premium articles, exclusive newsletters, commenting, and virtual events with our leading journalists
Already have an account? sign in
Join our new commenting forum
Join thought-provoking conversations, follow other Independent readers and see their replies