Fantasic Beasts: Magical first trailer for Harry Potter spin-off is finally here
The film will be somewhat based on JK Rowling's book of the same name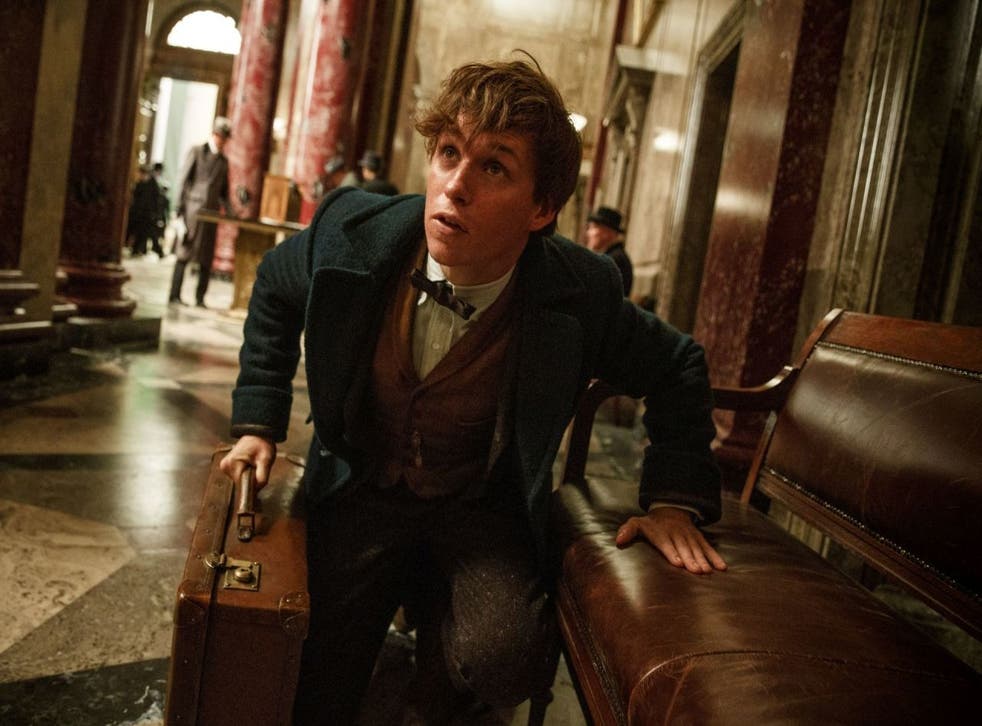 After what seems like an eternity since The Deathly Hallows, the magical world of Harry Potter is returning to our screens.
Fantastic Beasts And Where To Find Them, the long awaited Eddie Redmayne starring spin-off, is set to hit cinemas next year, with the first trailer having just been revealed.
The clip starts with a wizard uttering the famous spell 'lumos maxima', leading to the explanation that "yesterday a wizard entered New York with a case, a case full of magical creatures and unfortunately, some have escaped." Watch below.
We finally get to see Redmayne's Newt Scamander in action, wearing the same clothes seen in previously released promotional photographs.
According to previous reports, the upcoming film will focus on Redmayne's eccentric magizoologist as he travels to America, an apparently wiz-phobic country that homes numerous magical beings.
Fantastic Beasts and Where to Find Them in photos

Show all 6
Also starring in the film are Katherine Waterston, Colin Farrell and Ezra Miller. JK Rowling recently hinted that Newt will meet pupils who were educated at an American Hogwarts, but stopped short of revealing its exact name. The most interesting part is that apparently "indigenous magic was important in the founding of the school".
Fantastic Beasts and Where to Find Them, the first of at least three films, arrives in UK cinemas on 18 November 2016.
In the meantime, Harry Potter fans can get their next fix of magic in the form of theatre production Harry Potter and the Cursed Child, tickets for which are available now
Register for free to continue reading
Registration is a free and easy way to support our truly independent journalism
By registering, you will also enjoy limited access to Premium articles, exclusive newsletters, commenting, and virtual events with our leading journalists
Already have an account? sign in
Register for free to continue reading
Registration is a free and easy way to support our truly independent journalism
By registering, you will also enjoy limited access to Premium articles, exclusive newsletters, commenting, and virtual events with our leading journalists
Already have an account? sign in
Join our new commenting forum
Join thought-provoking conversations, follow other Independent readers and see their replies