Finding Dory gets a transgender stingray
Ellen DeGeneres, who voices Dory, has confirmed that a stingray will become 'sting-Rhonda'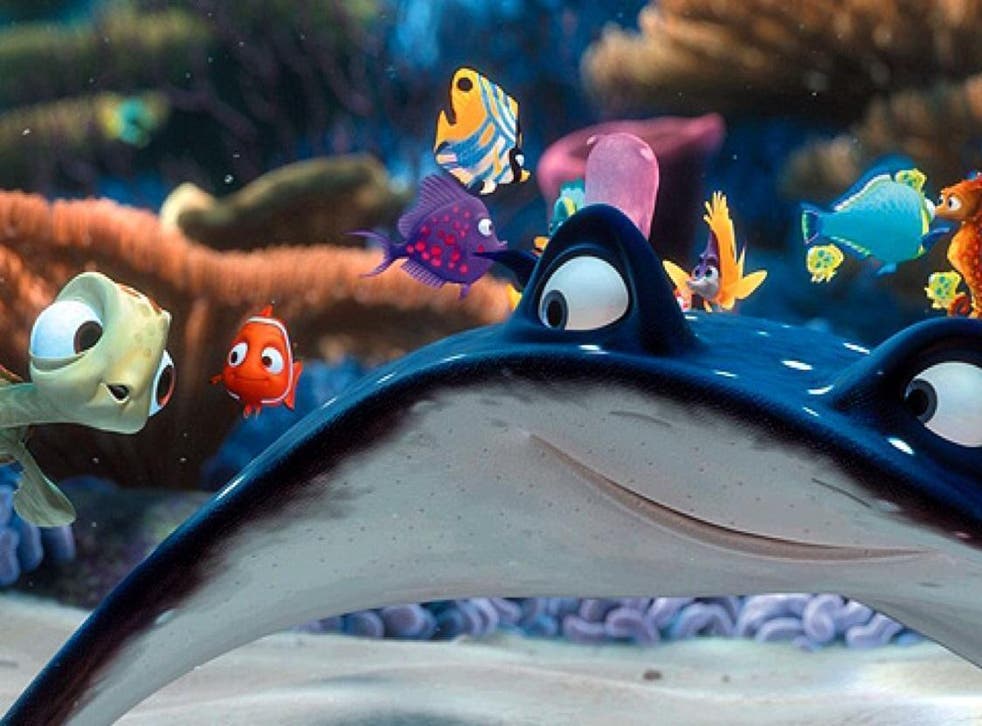 Finding Dory will feature Disney's first transgender character, according to lead voice actor Ellen DeGeneres.
The openly gay TV chat show host, who voices blue tang fish Dory in the upcoming Finding Nemo sequel, told USA Today: "There's a stingray that's becoming sting-Rhonda, so there's a trans sting in the movie."
DeGeneres' revelation comes just weeks after the movie's trailer briefly showed two women with a baby, leading fans to suggest they were a lesbian couple.
Director Andrew Stanton has remained cagey on the topic, insisting "there's no right or wrong answer", but DeGeneres thinks the possible LGBT representation is "a great thing".
"I think everything that we see in the media, whether it's television or film or anything you see, should represent everything that's happening in the world," she said at a recent press conference. "I think everybody in the world should be seen and represented."
The 58-year-old joked that she was "offended" by one of the women's dodgy short haircut: "If that's the definition of a gay woman, then how dare you? Just because someone has a short, bad haircut doesn't mean she's gay. She just has a bad hairdresser!"

Disney was named and shamed by GLAAD earlier this year for "failing" to represent the LGBT community in their films, with the studio also coming under pressure from fans to up its game.
Recently, the announcement of Frozen 2 sparked calls for writers to make Queen Elsa the studio's first LGBT princess under the hashtag #GiveElsaAGirlfriend, while #GiveCaptainAmericaABoyfriend has also built up a following.
Finding Dory Clip - Meet Hank

There have been various hints at minor gay Disney characters recently, from antelopes Bucky and Pronk seen bickering like a married couple and sharing the same surname Oryx Antlerson in Zootopia to sauna owner Oaken in Frozen, who shows Kristoff a blink-and-you'll-miss-it picture of his husband and children.
Disney is yet to confirm that any of its characters are LGBT.
Finding Dory hits UK cinemas on 29 July
Join our new commenting forum
Join thought-provoking conversations, follow other Independent readers and see their replies