Gerard Depardieu fails to show up for Paris court appearance on drunk driving charges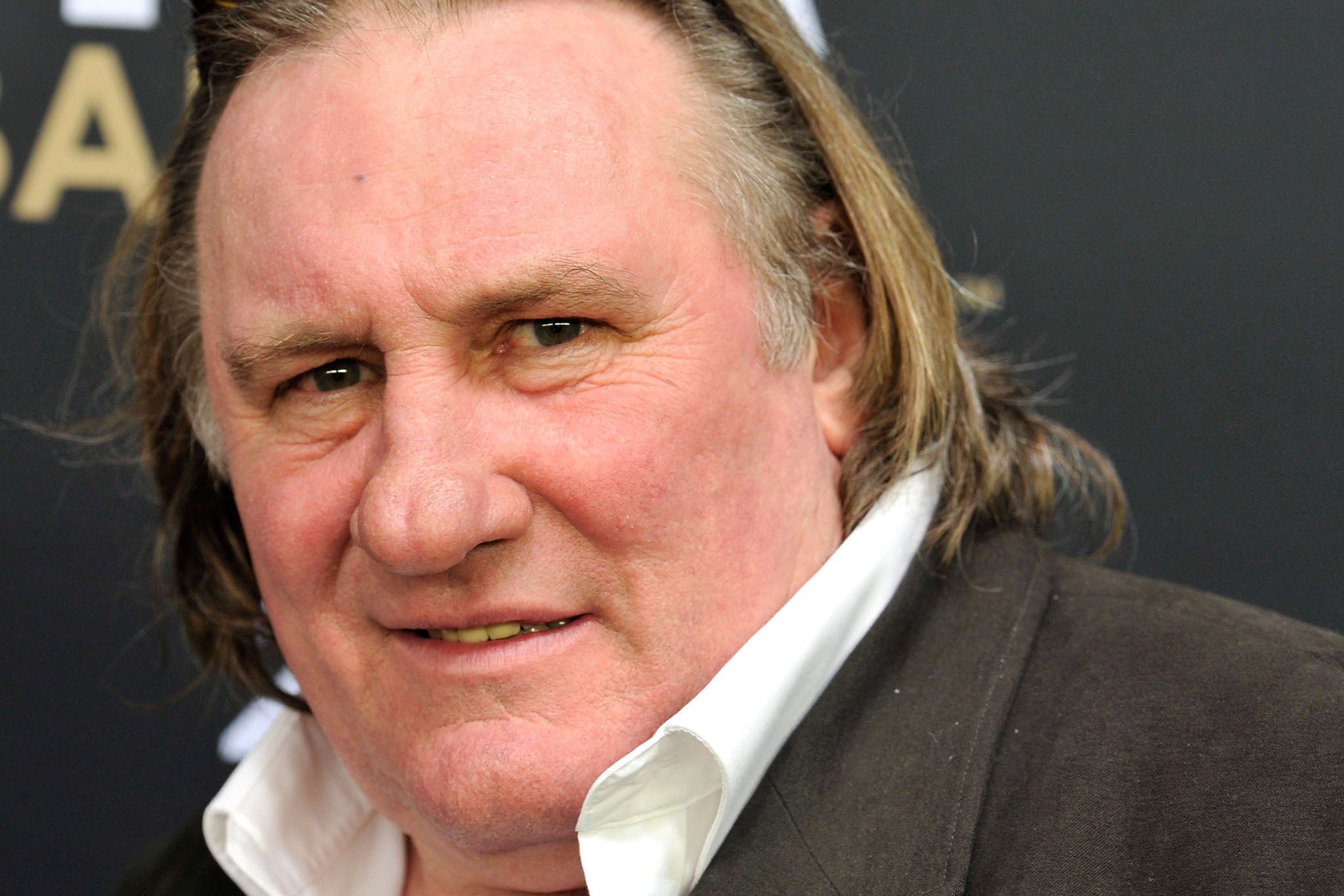 Gerard Depardieu again couldn't make it to trial to face drunken driving charges, but a lawyer for the combative French actor wrested yet another court date today.
A Paris criminal court adjourned the hearing after scheduling a new one on 24 May, according to defense attorney Eric de Caumont.
Depardieu wasn't there because he was in the United States filming a movie about another Frenchman known for run-ins with the law, former IMF chief Dominique Strauss-Kahn, the lawyer said.
The court agreed to the delay because investigators turned up new evidence about the harmless incident in November, when Depardieu toppled over on his scooter in Paris and was charged with drunken driving, the lawyer said. If convicted, Depardieu could face up to two years in prison and a €4,500 ($5,700) fine, according to the Paris prosecutor's office.
It was Depardieu's second straight no-show of in court. He had already skipped out in January on a previous summons to appear.
The 64-year-old is possibly France's best-known actor, with roles in some 150 films such as Green Card. He has made headlines recently after threatening to renounce his French citizenship, becoming a Russian citizen and taking up residency just hundreds of metres inside neighbouring Belgium — a move that the local mayor said was aimed to avoid rising French taxes.
Depardieu, a political conservative, months ago got into a public war of words with Socialist Prime Minister Jean-Marc Ayrault, who presented a new epithet for the actor: "pathetic." Depardieu responded in an open letter in mid-December, saying the country he loved was no longer his home.
PA
Join our commenting forum
Join thought-provoking conversations, follow other Independent readers and see their replies