Golden Globes 2015: Tina Fey and Amy Poehler open with Sony and Bill Cosby jokes
The comic duo go hand in hand with risque jokes - we expected nothing less
Jess Denham
Monday 12 January 2015 03:18 Comments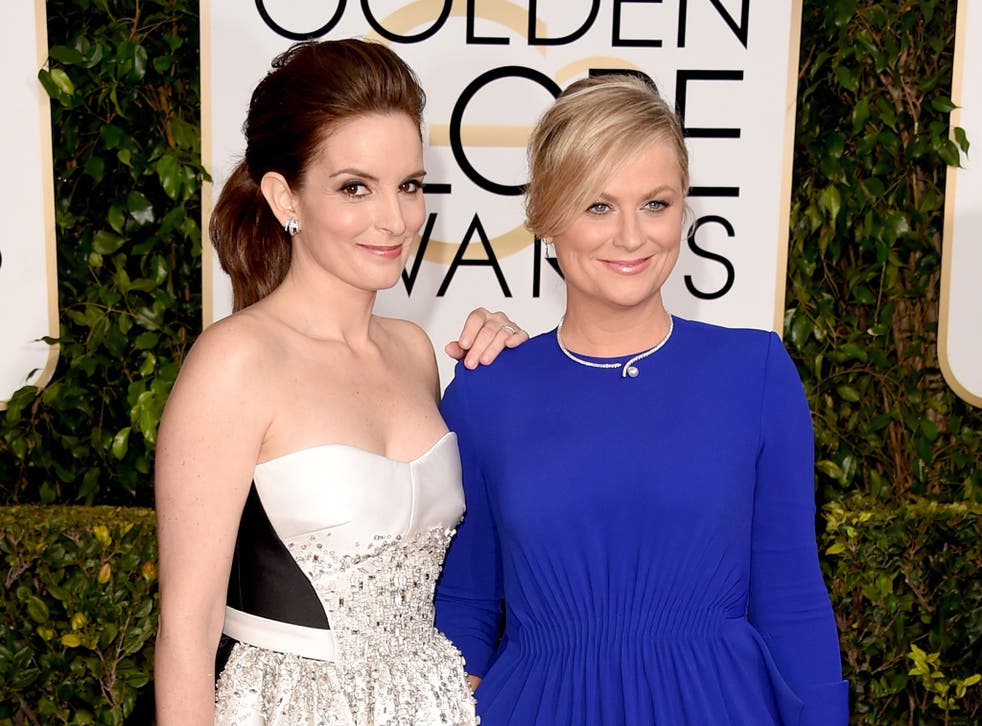 They were never going to let the audience get away without the odd controversial joke (or two, or three, or four...).
Yes that's right - Tina Fey and Amy Poehler opened with a pointed joke reference the recent cyber attack on Sony Pictures, following it up with one relating to the sexual assault allegations against comedian Bill Cosby.
"Good evening and welcome you bunch of despicable, spoilt, minimally-talented brats," said Fey, referencing the leaked Sony emails about Leonardo DiCaprio and Angelina Jolie.
"Tonight we celebrate all the great television shows we know and love as well as the movies that North Korea was okay with. North Korea threatened an attack if Sony Pictures released The Interview, forcing us all to pretend we wanted to see it."
Golden Globes gaffes

Show all 10
Then came the real gasp: "In Into the Woods, Cinderella runs from her prince, Rapunzel is thrown from the tower for her prince and Sleeping Beauty just thought she was getting coffee from Bill Cosby," quipped Fey.
"That's not right," added Poehler with best Cosby impression. "It's more like, 'I got the pills in the bathroom and I put them in the people!"
Earlier this week, Fey said 'Heck yes!' to the possibility of a Cosby gag. Risque jokes go hand and hand with the pair, hosting for their third and final time, after last year's stint involved the likes of "Now, like a supermodel's vagina, let's say hello to Leonardo DiCaprio".
Register for free to continue reading
Registration is a free and easy way to support our truly independent journalism
By registering, you will also enjoy limited access to Premium articles, exclusive newsletters, commenting, and virtual events with our leading journalists
Already have an account? sign in
Join our new commenting forum
Join thought-provoking conversations, follow other Independent readers and see their replies