Goonies house shut down after owner gets sick of people doing Truffle Shuffle on lawn
'HEY YOU GUYS'
Christopher Hooton
Thursday 20 August 2015 15:48 Comments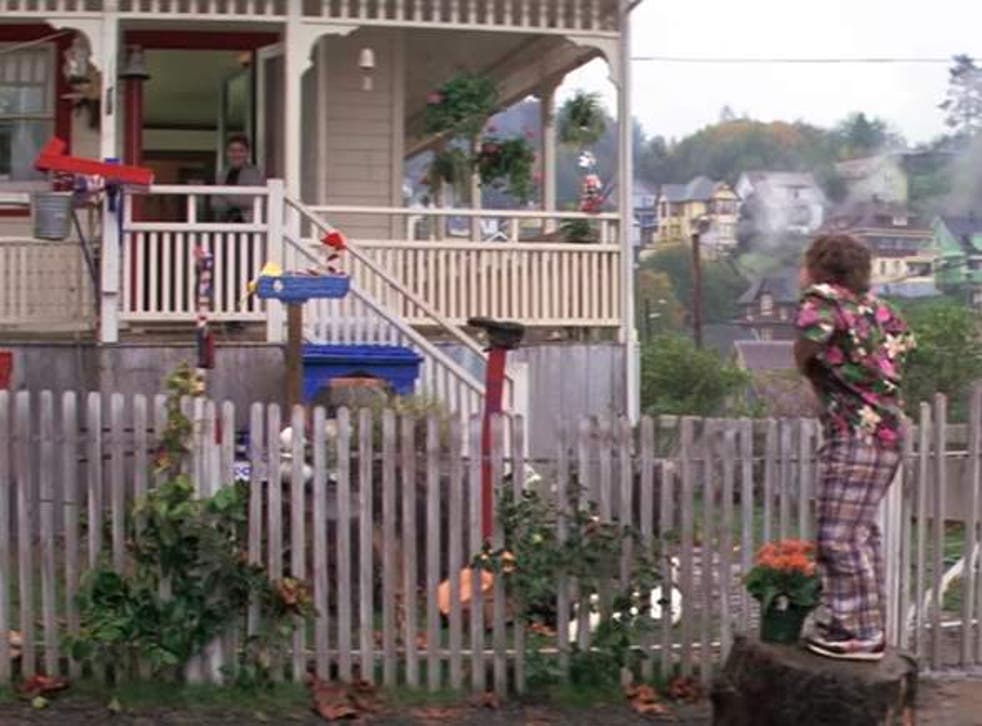 A house in Astoria, Oregon that was used in 1985 cult classic The Goonies has been closed to visitors after the woman who owned it tired of having literally thousands of people visit her home every day.
The building, best known for being the site where Chunk was made to do the "truffle shuffle" before entry, was still attracting 1,500 visitors a day, according to city officials, more than 30 years after it was made.
The owner had no problem with people taking a nostalgic look at her home, but drew the line at beer bottles and cigarette butts being left outside and dogs urinating on her lawn, now covering the property in blue tarpaulin and putting a sign in front of it telling people to leave the premises.
Another sign out front reads: "Imagine that you buy a house, fix it up, spend money, time and love. Then the city of Astoria encourages 100,000's of people to come and stand in front and view it.
"This driveway (maintained by homeowners) sees 1,000+ people every day. Most are kind, fun and welcome, but many are not."
Commenting on the closure, an Astoria City Councilman, told KGW News: "I'm surprised that she waited this long."
Meanwhile in Seattle, the house that the Pixar movie Up! was based on is facing demolition.
Register for free to continue reading
Registration is a free and easy way to support our truly independent journalism
By registering, you will also enjoy limited access to Premium articles, exclusive newsletters, commenting, and virtual events with our leading journalists
Already have an account? sign in
Join our new commenting forum
Join thought-provoking conversations, follow other Independent readers and see their replies