Guardians of the Galaxy Vol. 2 actor Elizabeth Debicki reveals plot spoilers
'The wonderful thing about the writing in the film is that every character has a really great arc'
Jack Shepherd
Tuesday 02 August 2016 14:35 Comments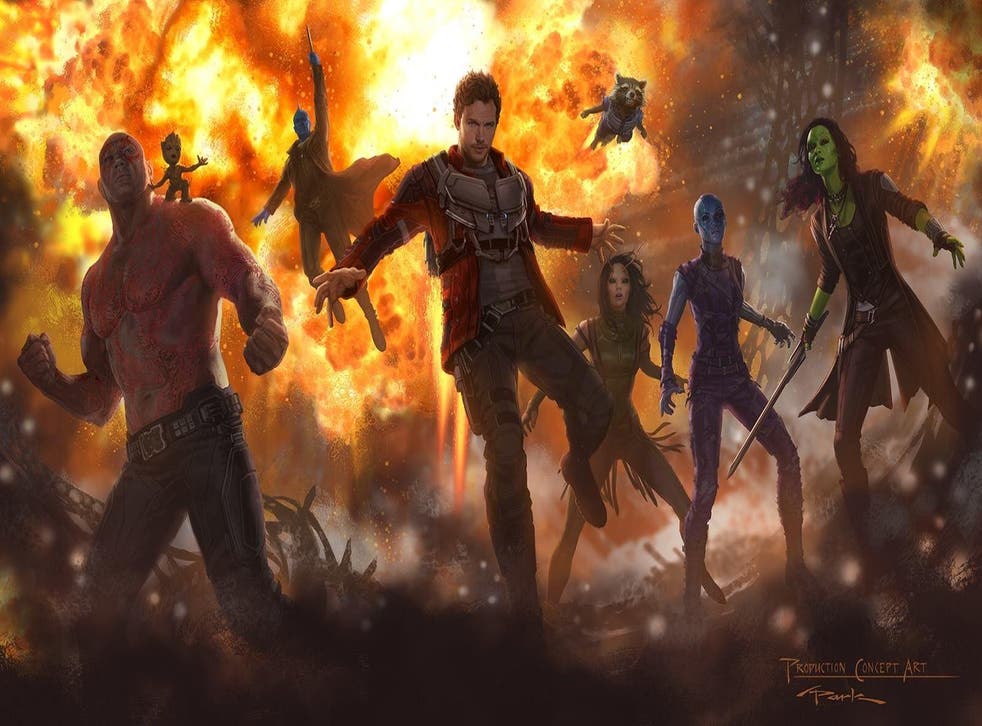 Even though a trailer for Guardians of the Galaxy Vol. 2 was shown at Comic-Con earlier this year, very little about the film's actual plot is known to those outside of Marvel.
However, thanks to a revealing interview with Elizabeth Debicki, a little more is known about the upcoming Chris Pratt starring sequel, mainly those plot points revolving around her character Ayesha.
"Ayesha is this leader of the Sovereign people," she told Gizmodo. "She enlists the Guardians to help her fight a sort of galactical beast. They're this sort of ragtag bunch of people but they happen to be very good at getting rid of things and cleaning up the universe, in a way.
"So she enlists them and it's all going swimmingly until it all turns very very sour. Let's just say it goes from amiable to not-so-amiable quite quickly."
33 Superhero films set for release between 2016 and 2020

Show all 34
According to the report, in the Comic-Con trailer, there was a brief scene shown in which Rocket Raccoon makes fun of Ayesha, something that will no doubt play into Ayesha's reasoning for turning on the Guardians later in the film.
The actor also spoke about working with director James Gunn: "The wonderful thing about James and the writing in the film is that every character has a really great arc.
"And that's why I really wanted to play her because she finishes in a very different place than where we first see her. She shifts a lot. How she looks kind of shifts, and I don't want to give anything away."
In a Facebook Q&A recently, Gunn revealed how the film will be different to the other Marvel films, discussing how it will be a stand-alone film rather than linking to the wider universe.
Register for free to continue reading
Registration is a free and easy way to support our truly independent journalism
By registering, you will also enjoy limited access to Premium articles, exclusive newsletters, commenting, and virtual events with our leading journalists
Already have an account? sign in
Join our new commenting forum
Join thought-provoking conversations, follow other Independent readers and see their replies