Han Solo origins film has 'by far the best Star Wars script', says The Force Awakens concept artist
Expect to laugh, cry and 'all the things you should do'
Jess Denham
Monday 04 July 2016 09:11 Comments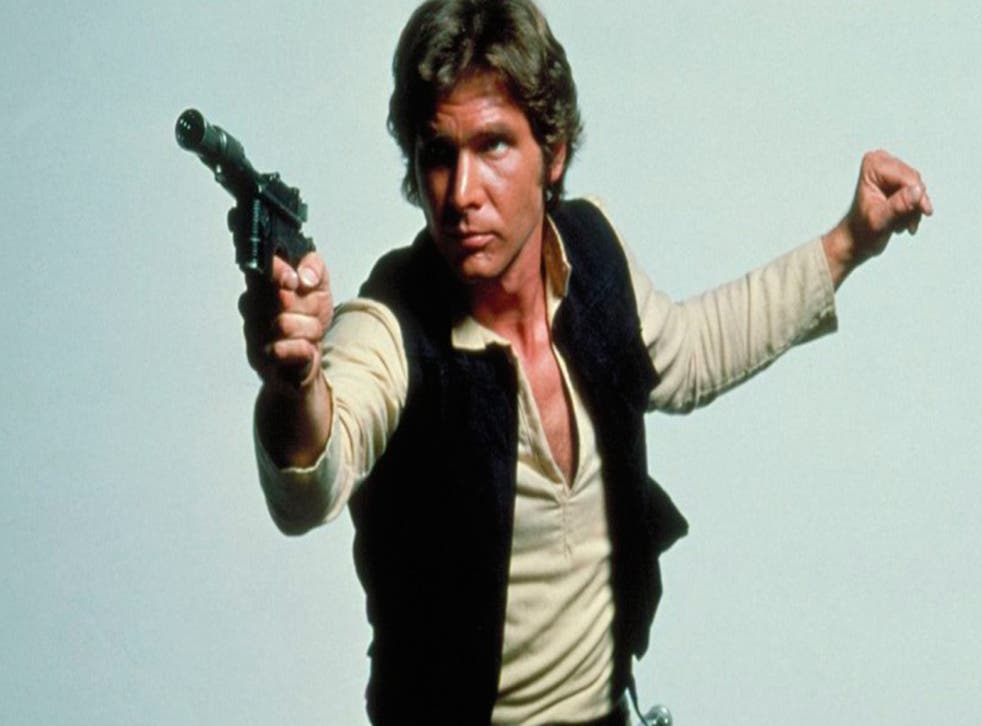 Star Wars fans can start really looking forward to the Han Solo movie after a concept artist from The Force Awakens described the script as the best in the franchise.
Iain McCaig, who worked on last year's hugely popular episode seven, was full of praise for the new origins film when he spoke at New York's recent Art and Industry of Imagination conference.
"I laughed, I cried, I did all the things you should do when reading a good script - you're in for a treat," he said, according to Star Wars Newsnet, adding that it was "by far the best Star Wars script, and one of the best scripts period, that [he] has ever read."
The Empire Strikes Back writer Lawrence Kasdan has co-written the script with his son Jon, but filming is not scheduled to begin until next January. The movie is due out on 25 May 2018, five months after Star Wars 8 hits cinemas.
Little is known of the storyline at this stage, but fans can expect to learn the back stories of Han Solo and his Wookie warrior Millennium Falcon co-pilot Chewbacca.
Relative newcomer Alden Ehrenreich has been lined up to play the young version of the great Rebel Alliance leader, famously played by Harrison Ford in the original trilogy, while The Lego Movie's Phil Lord and Christopher Miller on board to direct.
Star Wars: The Force Awakens ILM concept art

Show all 45

Next up in the franchise, however, is spin-off Rogue One: A Star War Story. Due for release on 16 December, Garth Edwards' movie is set after the foundation of the Galactic Empire, when a "wayward band of Rebel fighters comes together to carry out a desperate mission". Felicity Jones, Mads Mikkelsen, Diego Luna and Ben Mendelsohn are among the cast.
Register for free to continue reading
Registration is a free and easy way to support our truly independent journalism
By registering, you will also enjoy limited access to Premium articles, exclusive newsletters, commenting, and virtual events with our leading journalists
Already have an account? sign in
Join our new commenting forum
Join thought-provoking conversations, follow other Independent readers and see their replies