Harvey Weinstein: Hollywood elite to decide whether disgraced film mogul will be expelled by the Academy
54-member board comprised of actors, directors and executives including Tom Hanks, Whoopi Goldberg and Steven Spielberg are holding an emergency meeting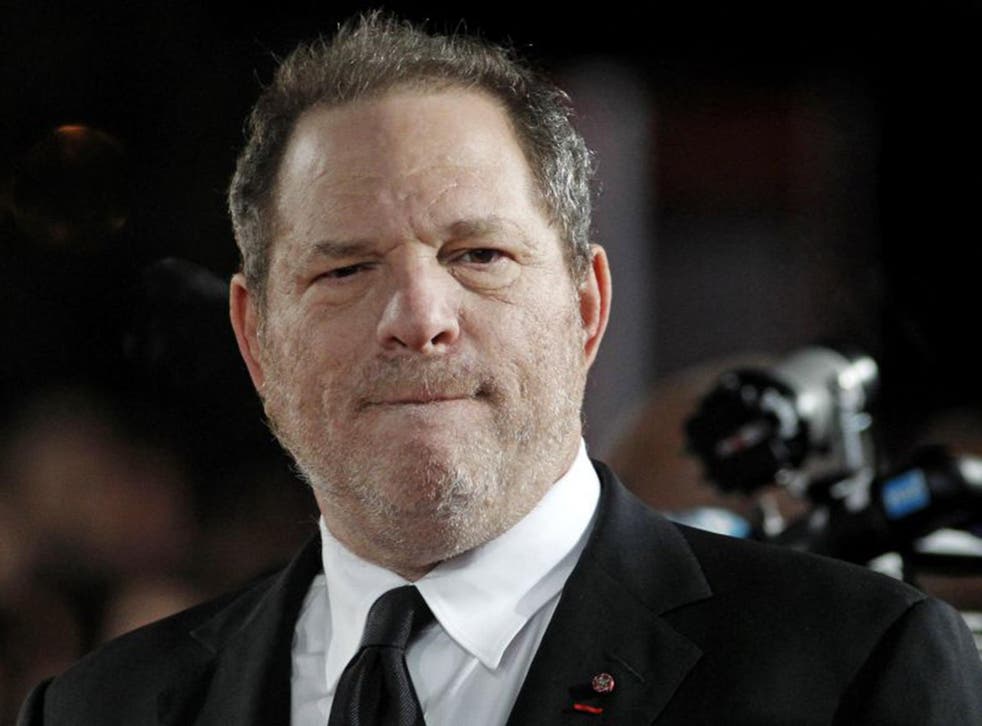 Some of Hollywood's most powerful figures are due to discuss what action should be taken by the hosts of the Oscars against Harvey Weinstein.
The board of the Academy of Motion Picture Arts and Sciences is convening for an emergency meeting called as the film industry reeled from the sex abuse scandal.
Comprised of leading artists, directors and executives including Tom Hanks, Whoopi Goldberg and Steven Spielberg, the 54-member board may choose to expel Weinstein from the Academy's illustrious ranks.
Meanwhile the Oscar awarded to the producer in 1999 for his work on Shakespeare In Love may also be considered for nullification, according to reports.
Harvey Weinstein: The celebrities who have accused him of sexual misconduct so far
The British Academy Film Awards (Bafta) has suspended the producer's membership, while organisers of the Cannes Film Festival said they were dismayed by the allegations.
Since accusations of sexual harassment first emerged last week, Weinstein has faced a litany of allegations, including three of rape.
Police forces in both the US and the UK have announced that they are investigating allegations made against the mogul, who has apologised for elements of his past behaviour but strongly denies any claims of non-consensual sex.
The scandal, which now has potential to see criminal action, has destroyed Weinstein's reputation as one of Hollywood's leading executives, which he acquired as a co-founder of studios Miramax and Weinstein Company.
The mogul was dropped by the firm's board soon after being placed on indefinite leave earlier this week while he underwent "therapy".
Access unlimited streaming of movies and TV shows with Amazon Prime Video Sign up now for a 30-day free trial
Sign up
On Friday his brother and co-founder, Bob Weinstein, was forced to deny reports that the company or its board were trying to find a buyer, saying it was "business as usual."
"Our banks, partners and shareholders are fully supportive of our company," he said in a statement.
US banking giant Goldman Sachs had earlier confirmed it was "exploring options" for its near 1 million (£752,000) stake in the Weinstein Company.
The bank's announcement came amid questions about what the independent film studio's board may have known about the movie mogul's actions.
Meanwhile the list of female stars to go public with allegations of sexual impropriety against the 65-year-old has continued to grow on Saturday, with UK actress Alice Evans alleging Weinstein made a "sinister advance" towards her.
Writing in the Daily Telegraph, she suggested that her refusal to respond when he said he wanted to "touch your tits. Kiss you a little" influenced his decision not to give her film roles.
On Thursday US actress Rose McGowan - one of the first women to accuse Weinstein of sexual harassment - tweeted that "HW raped me".
The 44-year-old actress made a series of claims in several tweets to Amazon chief executive and founder Jeff Bezos.
She wrote: "I told the head of your studio that HW raped me. Over & over I said it. He said it hadn't been proven. I said I was the proof."
Harvey Weinstein: The celebrities who have accused him of sexual misconduct so far
Amazon said studio head Roy Price had been put on leave of absence "effective immediately" and said it was "reviewing our options for the projects we have with The Weinstein Co".
McGowan's disclosure followed accusations from stars including Gwyneth Paltrow, Angelina Jolie and UK model Cara Delevingne.
British actress Kate Beckinsale has also described an alleged encounter when she was a 17-year-old schoolgirl.
The stream of lurid allegations has seen condemnation heaped on the producer, with figures from showbusiness to politics describing their horror and disgust at the scandal.
On Friday filmmaker Alexander Payne told the Press Association Weinstein was a "bully and a thug" who was "asking for" his downfall.
Meanwhile former US presidential candidate Hillary Clinton commended the women who had spoken out, telling the BBC such behaviour "cannot be tolerated anywhere".
Register for free to continue reading
Registration is a free and easy way to support our truly independent journalism
By registering, you will also enjoy limited access to Premium articles, exclusive newsletters, commenting, and virtual events with our leading journalists
Already have an account? sign in