Abuse of young boys 'rife' in Hollywood, warns sexual assault survivor
Previous claims of paedophilia in Hollywood have resurfaced
Harry Cockburn
Thursday 19 October 2017 16:06 Comments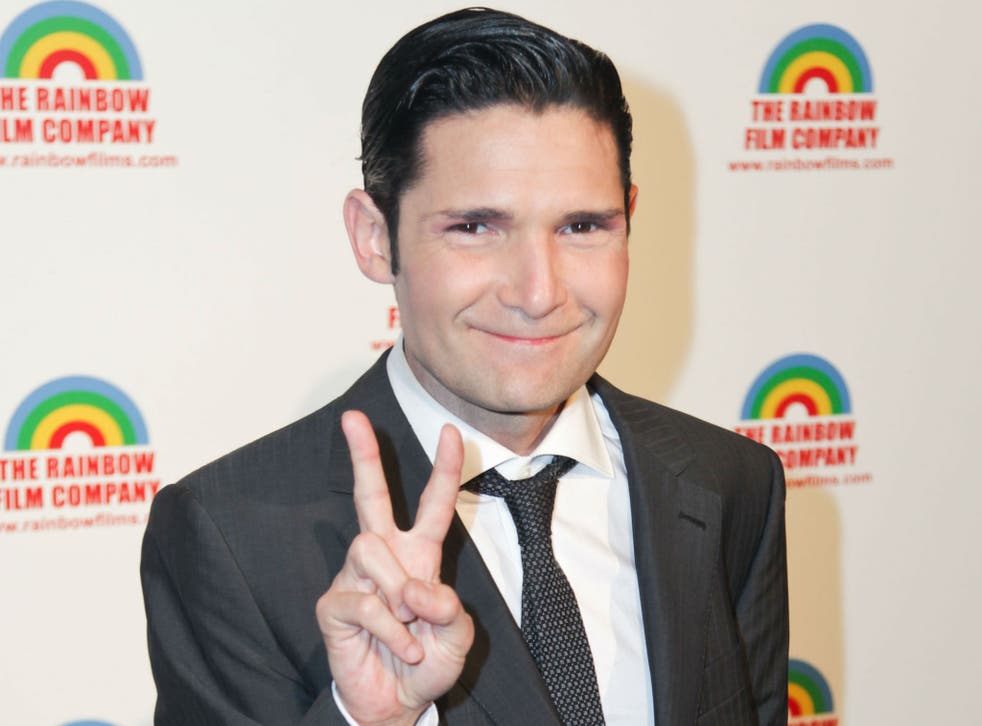 As the scale of the Harvey Weinstein scandal has come to light, with more and more women making allegations against the producer, one effect has been the creation of a context within which to discuss abuse by those in positions of authority.
Since the scandal broke, women on social media have used the phrase "me too" to highlight that they have also experienced sexual harassment, and singers Paloma Faith and Tom Jones have also spoken about sexual exploitation in the music industry, all of which have helped to throw light on the extent of the abuse.
As the world reels from the allegations, claims paedophilia is another huge problem facing Hollywood have resurfaced.
Harvey Weinstein: The celebrities who have accused him of sexual misconduct so far
Corey Feldman, who starred alongside Corey Haim in 1987 thriller The Lost Boys, has alleged that he and Haim, who died in 2010, were raped by Hollywood moguls.
In a 2016 interview with The Hollywood Reporter, Feldman said Haim suffered more abuse than him from several men, and said one of them was "still prominent in the business today".
He said the man was not Weinstein.
"I can tell you the number one problem was and is and always will be paedophilia," Feldman told ABC News after Haim's death in an interview in 2012.
"It's all done under the radar. It's the big secret. I was surrounded by them when I was 14-years-old. Literally. They were everywhere, like vultures."
In a 2013 television appearance, Feldman said: "There are people that were the people that did this to both me and Corey [Haim] that are still working."
"They're still out there, and that are some of the richest most powerful people in this business. And they do not want me saying what I am saying right now."
Access unlimited streaming of movies and TV shows with Amazon Prime Video Sign up now for a 30-day free trial
Sign up
He couldn't name names, he said, because of the threat of legal action in California.
In the 2012 interview, he explains: "I'm not able to name names. People are frustrated, people are angry, they want to know how is this happening, and they want answers — and they turn to me and they say, 'Why don't you be a man and stand up and name names and stop hiding and being a coward?'" Feldman said.
"I have to deal with that, which is not pleasant, especially given the fact that I would love to name names. I'd love to be the first to do it. But unfortunately California conveniently enough has a statute of limitations that prevents that from happening. Because if I were to go and mention anybody's name I would be the one that would be in legal problems and I'm the one that would be sued.
World news in pictures

Show all 50
Last week, James Van Der Beek, the title star of the 90s drama Dawson's Creek, also alleged he had experienced sexual harassment writing on Twitter: "I've had my ass grabbed by older, powerful men, I've had them corner me in inappropriate sexual conversation."
Register for free to continue reading
Registration is a free and easy way to support our truly independent journalism
By registering, you will also enjoy limited access to Premium articles, exclusive newsletters, commenting, and virtual events with our leading journalists
Already have an account? sign in
Join our new commenting forum
Join thought-provoking conversations, follow other Independent readers and see their replies