'I don't think there'll be a Taken 3, she can't get taken again' said Taken 3 star Liam Neeson
'It ends here', posters for the new film promise
Christopher Hooton
Monday 12 January 2015 11:35 Comments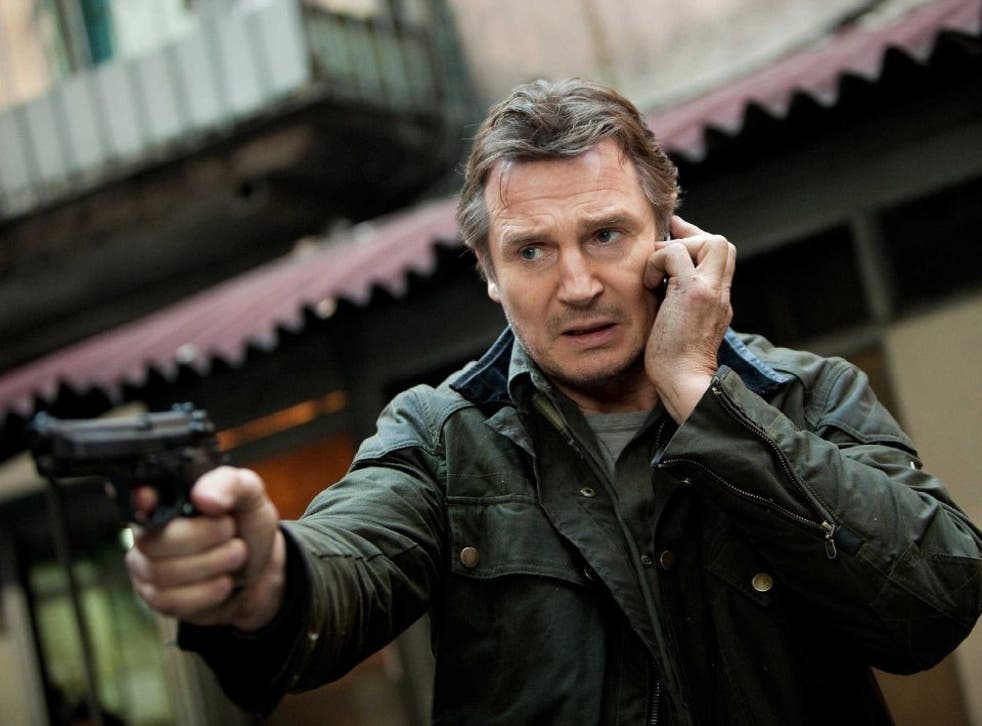 It seems even star of the franchise Liam Neeson was surprised that Taken became a trilogy, it emerging that he previously thought a third instalment was doubtful as repeating the plot again would be ridiculous.
Your daughter getting kidnapped once is a tragedy. A second time is unfortunate. But a third time is just something not even Jack Bauer would let happen.
Back in February 2013 Neeson told 98FM: "I don't think there'll be a Taken 3. She can't get taken again, that's just bad parenting."
And yet, just four months later Taken 3 was confirmed to be in the pipeline, and over a year later it is now disappointing in cinemas - his protagonist's daughter Kim being abducted yet again.
It seems all this incessant daughter kidnapping is getting to cinemagoers too, with Neeson recently having to reassure American mums that they could send their children to Europe without fear they'd be sold into the sex trade.
In December, Neeson received a letter from a Texan teacher (not the first) saying she was trying to get 20 pupils to take part in a European school tour, but was struggling due to parents' fears – many specifically citing the Taken movies.
"I was really shocked by that," he told News.com.au.
"These kids had never been outside the state and she was desperate to get some assurance but what I am doing is writing her a letter or a to-whom-it-may-concern letter that she can print out or send to these parents that this is a movie. The chance of your kids being taken in Europe are one in 20 million or something.
"I was shocked, I was just shocked. With the success of these films there is the other side and getting a letter like that ... It's fiction, I know stuff happens in life but its still fiction, the Taken movies are fiction."
Register for free to continue reading
Registration is a free and easy way to support our truly independent journalism
By registering, you will also enjoy limited access to Premium articles, exclusive newsletters, commenting, and virtual events with our leading journalists
Already have an account? sign in
Join our new commenting forum
Join thought-provoking conversations, follow other Independent readers and see their replies