Indiana Jones 5: Crystal Skull writer David Koepp signs on to write sequel
He previously scripted Jurassic Park, Spider-Man and Mortdecai...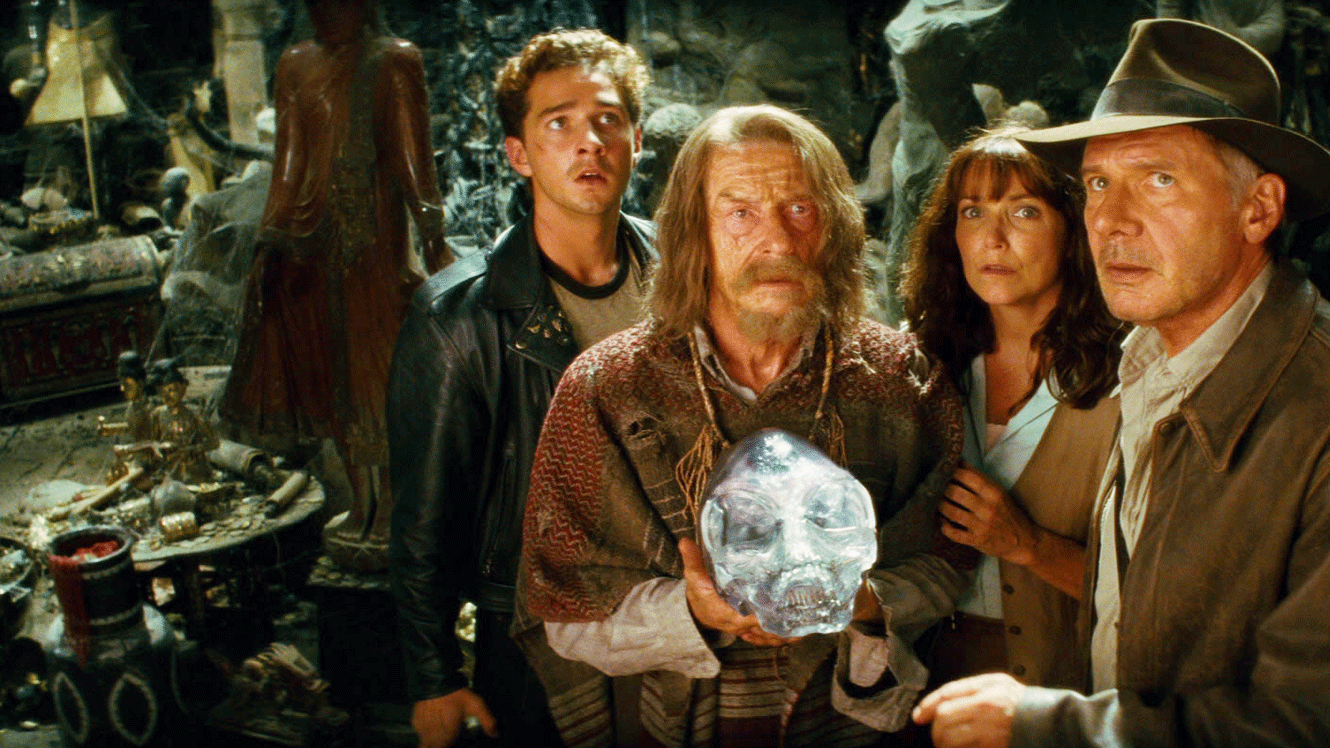 Everyone's very excited for Indiana Jones 5. Why? Because Steven Spielberg and Harrison Ford have both been confirmed to be back, with LucasFilms' Kathleen Kennedy and Disney behind the project.
There's one hesitation, however; Indiana Jones and the Kingdom of the Crystal Skull was a mess. Shia LaBeouf went full George of the Jungle and mystical aliens somehow made an appearance. It was not the height of Ford's career, that's for sure.
Unfortunately - according to The Hollywood Reporter - the writer behind Crystal Skull, David Koepp, has been hired to write the upcoming sequel's script, leading many to question his credentials.
Let's analyse his past work quickly. Pre-Crystal Skull, his CV actually looks very impressive, with the likes of Jurassic Park, Spider-Man, Mission: Impossible and War of the Worlds standing out as highlights. There are, a couple of bloopers in there too; the sequel to Jurassic Park, Lost World wasn't exactly great, and neither was Nicholas Cage's Snake Eyes.
Disney's empire: 25 years at the box office

Show all 8
Post-Crystal Skull, however, and things are a lot worse. Last year's Johnny Depp starring Mortdecai was pened by Koepp, as was the less than great Da Vinci Code follow-up Angels & Demons. Jack Ryan wasn't great either.
So, can the man behind some of Spielberg's classics recreate the formula once more, or will Indiana Jones 5 have another fridge/nuclear bomb scenario?
"Indiana Jones is one of the greatest heroes in cinematic history, and we can't wait to bring him back to the screen in 2019," Walt Disney Studios chairman Alan Horn said in a statement when announcing the new film. Lets hope it stays that way. Here are 5 things the sequel needs to do to not screw up.
Join our new commenting forum
Join thought-provoking conversations, follow other Independent readers and see their replies