Inherent Vice trailer: Expect riotous colour and slapstick gags from Joaquin Phoenix and co
Paul Thomas Anderson's upcoming film is based on Thomas Pynchon's novel
Jess Denham
Friday 12 December 2014 14:25 Comments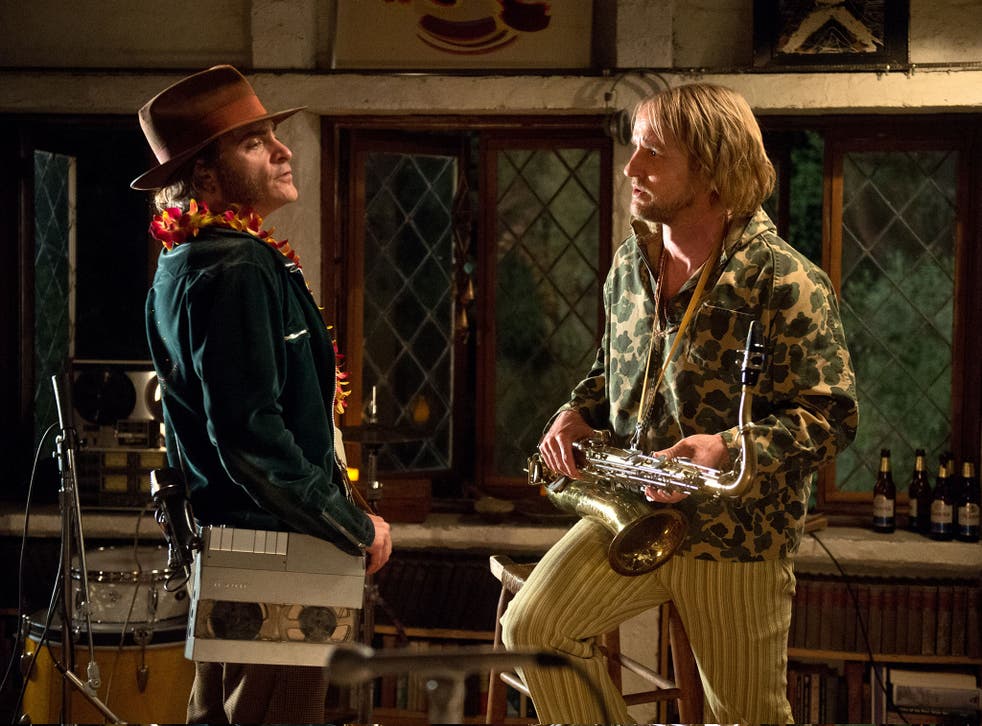 The official trailer for Inherent Vice has dropped online, starring Joaquin Phoenix in the lead.
Directed by Oscar nominee Paul Thomas Anderson and adapted from Thomas Pynchon's famous novel, the film follows hapless private eye Doc Sportello who is hired by his ex-girlfriend to investigate a plot involving her billionaire boyfriend, his scheming wife and her lover.
Set at the tail end of the psychedelic Sixties, Inherent Vice promises "surfers, hustlers, dopers and rockers, a murderous loan shark, LAPD detectives, a tenor sax player working undercover and a mysterious entity known as the Golden Fang".
Judging the trailer we can expect a riotous, colourful film filled with slapstick gags as the characters embark on a crazy search for lost ideals and Anderson returns to his Boogie Nights roots.
Josh Brolin, Owen Wilson, Katherine Waterson, Reese Witherspoon and Benicio Del Toro also star, while 77-year-old Pynchon will be making a cameo appearance. Radiohead's Jonny Greenwood has composed the 'surf-rock' score.
Intrigued? Catch Inherent Vice in UK cinemas from 30 January 2015.
Register for free to continue reading
Registration is a free and easy way to support our truly independent journalism
By registering, you will also enjoy limited access to Premium articles, exclusive newsletters, commenting, and virtual events with our leading journalists
Already have an account? sign in
Join our new commenting forum
Join thought-provoking conversations, follow other Independent readers and see their replies