Jonny Greenwood includes unreleased Radiohead song on Inherent Vice soundtrack
'Spooks' will feature on the score for Paul Thomas Anderson's new movie
Jess Denham
Monday 06 October 2014 18:49 Comments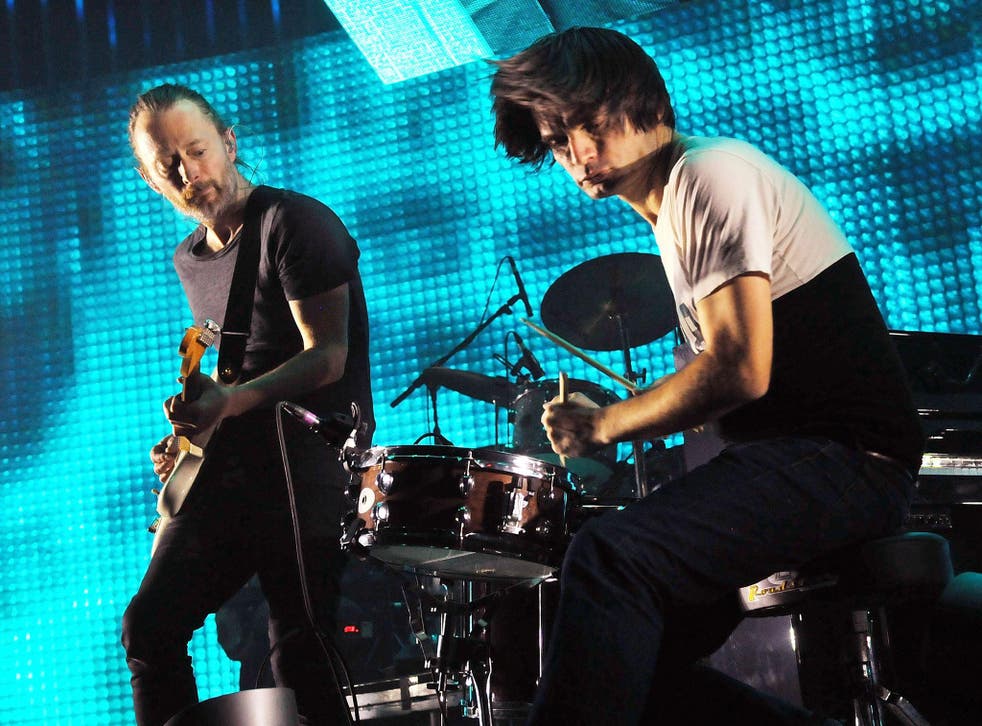 Radiohead's previously unreleased song "Spooks" is set to feature in Paul Thomas Anderson's forthcoming film, Inherent Vice, the first adaptation of a Thomas Pynchon novel.
The instrumental "surf-rock" track is included on lead guitarist Jonny Greenwood's soundtrack for the comedy crime drama, about a drug-addled LA detective investigating the mysterious disappearance of his ex-girlfriend in the Seventies.
"Spooks" was first unveiled live in 2006 during a Radiohead gig in Copenhagen.
Greenwood has composed the score for Anderson's last two movies: There Will Be Blood, starring Oscar-winning Daniel Day-Lewis, and The Master, starring Joaquin Phoenix.
London's Royal Philharmonic Orchestra will play on Greenwood's Inherent Vice soundtrack, while Phoenix leads the film alongside Josh Brolin, Jena Malone, Owen Wilson and Reese Witherspoon. It is set for UK release on 30 January 2015.
Radiohead frontman Thom Yorke confirmed last month that the band had returned to the studio to work on their next album and were busy sorting through 15 years' worth of "discarded words and pictures".
Earlier in September, drummer Phil Selway revealed that the band's best record is "still to come" and shared their first new music in three years on Radiohead's expressionistic app Polyfauna.
The app's soundtrack features Yorke harmonising with atmospheric beats and marks a departure from Radiohead's typical sound.
Register for free to continue reading
Registration is a free and easy way to support our truly independent journalism
By registering, you will also enjoy limited access to Premium articles, exclusive newsletters, commenting, and virtual events with our leading journalists
Already have an account? sign in
Register for free to continue reading
Registration is a free and easy way to support our truly independent journalism
By registering, you will also enjoy limited access to Premium articles, exclusive newsletters, commenting, and virtual events with our leading journalists
Already have an account? sign in
Join our new commenting forum
Join thought-provoking conversations, follow other Independent readers and see their replies