Internet rallies around Star Wars fan whose dying wish is to see The Force Awakens early
'I just love Star Wars. With everything I got I love Star Wars.'
Christopher Hooton
Monday 02 November 2015 10:14 Comments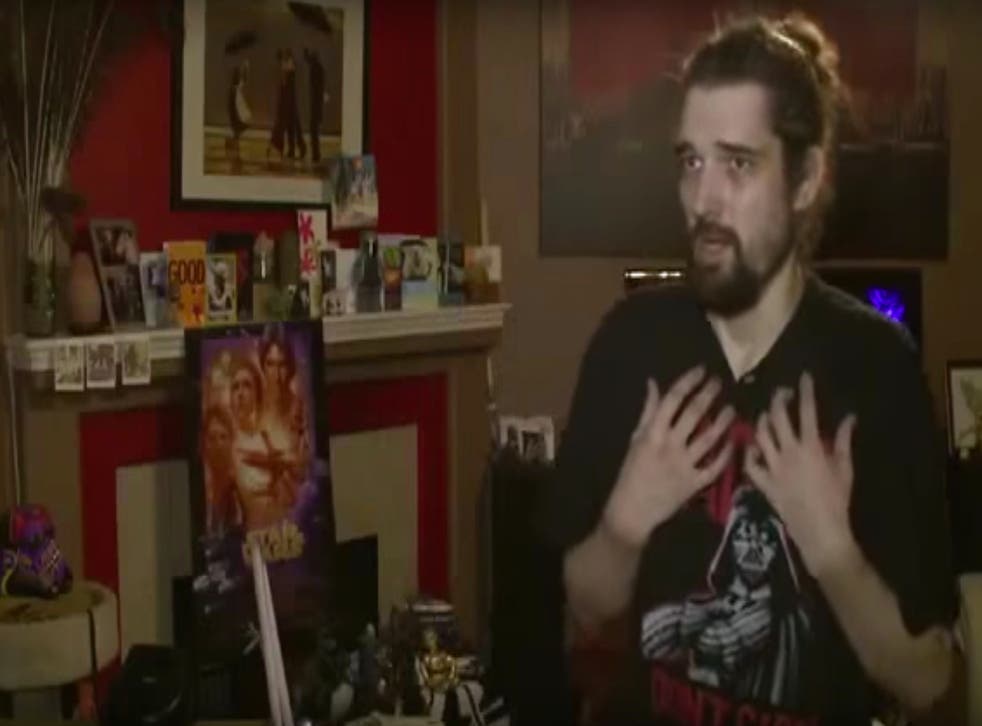 For lifelong Star Wars fan Daniel Fleetwood, the Force Awakens sequel is a pretty big deal.
Tragically, he has terminal cancer however, and doesn't think he's going to make it to the 18 December release date.
"Judging by how progressive the disease has gotten in the past two months," Daniel told KPRC. "I really don't think that I'll be able to make it."
The Texan has been a fan of the sci-fi franchise since he was eight, collecting memorabilia, writing fan fiction and even making the local news for camping out for tickets to the prequels.
"I just love Star Wars," he said. "With everything I got I love Star Wars."
Daniel was given two months to live by his oncologist back in July, and now lives in hospice care at home with his wife Ashley, who is firmly behind his Star Wars obsession.
"It's a commitment and he still has that commitment, that drive, and that love and I think that it's a beautiful thing," she said. "Even if it's just a movie. That's magic for a lot of people."
The internet is rallying around Daniel, hoping that a special early screening can be arranged.
It's very possible, with director JJ Abrams and Paramount Pictures previously doing so for a terminally ill Star Trek fan desperate to see Star Trek Into Darkness.
"I really don't think that I'm gonna make it," Daniel said. "Please do what you can. Help me."
We've contacted Disney for comment.
Register for free to continue reading
Registration is a free and easy way to support our truly independent journalism
By registering, you will also enjoy limited access to Premium articles, exclusive newsletters, commenting, and virtual events with our leading journalists
Already have an account? sign in
Join our new commenting forum
Join thought-provoking conversations, follow other Independent readers and see their replies