It: First full unsettling look at Pennywise the clown in Stephen King remake
Bill Skarsgård is taking on the role of the murderous clown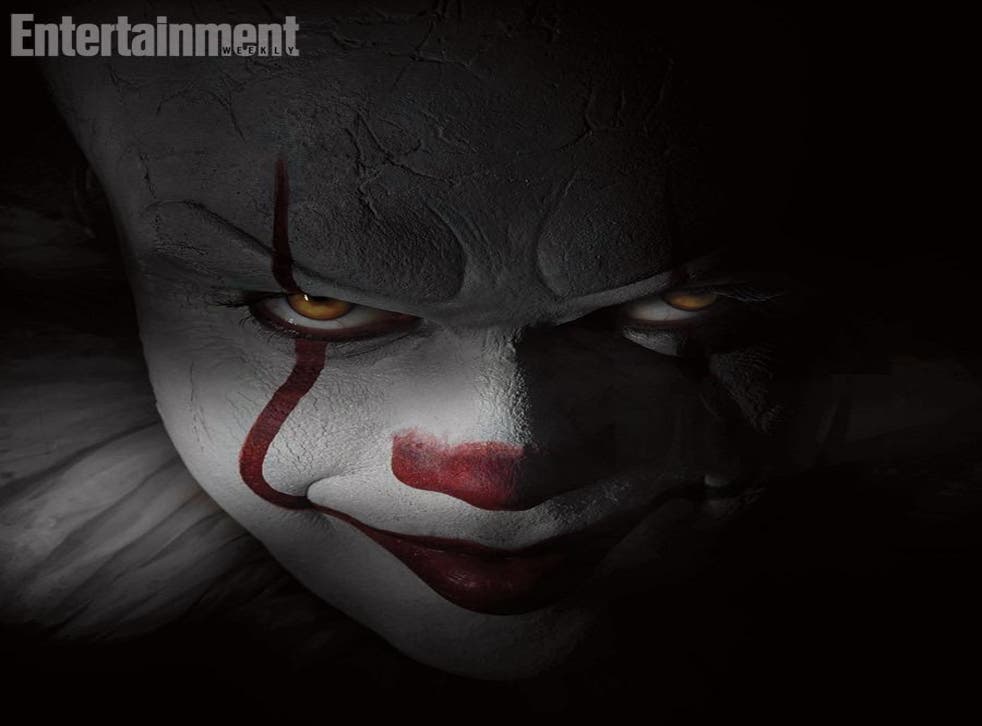 After years of languishing in development hell, production on a big screen adaptation of popular Stephen King novel It is now in full swing.
Bill Skarsgård was recently announced as the actor tasked with taking on the role of the malevolent Pennywise, and any doubts that his incarnation of the killer clown would be dumbed down for a 12a-certificate audience have been dispelled with the first full look at the nightmare-inducing villain.
If you suffer from coulrophobia, look away now.
Directing It will be Andy Muschietti (Mama) who has assembled a cast including rising stars Jaeden Lieberher - recently seen in Midnight Special - Jack Dylan Grazer and Finn Wolfhard, star of Netflix smash hit Stranger Things.
Intriguingly, Stranger Things was created by The Duffer Brothers after their pitch for an It update was dismissed; ironically, Muschietti's film will reportedly now take inspiration from their series, specifically the well-captured friendships of the kids at the show's heart.
Speaking about the costume, designer Janie Bryant told Entertainment Weekly: "That pleating is actually Fortuny pleating, which gives it almost a crepe-like effect. It's a different technique than what the Elizabethans would do. It's more organic, it's more sheer. It has a whimsical, floppy quality to it. It's not a direct translation of a ruff or a whisk, which were two of the collars popular during the Elizabethan period.
She continued: "There is almost a doll-like quality to the costume. The pants being short, the high waistline of the jacket and the fit of the costume is a very important element. It gives the character a child-like quality."
It follows a group of old friends who must club together to fend off an entity that takes the form of an evil clown.
This remake was originally under the guidance of Cary Fukunaga - the director behind the first season of Nic Pizzolatto's crime anthology True Detective - with The Revenant actor Will Poulter on board to don the makeup for the role of the murderous clown.
Tim Curry previously played Pennywise in a horror miniseries released in 1990. The remake will be released September 2017.
Join our new commenting forum
Join thought-provoking conversations, follow other Independent readers and see their replies