Jennifer Lawrence was Quentin Tarantino's first choice to star in The Hateful Eight
'There was just no f**king way in the world that she was available'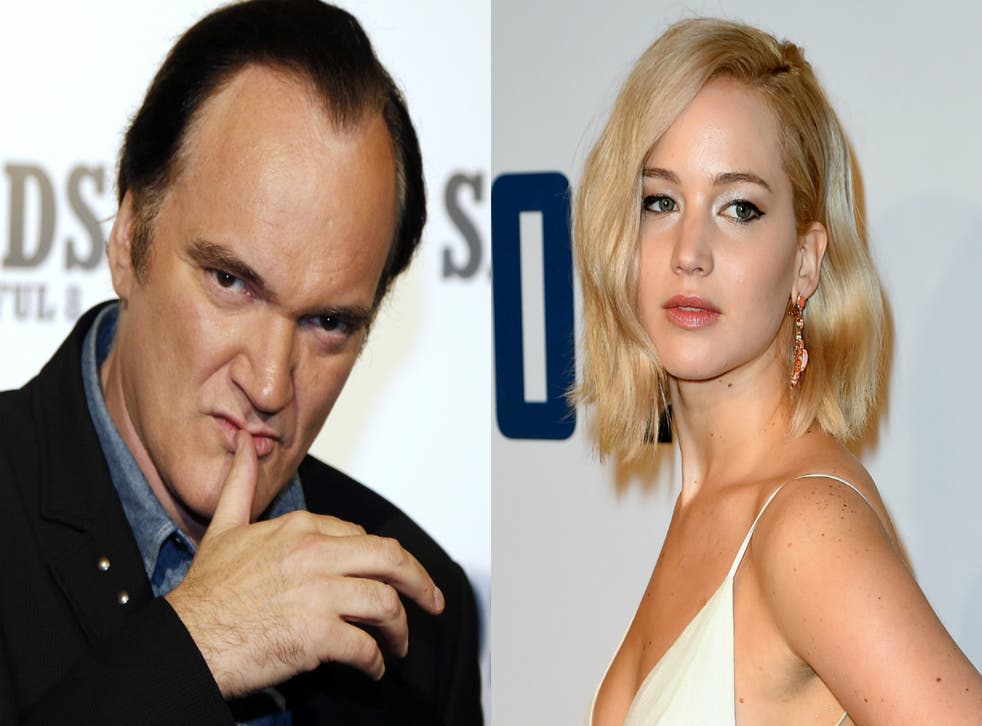 Quentin Tarantino's first choice for the role of Daisy Domergue in The Hateful Eight was, surprisingly, Jennifer Lawrence. 

The pair met to discuss the role after Tarantino expressed admiration for her string of films under director David O. Russell, including Silver Linings Playbook and the upcoming biopic Joy. 

The director told Entertainment Weekly, "I'm a huge Jennifer Lawrence fan. I think I've been on record of saying that her and David O. Russell's relationship is very William Wyler-Bette Davis like, and that's a good thing to be like. And I can see her doing a good job with this role, so we went to talk about it and everything.

"She was just doing me a courtesy to see me, I think. She was doing Joy. She had to do all this publicity on the Hunger Games movies. There was just no f*cking way in the world that she was available. Having said that, I'm glad I didn't cast somebody that young. I think I absolutely positively made the right choice, as far as the ages of the characters."

The 53-year-old Jennifer Jason Leigh eventually nabbed the role; swiftly banishing all those 'what if's surrounding Lawrence with her fiercely determined performance as the captured outlaw. Spectacular enough, indeed, to be the only member of Tarantino's stellar ensemble to nab a Golden Globe nomination. We're talking here about stealing moments from the likes of Samuel L. Jackson, Kurt Russell, and Bruce Dern.  
Tarantino said of his casting, "There was a throwback to Reservoir Dogs quality to this whole [movie] so there was this kind of full circle quality going on. So I was like, the actress should be from that same boat as the [other] actors, and there were about three actresses from that period that really kind of made an indelible mark on me. I started going on little film festivals of the three, and frankly, it was the Jennifer Jason Leigh film festival that I enjoyed the most."

The Hateful Eight Exclusive European Premiere Report
Indeed, Jason Leigh joins two of Reservoir Dogs' original cast members in The Hateful Eight, Tim Roth and Michael Madsen.

The Hateful Eight hits UK cinemas 8 January.
Join our new commenting forum
Join thought-provoking conversations, follow other Independent readers and see their replies