JK Rowling reveals that one piece of information she gave to Alan Rickman about Snape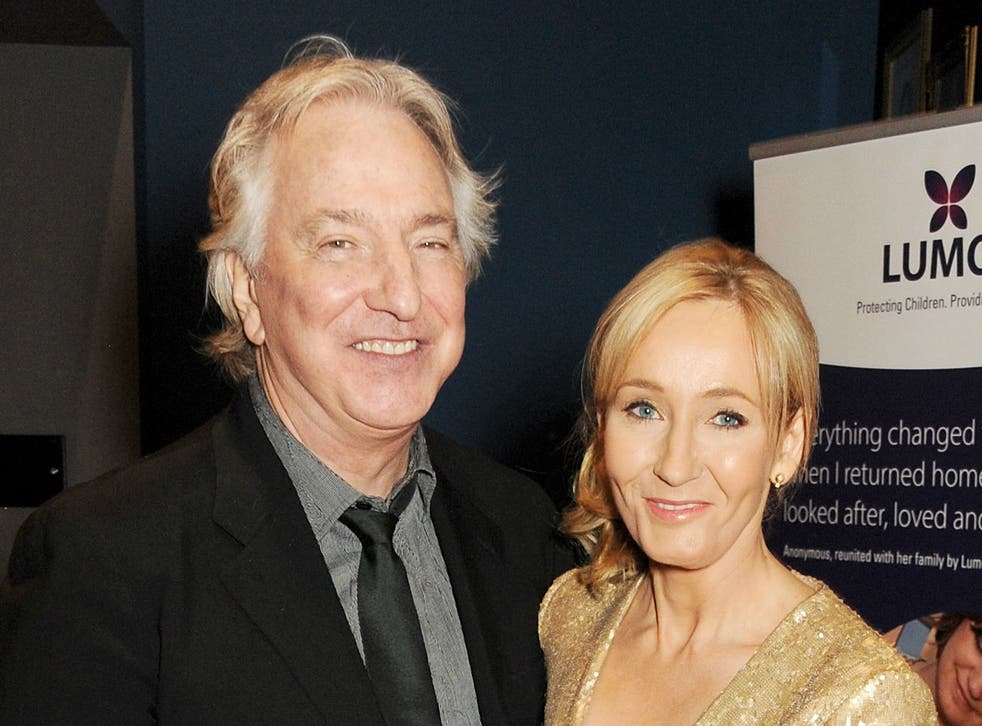 Back in 2011, JK Rowling very teasingly said that she had given Alan Rickman "one tiny, little, left of field piece of information" to help him understand how best to to play Severus Snape.
"Nobody knew where it was really going except her," Rickman elaborated. "It was important for her that I know something, but she only gave me a tiny piece of information which helped me think it was a more ambiguous route."
Today, as people continue to fondly remember the late actor, Rowling decided the time was right to reveal exactly what she told him, and it's a piece of information he must have had to guard with his life.
Asked about it by a fan, Rowling said: "I told Alan what lies behind the word 'always'."
As any self-respecting Potter fan will know, this is a reference to a specific scene between Snape and Dumbledore that exposes his undying love for Harry's mother, Lily:
"Dumbledore watched her fly away, and as her silvery glow faded he turned back to Snape, and his eyes were full of tears.
"After all this time?"
"Always," said Snape."
Though only one word, Rowling's "always" was enough to let Rickman know that Snape was more than just a nefarious Potions professor.
Alan Rickman's iconic roles
Rickman of course could never speak of this until after the books had come out however, so he fielded hundreds of questions about Snape being evil that he had to essential lie about to conceal the secret.
Alan Rickman: Life in pictures

Show all 30
After filming wrapped in April 2011, the actor wrote a touching goodbye letter to the Harry Potter franchise, praising Rowling for holding "the entire massive but delicate narrative in the surest of hands".
Join our new commenting forum
Join thought-provoking conversations, follow other Independent readers and see their replies