Johnny Depp spent $3 million blasting Hunter S. Thompson's ashes out of a cannon, ex-managers claim in lawsuit
He also spent $30,000 a month on wine, it has been alleged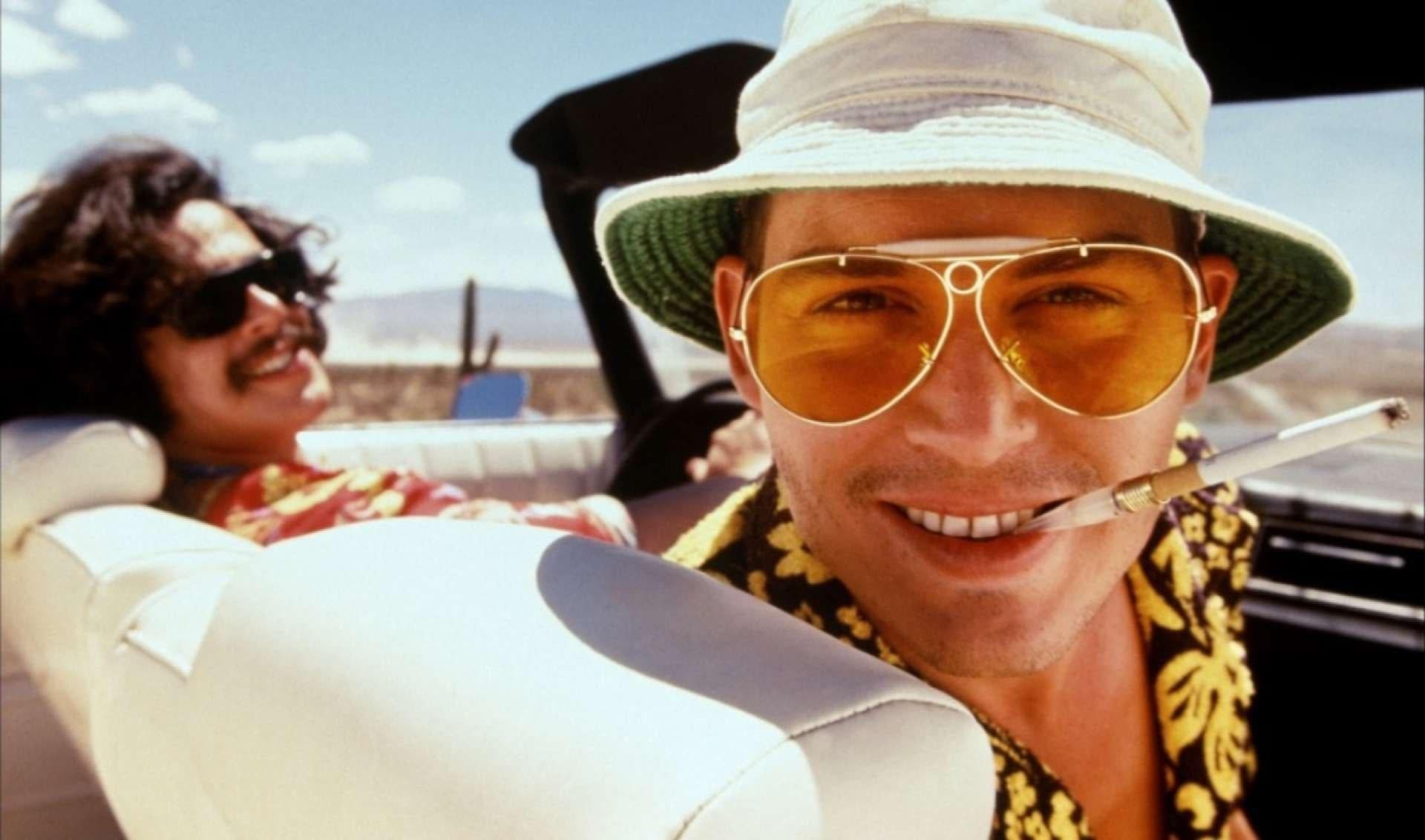 What price for giving an absurd send-off to a writer who cherished the absurd? $3 million, if you're Johnny Depp.
The funeral forms part of a list of ostentatious spending included in a lawsuit by his ex-managers, who claim it all led him to the brink of financial ruin.
"All I'm doing is trying to make sure his last wish comes true," Depp said at the time (2005), "I just want to send my pal out the way he wants to go out."
Thompson's ashes were fired from a cannon that was placed atop a 153-foot (47 m) tower shaped like a double-thumbed fist clutching a peyote button. The funeral was attended by senator John Kerry, Jack Nicholson, John Cusack, Bill Murray, Benici del Toro, Sean Penn, Josh Hartnett, Ralph Steadman and more.
Other spends listed in the lawsuit include, as per Variety, $18 million on a 150-foot yacht, $4 million on a failed record label, $30,000 a month on wine, $200,000 a month on private planes, $150,000 a month on round-the-clock security and $300,000 a month to maintain a staff of 40 people.
I can't actually think of 40 positions to keep Johnny Depp being Johnny Depp right now - maybe one was just there to drink all the wine he bought.
The actor filed a lawsuit on 13 January claiming that The Management Group (TMG) defrauded him, mismanaging his finances, taking out loans without his approval and hiding the extent of his spending from him. The counter-suit claims that he was kept fully in the know.
"Depp often responded by rebuking and cursing his business managers for issuing such warnings and advice, while increasing his extravagant lifestyle and spending, and demanding that his business managers find some way to pay for it all," the suit alleges.
"Depp, and Depp alone, is fully responsible for any financial turmoil he finds himself in today. He has refused to live within his means, despite the best efforts of TMG and the repeated warnings about his financial condition from TMG and his other advisors."
Hey reader, maybe you'd enjoy our new film podcast? Our deepest thanks if you give it a shot!
Join our commenting forum
Join thought-provoking conversations, follow other Independent readers and see their replies