Kingsman 2: Everything we know so far about sequel The Golden Circle - cast, release date and plot details
The follow-up to 2015's unexpected smash is due in cinemas next June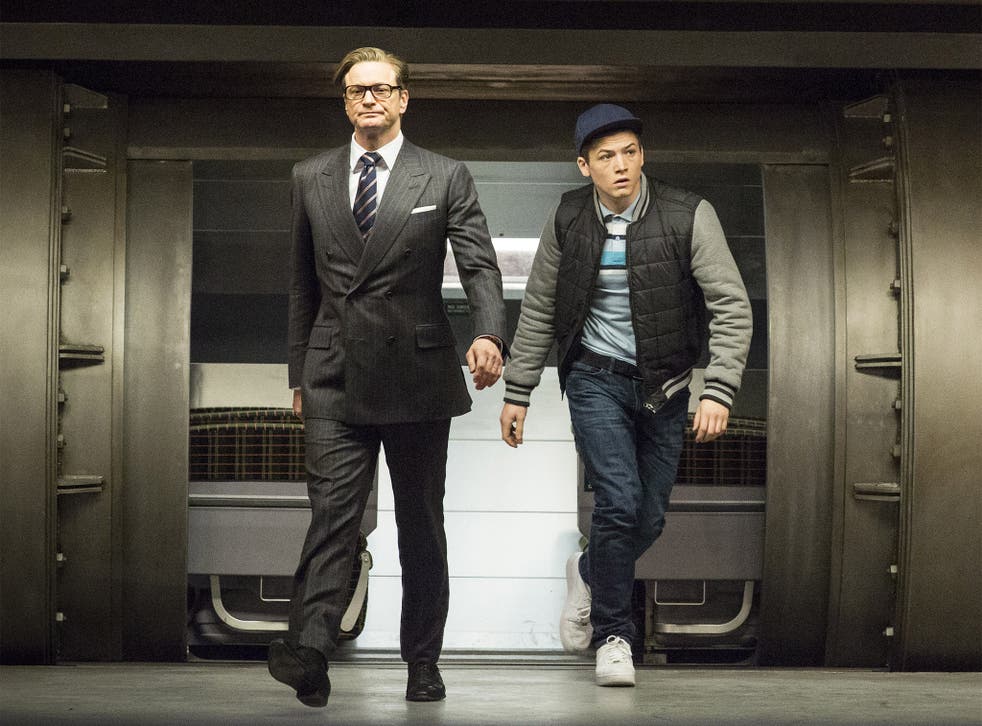 Kingsman 2 has finally been given an official title, with director Matthew Vaughn also treating fans to some cheeky plot teasers.
The spy spoof follow-up will be called Kingsman: The Golden Circle and see Taron Egerton's Eggsy head state-side with Mark Strong's Merlin to work for secret US spy society Statesmen.
Statesmen HQ is disguised as a whisky distellery and once there, Eggsy and Merlin will be tasked with defeating the villainous Poppy, played by Julianne Moore.
Halle Berry joins the cast as Statesmen leader Ginger and as for Colin Firth, it has finally been all-but-confirmed that he will return as suave agent Harry Hart.
The first poster showed Harry's trademark glasses lying on a letter reading "Reports of my death have been greatly exaggerated". Egerton shared the picture on Twitter and captioned it "A message from an old friend", prompting fans to breathe a collective sigh of relief that more Harry and Eggsy action sequences must surely await. How Vaughn plans to bring Harry back remains a mystery at this stage, so here's hoping it's resolved logically.
Vaughn recently told Empire that fans are eager for "another church sequence" like the one from original film Kingsman: The Secret Service, in which Harry went on a mass killing spree.
"I have no reason for another massacre to happen," he said. "But I have other sequences you've never seen before."
These sequences look set to feature robot dogs, one-armed henchmen, skiing, bar brawls and, of course, a "massive f**king frankfurter" that wages war on the heroes. Would you expect anything less from the Kingsman franchise?
Kingsman: Colin Firth chat
Vaughn stopped short of explaining what the Golden Circle is, but did reveal some concept art for the movie. These first pictures hint that the Kingsman HQ gets bombed, the 'Kingsman cab' can travel underwater and Poppy resides in a surreal-looking theme park residence, imaginatively named PoppyLand.
Access unlimited streaming of movies and TV shows with Amazon Prime Video Sign up now for a 30-day free trial
Sign up
"I was worried about the villain," Vaughn admitted. "Spy films are only as good as their villains. Then one morning I woke up with the whole storyline in place and a new villain plot."
Elton John is reportedly in talks to make an appearance, possibly playing himself, while Channing Tatum has confirmed himself for a mystery supporting role.
The first Kingsman film grossed over £260 million at the global box office early last year, with Samuel L Jackson starring as evil billionaire Richmond Valentine.
Kingsman: The Golden Circle is set to reach UK cinemas on 16 June 2017.
Register for free to continue reading
Registration is a free and easy way to support our truly independent journalism
By registering, you will also enjoy limited access to Premium articles, exclusive newsletters, commenting, and virtual events with our leading journalists
Already have an account? sign in
Register for free to continue reading
Registration is a free and easy way to support our truly independent journalism
By registering, you will also enjoy limited access to Premium articles, exclusive newsletters, commenting, and virtual events with our leading journalists
Already have an account? sign in
Join our new commenting forum
Join thought-provoking conversations, follow other Independent readers and see their replies