The Independent's journalism is supported by our readers. When you purchase through links on our site, we may earn commission.
La La Land is opening the door for a new era of movie musicals
Roughly 20 musicals are in the works at various studios – and La La Land is promising them a bright future ahead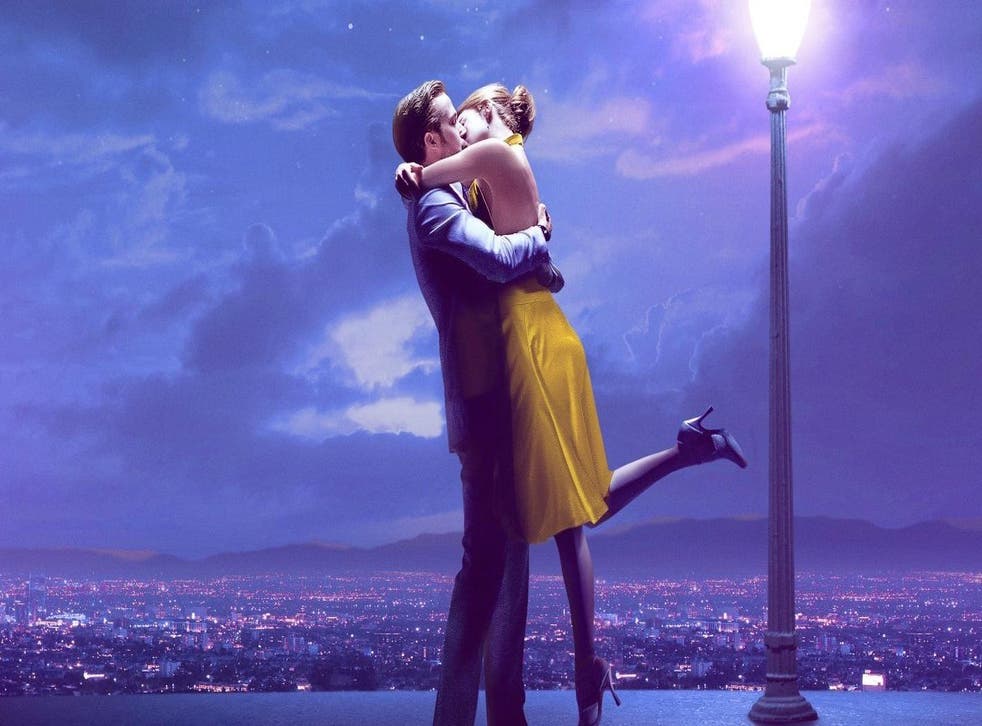 With all the feverish awards hype currently surrounding La La Land, it can be easy to get cynical about the project's merits.
Yet, it shouldn't be forgotten exactly how unique an achievement Damien Chazelle has managed here; up until now, the idea of Hollywood's modern screen musical has been something of a myth, now triumphantly shattered by La La Land's rocketing box office takings.
Which will beckon a sigh of relief from many a Hollywood executive, as Chazelle's daring mix of nostalgia and modernism actually marks the head of what could potentially be a true revival of the screen musical.
First off, La La Land is followed hot on the heels this year by Disney's first real attempt at launching a musical remake of one of its classic films; Beauty and the Beast taking La La Land's cue in favouring actors over trained musical stars, with Emma Watson and Downton Abbey's Dan Stevens starring as Belle and the Beast respectively.
Then comes Mary Poppins Returns, starring Emily Blunt and Lin-Manuel Miranda, featuring new songs created by Hairspray's Marc Shaiman and Scott Wittman; Miranda will then team with Alan Menken to write new songs for a remake of The Little Mermaid. Disney will certainly be pleased about La La Land's success, because musicals are a big part of its future as of now.
The New York Times reports roughly 20 musicals are currently in the works at various studios. Some, like the planned version of Wicked, continue the recent trend of adapting Broadway hits for the screen, but there are a surprising number of original screen musicals in the works; in a way that's been unseen since the 1990s outside of children's animation.
La La Land Featurette - The Music
Later in 2017, Hugh Jackman will star as the famed circus magnate P.T. Barnum in The Greatest Showman, which plans to feature a dozen original songs. Disney is currently developing Bob: The Musical, focused on a man whose life becomes filled with song after a head injury; while Universal Pictures won a bidding war for an untitled musical comedy starring Josh Gad, with songs by Alan Menken and Wicked's Stephen Schwartz.
Kristen Wiig and Will Ferrell will also star in a musical based on the book Everything's Coming up Profits: The Golden Age of Industrial Musicals; focusing on the the corporate branding musicals that were made by the hundreds from the 50s-80s by companies such as Coca-Cola, Westinghouse, and Chevrolet – playing almost exclusively at conventions and business gatherings.
Films to get excited about in 2017

Show all 13

Marc Platt, who produced La La Land and is now working on both Mary Poppins Returns and the Wiig/Ferrell project, stated: "Thankfully, as much as Hollywood is interested in brands, I think people are still looking for originality and freshness. Musicals can also be their own brand: They have an event status. I also think the ceiling on the audience is lifting. You've got a new generation of fans who have grown up with television shows like Glee. Music has a way of getting inside all of us and lifting us up."
Is the current political climate driving cinema fans towards pure escapism and fantasy? We'll have to see.
Beauty and the Beast hits UK cinemas 17 March, 2017
Join our new commenting forum
Join thought-provoking conversations, follow other Independent readers and see their replies