Lady and the Tramp: Siamese cat characters to be scrapped from Disney remake
Film is being released exclusively on Disney's streaming service later this year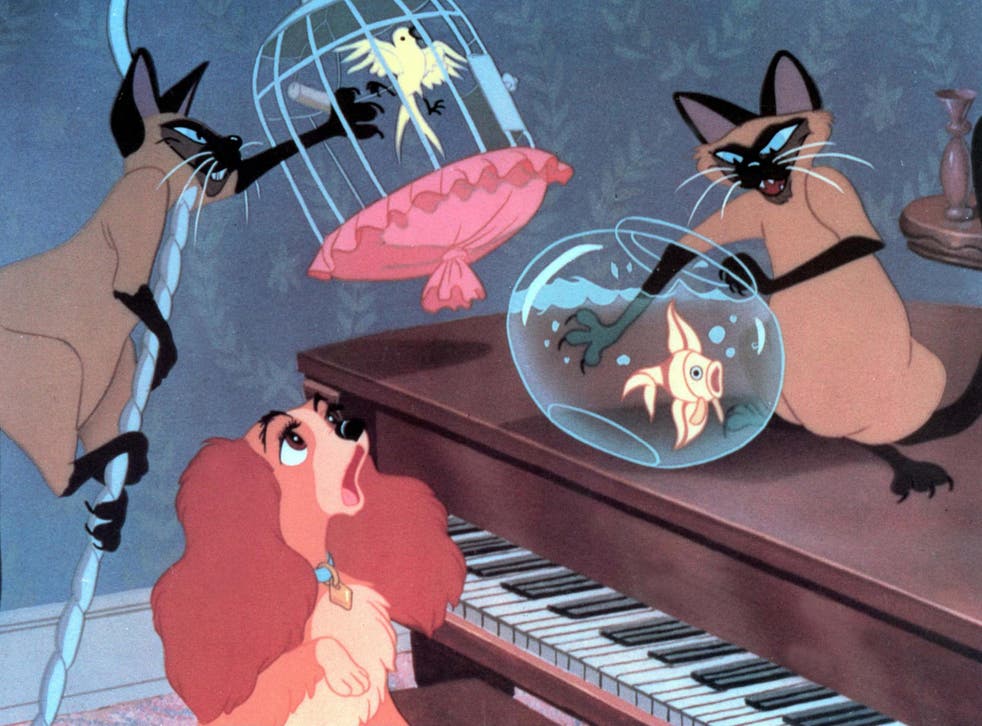 Disney will scrap the twin Siamese cat characters from its forthcoming remake of Lady and the Tramp, and has commissioned Janelle Monae to produce two brand new songs for the film.
According to Variety, Monae was asked to reinvent the "Siamese Cat Song", which is notorious for its racist depiction of the Siamese cats.
In a 2013 analysis of the song on culture blog Flavorwire, one author found the depiction of Si and Am to be a result of a post Second World War anxiety that America had about the foreign "other".
"They have no individuality; their innocent blue eyes bend into a sinister glare as they cave at the slant," author Marcus Hunter wrote. "They are jaundiced and sly; sick and feral; domesticated, though nevertheless propelled by their mischievous, impish nature to deceive and intimidate."
The 30 best Disney films

Show all 30
Monae has reportedly been commissioned to produce two new songs for the film's soundtrack, as well as perform a voice role.
In the original 1955 film, the song was performed by Peggy Lee in the voices of cats Si and Am, who are responsible for tricking their owner Aunt Sarah into thinking Lady is dangerous.
Disney announced a live action remake of the film last year, which will feature Tessa Thompson as the voice of Lady and Justin Theroux as Tramp.
The film is scheduled for release exclusively on Disney Plus as part of the studio's efforts to attract audiences to its new streaming service, which launches in the US in November.

Join our new commenting forum
Join thought-provoking conversations, follow other Independent readers and see their replies