Legend trailer: Watch Tom Hardy star opposite himself as notorious gangsters the Kray twins
Hardy plays East End organised crime supremos Ronnie and Reggie Kray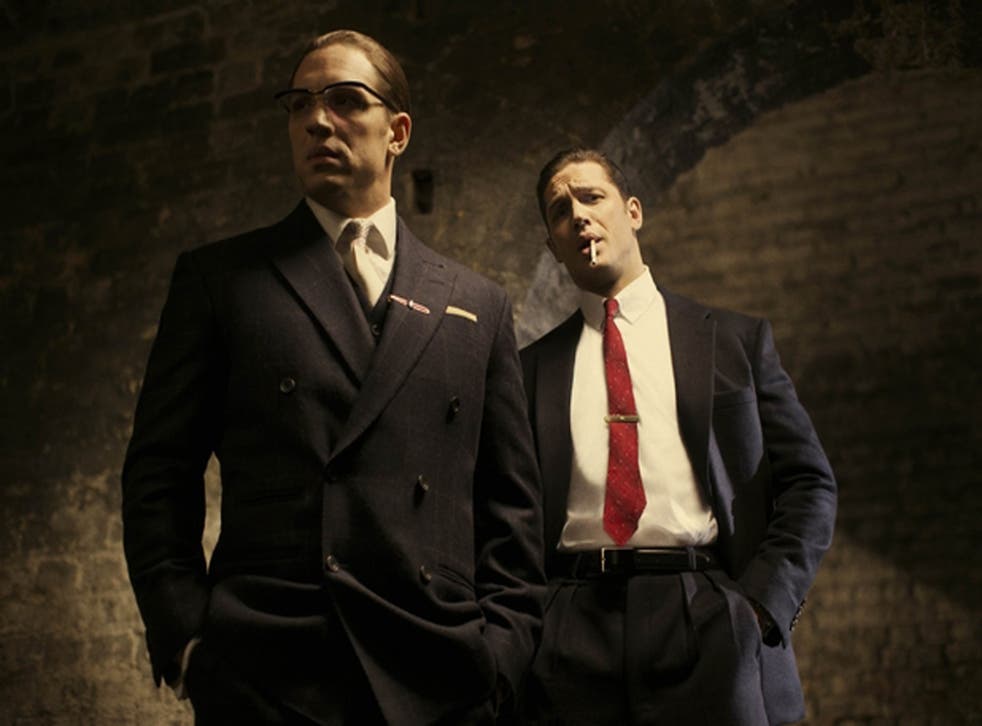 After starring in the last series of Peaky Blinders, Tom Hardy has returned to the murky world of organised crime.
The British actor will play both Kray twins, a notorious pair of English gangsters, in the upcoming crime thriller Legend.
The trailer gives a first look at Hardy starring opposite himself as Ronnie and Reggie Kray, who ran an organised crime ring in East London during the Fifties and Sixties.
Ronnie and Reggie Kray were arrested in 1968, and were both sentenced to life imprisonment in 1969. Ronnie, who is thought to have suffered from paranoid schizophrenia, remained in Broadmoor Hospital until his death in 1995.
Tom Hardy on screen

Show all 6
Reggie was released from prison in August 2000, eight weeks before dying from cancer.
Directed by Oscar-winner Brian Helgeland , Legend co-stars Emily Browning (Sucker Punch), David Thewlis (The Theory of Everything, The Harry Potter series), Christopher Eccleston (Thor: The Dark World) and Taron Egerton (Kingsman: The Secret Service).
Legend is released in cinemas across the UK on 11 September.
Join our new commenting forum
Join thought-provoking conversations, follow other Independent readers and see their replies