Thousands sign whitewashing petition begging producers not to cast Leonardo DiCaprio as Persian poet Rumi
The petition calls on producers not to 'rewrite history' by casting a white actor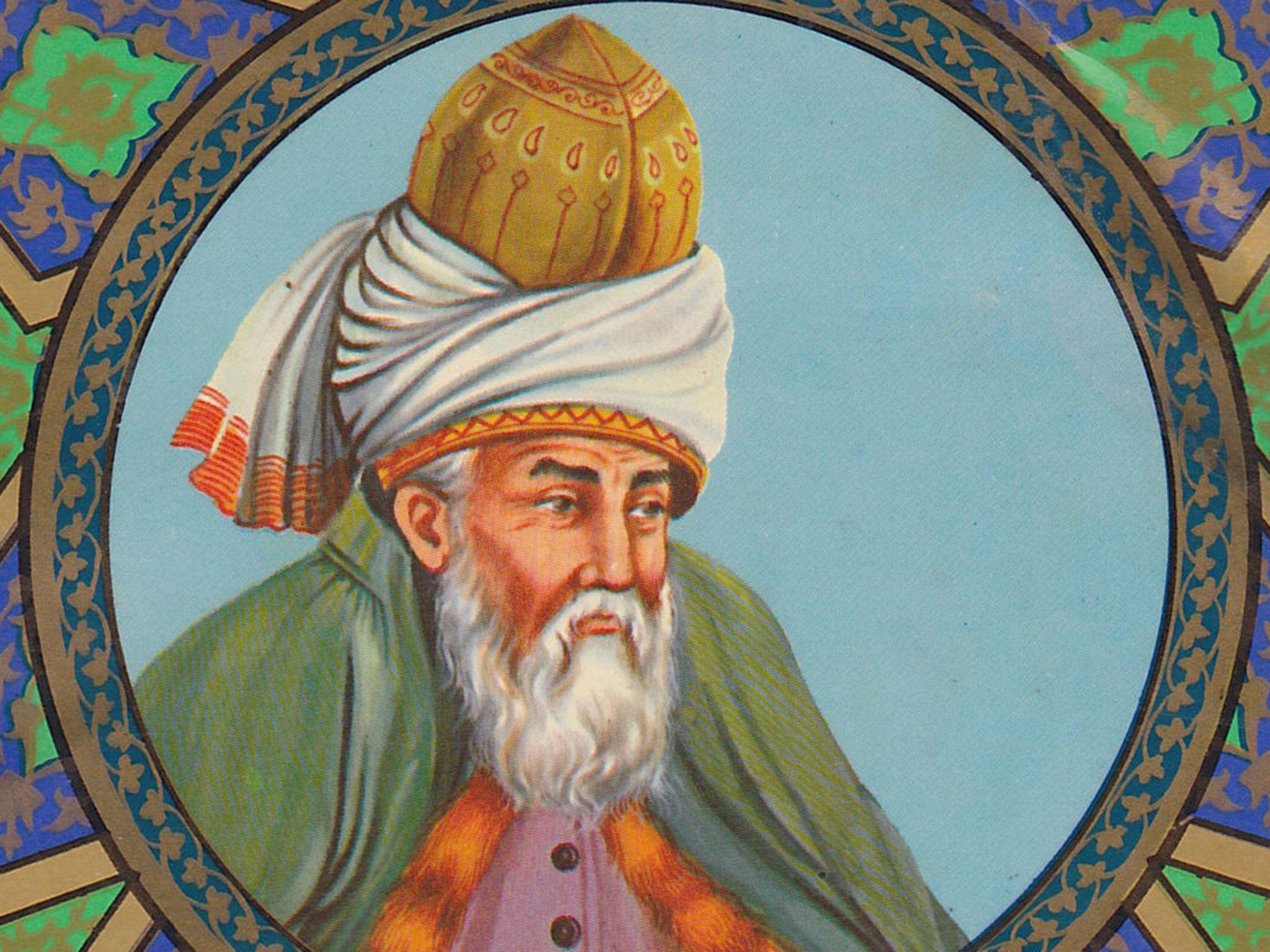 Nearly 7,000 people have signed a petition demanding producers cast a Middle Eastern actor to play Persian poet Rumi in a new film about his life.
Leonardo DiCaprio is currently the first choice for the role, but movie fans have called the suggestion "ludicrous" and yet another example of Hollywood whitewashing.
Screenwriters David Franzoni and Stephen Joel Brown told the Guardian in a recent interview that they hope to "challenge the stereotypical portrayal of Muslim characters in western cinema" before stating their intention to cast DiCaprio in the lead and fellow white US actor Robert Downey Jr as Iranian mystic Shams of Tabriz.
Their comments sparked an instant, fierce backlash, with the #RumiWasntWhite hashtag soon trending on Twitter. "The idea that DiCaprio is the best actor in the world for every part in history is all about worshipping whiteness," one user said, while another wrote: "Remember when [black actor] Idris Elba wasn't 'English enough' to play James Bond, but it's chill if DiCaprio plays Rumi". Others voiced their anger at how "easily" Hollywood finds Muslim actors to play terrorists yet wants a white man to play a Sufi scholar.
"Casting Leonardo DiCaprio as Rumi rewrites history, takes possession of Muslim accomplishments and gives the credit to a white man," reads the petition, set up by Valerie Janovic. "Now, when people think of Rumi, they'll picture him with pale skin, blond hair and blue eyes. Muslim actors are readily typecast as terrorists but when a movie portrays a Muslim in a positive light, they are shunted off to the side to make room for another white actor. The casting for the Rumi movie is not yet final and together we can change it."
A source close to DiCaprio commented on the rumours, saying: "He hasn't been asked but regardless he will not be pursuing the project". It remains unknown whether the producers have other white actors on their list, and a planned release date is yet to be announced.
The lack of diversity in film is a controversial issue at the moment. The Academy failed to nominate a single black actor in its leading Oscars categories for the second year running, while Marvel has come under fire for casting Tilda Swinton as a Tibetan mystic in Doctor Strange. The castings of Jake Gyllenhaal as the Prince of Persia, Emma Stone as an Asian pilot in Aloha, Scarlett Johansson as Japanese character Motoko Kusanagi in Ghost in the Shell and Zoe Saldana as the considerably darker-skinned soul singer Nina Simone have also provoked fury.
Hollywood whitewashing controversies
Show all 11

Despite their failure to consider Persian actors for the role of Rumi, Franzoni and Brown have been undertaking thorough research into their subject matter. They recently travelled to Turkey, where they met Rumi experts in Istanbul and visited his mausoleum in Konya in a bid to build "credible and identifiable profiles" of the characters from Islamic mythology.
During the Mongol invasion, Rumi was forced to flee his birthplace of Balkh in present-day Afghanistan. He travelled as a refugee through Baghdad, Mecca and Damascus before settling in Konya. Aged roughly 39, he met the like-minded Shams, who helped him develop a deeper understanding of humanity and unlock his poetic talents.

Franzoni and Brown's film will focus primarily on Rumi's teachings and meeting with Shams, who mysteriously disappeared (some believe he was killed by Rumi's jealous son while others think he married Rumi's outspoken daughter Kimya) and inspired much of a bereft Rumi's most acclaimed poetry. In 2014, he was the best-selling poet in the US while his epics Masnavi and the Divan are widely considered among the best poetry every written.
A source close to DiCaprio said: "He hasn't been asked but regardless he will not be pursuing the project". A planned release date is yet to be announced.
Join our commenting forum
Join thought-provoking conversations, follow other Independent readers and see their replies