Who is Rumi? The fascinating story of the medieval poet Leonardo DiCaprio is tipped to play
His life could soon be played out on the silver screen. Your social media is full of his one-liners. Rumi is Hollywood's favourite Sufi poet, says Kashmira Gander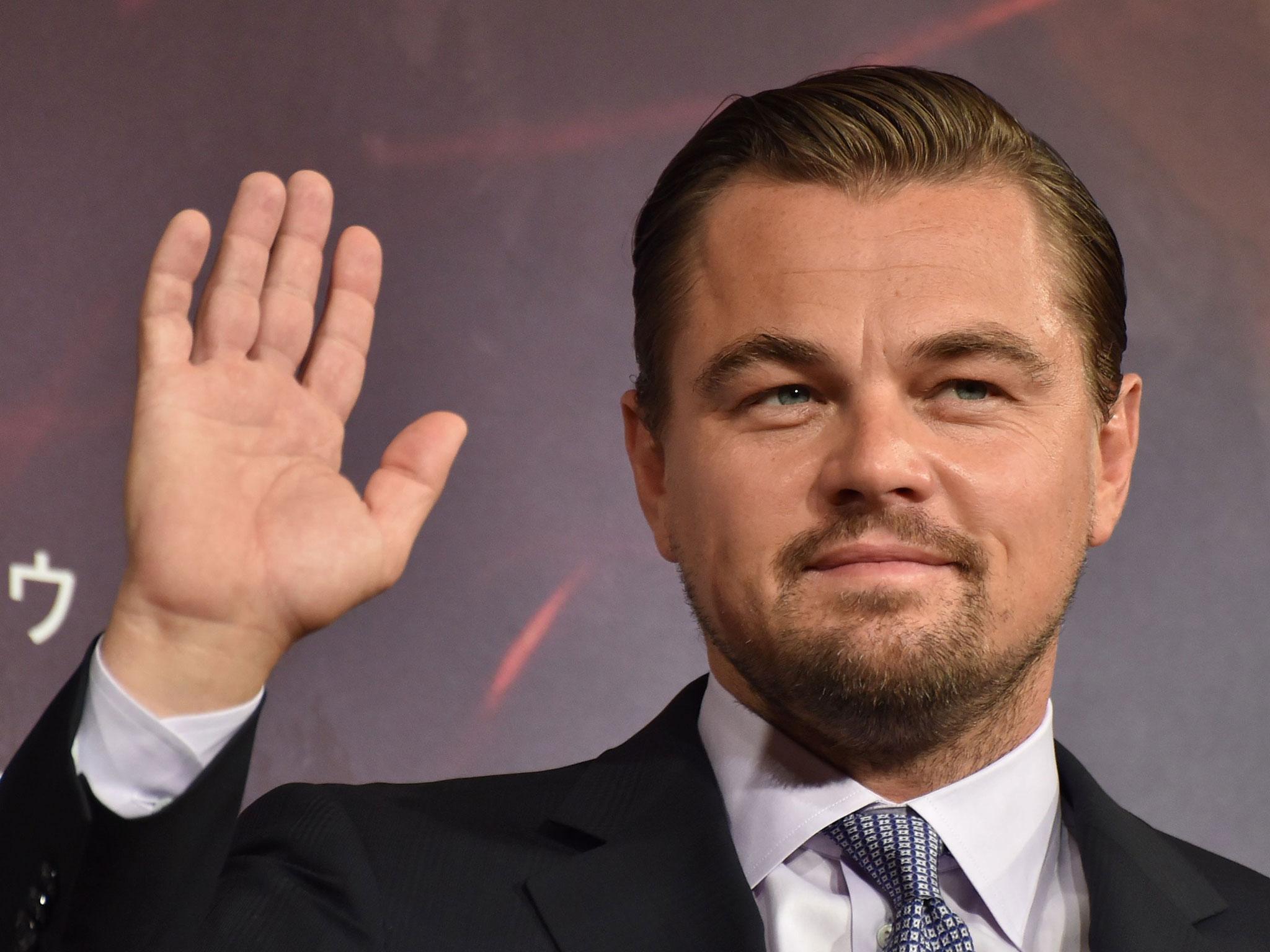 "What am I to do, for I no longer know myself?" the revered 13th-century Persian poet Jalaluddin al-Rumi once asked. As was his wont, he was reflecting on humanity and the futility of rigid identities where we all originate from a divine and loving creator. And thankfully he cleared it up quite neatly, concluding: "I have neither a soul nor a body, for I come from the very Soul of all souls."
It would be rather interesting to know, then, what Rumi would make of reports that The Wolf of Wall Street actor Leonardo DiCaprio is tipped to play him in a film by the script-writer behind 2000 blockbuster Gladiator. What would he think of the uproar that his identity is being white-washed? He'd probably have a characteristically knowing yet simple response, worth more than a thousand think-pieces. Alas, we'll never know.
But other questions arise from this, if such recent white-washed movies as Gods of Egypt or Prince of Persia are anything to judge by. Why is an Italian-American playing a 13th century Islamic scholar, jurist, theologian and Sufi mystic? How did he get such a devoted following in the West? And could this film even ease tensions towards Islam?
Considering Rumi's credentials, it's not out of the question. In 2014, he was the best-selling poet in the US. He has 1.8 million followers on Facebook. His poems were once recited during a show by fashion designer Donna Karan, and are the basis of Philip Glass' Monsters of Grace opera.
Leonardo DiCaprio's career in pictures
Show all 26
Of course, part of his popularity comes down to the quality of his work, says Narguess Farzad, a senior fellow in Persian at London's School of Oriental and African Studies. It is beautifully structured and incredibly well-composed: compacting multi-layered ideas, and often interpreting the complexities of Quranic scripture, in simple ghazals - a form of poetry. Equally important is his universal message, which transcends time and culture. But perhaps his life-story explains why his verse can, as Farzad puts it, "touch a nerve with everyone."
Rumi was born in 1207. His father was, as was his father before him, an influential and well-respected Islamic scholar. This was a turbulent time in the region and, anticipating the onslaught of the Mongols, Rumi's family left their home-city of Balkh, on the modern-day border between Afghanistan and Tajikistan, a decade before it was desecrated. Rumi, therefore, is arguably a refugee.
The family then travelled across modern-day Iran, Afghanistan, Syria, and Saudi Arabia, settling in the cosmopolitan city of Konya in Turkey: a fact proudly marked by a mausoleum in his honour which attracts religious and literary pilgrims alike. However, his life changed forever when in 1244, at around the age of 39, he met the wandering mystic and thinker Shams-e Tabriz, with whom he shared an intense student-master relationship that unlocked Rumi's poetic talents.
"Shams-e Tabriz stirred Rumi's genius away from religious orthodoxy to a more inclusive understanding of humanity and to being more in touch with the human and worldly sides of spiritual arguments," explains Dr Saeed Talajooy, lecturer in Persian and comparative literature at the University of St Andrews.
"This is what Hollywood calls a bromance," says Farzad. "[They shared] a very chaste love affair of two like-minded men whose ideology completed each other's." When Shams mysteriously disappeared – some believe he was killed by Rumi's jealous son, others that he married Rumi's outspoken daughter Kimya – Rumi was bereft, but produced some of the best poetry known to man. To create it, he would spin himself into a meditative state and dictate his verse: a practise that inspired the famous whirling dervishes.
From existential angst to love, sex and loneliness, from belonging at physical and spiritual levels to morality and religion, contradictory human emotions and impulses – no stone is left unturned in Rumi's poetry, explains Talajooy. "His poetry undulates from the profane to sublime intellectual writing," adds Farzad. And in the Middle East right now, where so many are displaced, the themes of homesickness and longing are particularly poignant.
Meanwhile, new age spiritualists – the sort attracted to Deepak Chopra – appreciate his open approach to spirituality, which did not favour Islam as the only way for reaching the divine. Which may be why his poetry lends itself so well to all those inspirational memes on social media. Farzad sums up the poet perfectly: "He has a fantastic loving message. If they use his text in the film, it will be the best advert for Islam in a positive way."
Join our commenting forum
Join thought-provoking conversations, follow other Independent readers and see their replies