Liam Neeson has threatened to stop making films in which he just shoots people loads
But then who will rescue all the daughters?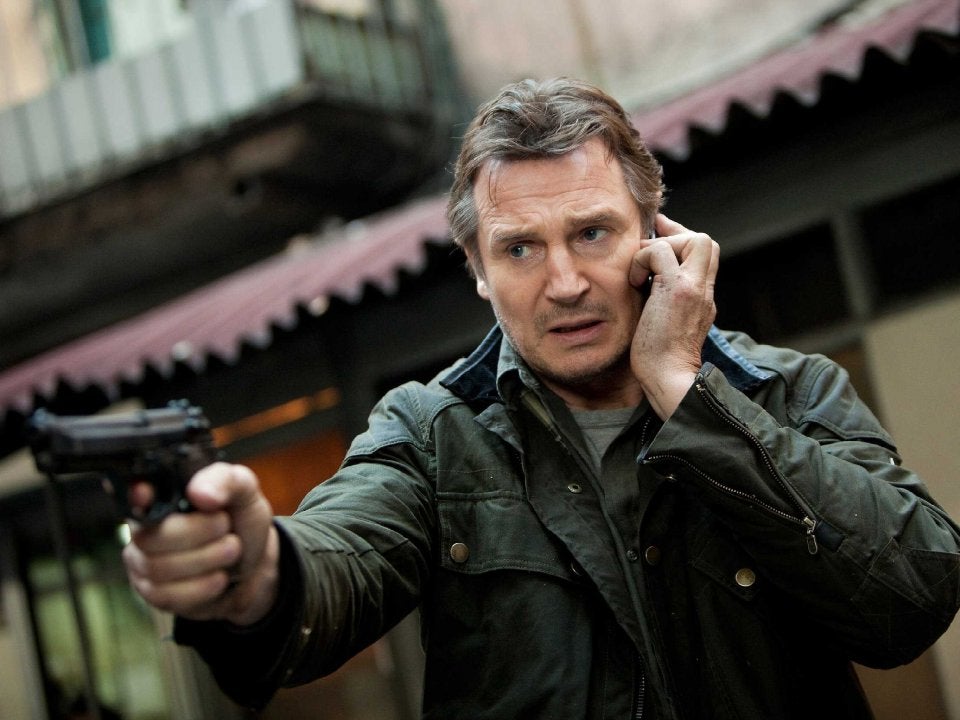 Liam Neeson, who has in recent years assumed the mantle of Hollywood go-to action guy, has said that he might quit action movies in two years.
Over the last decade, the actor has starred in Run All Night, A Walk Among the Tombstones, Non-Stop, The Grey, Taken, Taken 2 and Taken 3, but says "there is a limit" to how many pissed-off-guy-exacting-revenge roles he can take on.
Discussing his plans to retire from the genre, he told Good Morning America: "Maybe two more years. If God spares me and I'm healthy. But after that, I'll stop [the action], I think.
"I'm in a very, career-wise, great place. [After] the success of certainly the Taken films, Hollywood seems to see me in a different light.
"I get sent quite a few action-oriented scripts, which is great. I'm not knocking it. It's very flattering. But there is a limit, of course."
In his latest movie Run All Night, released 13 March, Neeson plays an aging hitman who has 24 hours to save his estranged son from a malignant mob boss.
Join our commenting forum
Join thought-provoking conversations, follow other Independent readers and see their replies