Logan: Fox premiere 40 minutes of Wolverine 3, early reactions are overwhelmingly positive
'X-23 is my new Eleven'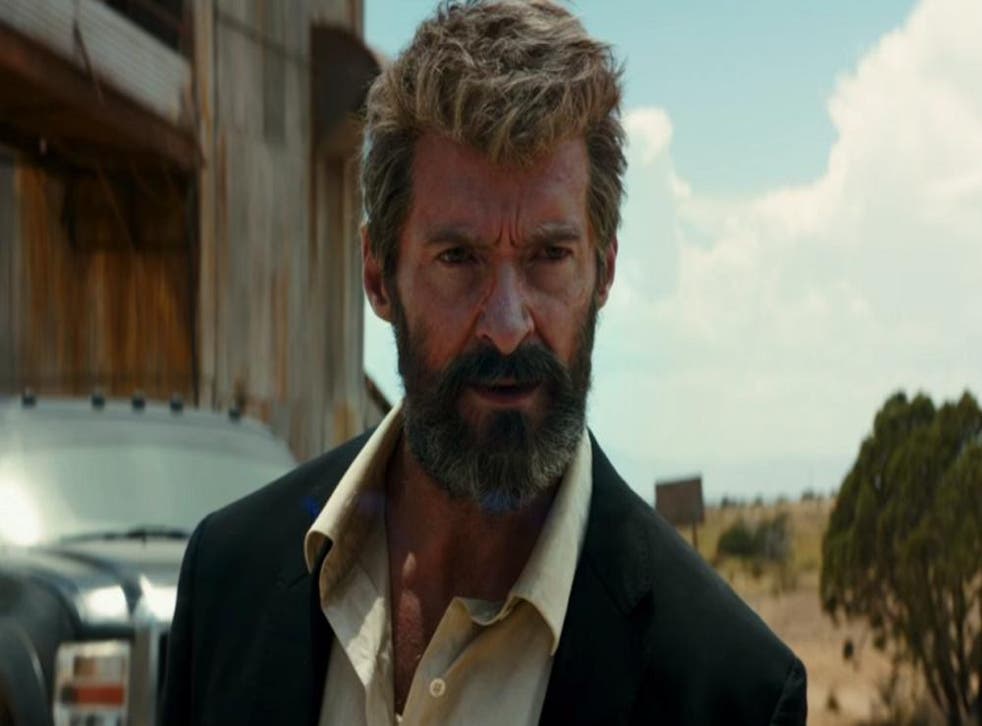 Following the release of the first trailer for Logan (AKA Wolverine 3), the internet was abuzz with excitement for the X-Men spin-off, Hugh Jackman's aging superhero proving a hit with fans.
20th Century Fox has since screened 40 minutes of the film to an audience of journalists to an overwhelmingly positive response on Twitter, many praising the film's gritty feel and 10-year-old Dafne Keen, who plays X-23/Laura in the film.
"Fox screens first 40 minutes of Logan," noted The Playlist. "Fans are finally getting the bloody, primal Wolverine movie they always wanted. Feels more like standalone X-Men movie. More Western and lone samurai film with faint traces of x-superhero mold. Dingy motel Wolverine pic."
"I loved every second of what we saw. It's different, it's brutal, and the girl, man. It's all about that little girl," wrote Erik Davis of Fandango.
Mike Ryan of Uproxx commented: "Just saw 40 minutes of LOGAN. VERY violent. Very much rated R. Logan and Xavier are old and sad. It's depressing. I liked it."
Angie J. Han, editor of SlashFilm, wrote: "Just saw first act of Logan. Wait til you guys meet Laura (X-23) – she steals every scene she is in. Logan is violent and sad. Definitely earns that R rating. Doesn't feel like a comic book movie – really does feel like a modern Western."
33 Superhero films set for release between 2016 and 2020

Show all 34
Nick Romano of Entertainment Weekly echoed the positive sentiments about Keen's character, writing: "Just watched 40 mins of Logan at Fox press preview and X-23 is my new Eleven."
Kate Erbland of IndieWire was less optimistic: "Fox footage check-in: I am hyped on APES, obsessed with Seimetz and Waterston in ALIEN, cautious on LOGAN."
The first picture of Stephen Merchant as the mutant Caliban was released earlier this year, the character appearing wearing a hood in the trailer. Caliban recently featured in X-Men: Apocalypse, played by Tomas Lemarquis, with fans unsure exactly how the two are related. It's not clear where Logan fits into the X-Men timeline.
Speaking about the film in an interview, Hugh Jackman said: "Basically, it's going to be different. Very different in tone and hopefully to anything we've done". Mangold has since added: "If you're on the make for a hyper-choreographed, gravity defying, city-block destroying CG f**kathon, this ain't your movie.
"In this flick, people get hurt or killed when shit falls on them. They will get just as hurt or just as killed if they get hit with something big and heavy, like, say, a car. Should anyone in our story have the misfortune to fall off a roof or out a window, they won't bounce. They will die."
Logan hits cinemas 3 March 2017.
Register for free to continue reading
Registration is a free and easy way to support our truly independent journalism
By registering, you will also enjoy limited access to Premium articles, exclusive newsletters, commenting, and virtual events with our leading journalists
Already have an account? sign in
Register for free to continue reading
Registration is a free and easy way to support our truly independent journalism
By registering, you will also enjoy limited access to Premium articles, exclusive newsletters, commenting, and virtual events with our leading journalists
Already have an account? sign in
Join our new commenting forum
Join thought-provoking conversations, follow other Independent readers and see their replies