Logan: First look at Stephen Merchant's villain in Wolverine 3
Plus, X-23 confirmed to be in the film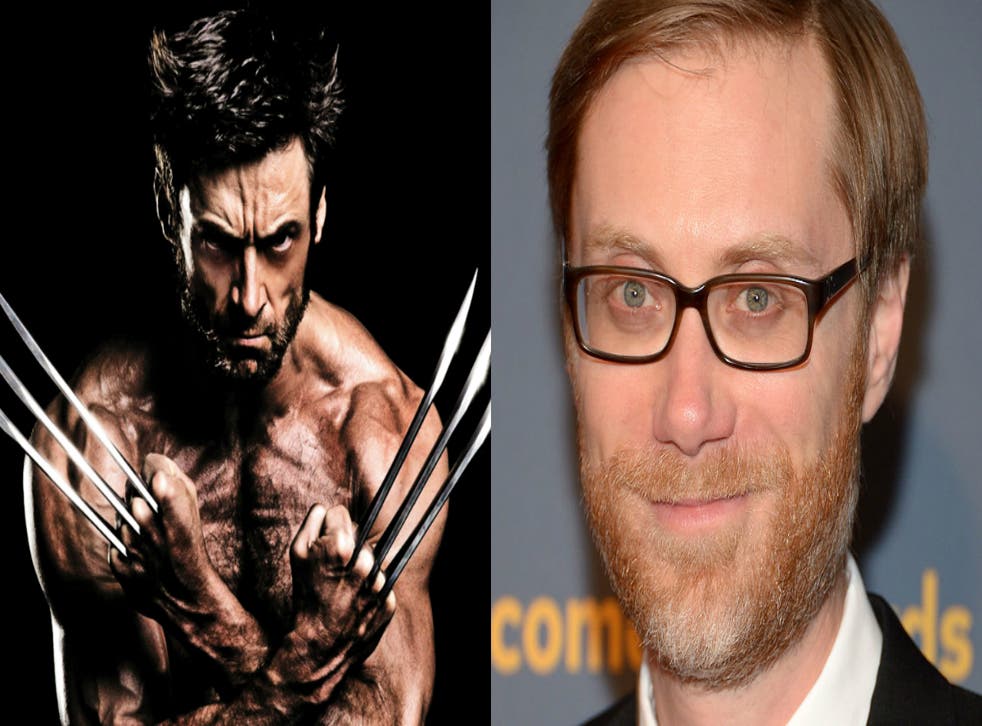 UPDATE: The first picture's of Stephen Merchant's villain in Logan have been uploaded online by the film's director, the actor appearing bald and very pale.
Fans of the X-Men series are postulating which mutant he could be playing many believing it to be Caliban, who has very close ties to Mister Sinister.
However, Caliban recently appeared in X-Men: Apocalypse, played by Tomas Lemarquis. Merchant also posted a teaser image, starring himself as the mutant wearing a cowboy hat.
ORIGINAL: Details regarding Wolverine 3 have flooded the internet following the announcement of the film's official title, Logan. First, the poster revealed a release date of 3 March 2017, while also hinting at the titular character's diminished healing factor and older appearance.
Director James Mangold then Tweeted out an image of Stewart, wearing makeup to make him noticeably older than usual, while an official Instagram account titled wponx - presumably short for Weapon X - started posting photos, showcasing the film's R-Rating.
Now, details regarding various characters in the film have hit the internet. Thanks to the aforementioned social media account, we know Boyd Holbrook will play Donald Pierce.
The Wrap have since detailed how Pierce will play into the film's plot, a source telling the publication the character is "the head of security for a global corporation" known as Transigen who are turning baby mutants into 'killing machines'.
According to the same source, actor Richard E. Grant will also play a Transigen employee, Dr. Zander Rice, whose father was part of the original 'Weapon X' project that helped create Wolverine (the clawed mutant killing his father). Rice is now the head of Weapon X.
Meanwhile, further plot details were revealed, including how 'mutant births are severely in decline, and people aren't sure why'. Hugh Jackman's titular character ends up training a clawed mutant called Laura, a comic-book character who becomes the mutant known as X-23.
Access unlimited streaming of movies and TV shows with Amazon Prime Video Sign up now for a 30-day free trial
Sign up
33 Superhero films set for release between 2016 and 2020

Show all 34
Speaking about the film in a recent interview, Jackman said: "Basically, it's going to be different. Very different in tone and hopefully to anything we've done". Mangold has since added: "If you're on the make for a hyper-choreographed, gravity defying, city-block destroying CG f**kathon, this ain't your movie.
"In this flick, people get hurt or killed when shit falls on them. They will get just as hurt or just as killed if they get hit with something big and heavy, like, say, a car. Should anyone in our story have the misfortune to fall off a roof or out a window, they won't bounce. They will die."
Meanwhile, the film's main villain was recently confirmed by producer Simon Kinberg and X-Men: Apocalypse director Bryan Singer.
Register for free to continue reading
Registration is a free and easy way to support our truly independent journalism
By registering, you will also enjoy limited access to Premium articles, exclusive newsletters, commenting, and virtual events with our leading journalists
Already have an account? sign in
Register for free to continue reading
Registration is a free and easy way to support our truly independent journalism
By registering, you will also enjoy limited access to Premium articles, exclusive newsletters, commenting, and virtual events with our leading journalists
Already have an account? sign in
Join our new commenting forum
Join thought-provoking conversations, follow other Independent readers and see their replies