Love Actually 2 recap: What the Red Nose Day sequel revealed about the fate of its characters
Yes, Hugh Grant's Prime Minister still loves to dance. His music taste has changed just a little, though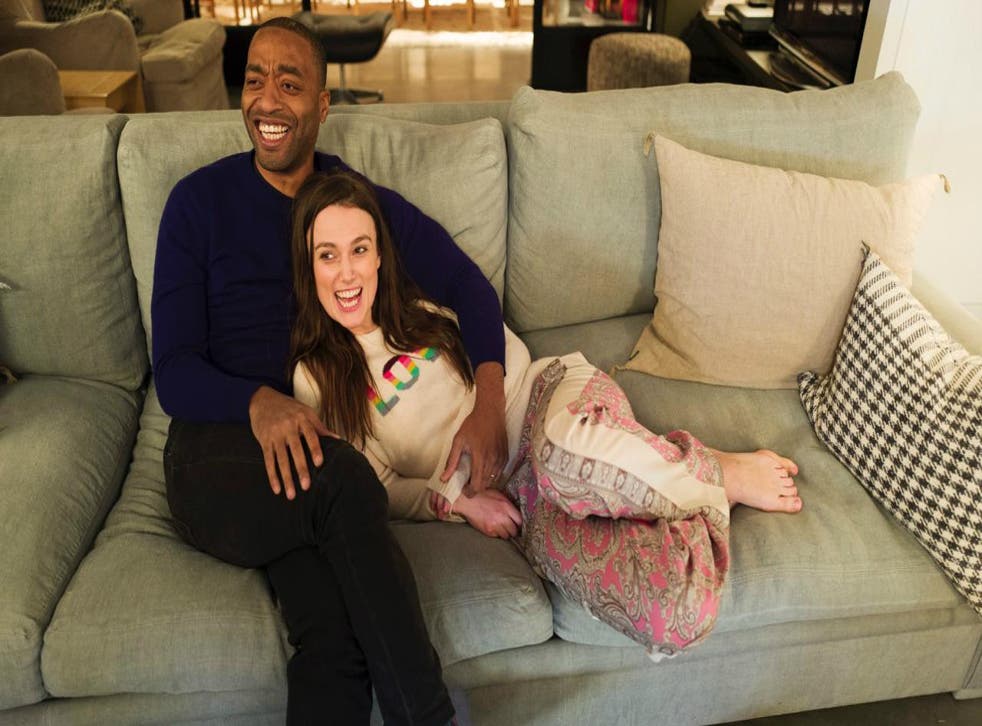 It's arrived - the moment Love Actually fans were all waiting for.
This year's Red Nose Day proceedings debuted a ten-minute sequel to the beloved 2003 rom-com, all in an effort to bring good cheer and raise some much-needed money for charity.
The short saw the return of several of the original cast: namely Hugh Grant, Martine McCutcheon, Keira Knightley, Andrew Lincoln, Colin Firth, Chiwetel Ejiofor, Lucia Moniz, Liam Neeson, Thomas Brodie-Sangster, Olivia Olson, Bill Nighy, Marcus Brigstocke, and Rowan Atkinson.
Sadly, Emma Thompson did not return, as her onscreen husband, Alan Rickman, passed away last year. The film's writer-director Richard Curtis had previously explained there would be no tribute to Rickman either, as the matter would understandably be "too complicated".
Taking place 14 years later, it did certainly answer a few questions fans may still have about the fates of the film's characters. We've recapped them below.
Juliet, Peter, and Mark
Thankfully, the film's famous (or infamous, depending on your view) love triangle saw some resolution; with Juliet (Keira Knightley) and Peter (Chiwetel Ejiofor) still happily married. That didn't, however, stop Mark (Andrew Lincoln) from turning up to their door with another set of cards.
While it appeared as if Mark still had some unresolved feelings for Juliet, asking whether the couple were happy and replying, "Shame", when she replied in the positive; Mark assured he was joking (or was he?), before revealing that he had made good on one of his plans from the original film.
Yes, Mark is now married to Kate Moss. Though she's not a fan of the beard.
Billy
Billy (Bill Nighy) is back on Radio Watford with Mikey (Marcus Brigstocke) to promote his new charity single, a cover of ZZ Top's 'Gimme All Your Lovin'' with the word 'lovin' changed to 'money'.
It certainly looks as if little about him has changed; he's still just a little judgemental towards the younger generations ("you must have realised how short and selfish they are"), has an autobiography out that he hasn't read, and still gives brutally honest answers (Best shag again? "It's definitely one of the Kardashians, but which one Mike, which one?").
One sad little note, though; his manager Joe is no longer with us, as his "big heart" led to a "big heart attack".
Access unlimited streaming of movies and TV shows with Amazon Prime Video Sign up now for a 30-day free trial
Sign up
Love Actually 2 trailer teases all the returning characters
Rufus
We've got no explanation as to what exactly Rufus (Rowan Atkinson) did to see him fired from his upmarket department store gig, but his new job at Sainsbury's has seen all of his old habits intact, as he puts a little too much effort into gift-wrapping a red nose bought by someone.
Jamie and Aurélia
Thankfully, the pair are still married; her English is wonderful, his Portuguese is... OK. He still insists on wearing turtlenecks, claiming they're back in fashion. It's revealed they have three children together, though by the end of the scene she announces to him that she's pregnant with their fourth.
Daniel, Sam, and Joanna
Daniel (Liam Neeson) receives a surprise visit from his now-26-year-old son Sam (Thomas Brodie-Sangster), who's meant to be in New York and hasn't been in touch in a while. Sam reveals he has a lot on his mind, but the object of his obsessions is none other than Joanna (Olivia Olson).
It turns out, the pair reconnected while in the US and got together, with them now returning to London so Joanna can ask Daniel for his permission for her to propose to Sam. There's no sign of Claudia Schiffer's Carol, though.
David and Natalie
David (Hugh Grant) is Prime Minister once more - and another thing that hasn't changed is his love of dancing his way through Downing Street, though his new backing of choice is Drake's 'Hotline Bling'. That said, some of his more iconic dance moves have become a little bit harder to pull off in the passing years.
It also looks as if he and Natalie (Martine McCutcheon) are still happily together; the short ends with him taking questions at a press conference, ending in a speech that has become particularly relevant - and deeply poignant - after this week's events.

Though we live in difficult times, he reminds us all that, "wherever you see tragedy, you see bravery too... good's going to win, I'm actually sure of it".
And thus, Red Nose Day Actually ended with a reminder of why it exists in the first place: to encourage us all to reach out and help those in need. You can donate and help change lives here.
Register for free to continue reading
Registration is a free and easy way to support our truly independent journalism
By registering, you will also enjoy limited access to Premium articles, exclusive newsletters, commenting, and virtual events with our leading journalists
Already have an account? sign in
Register for free to continue reading
Registration is a free and easy way to support our truly independent journalism
By registering, you will also enjoy limited access to Premium articles, exclusive newsletters, commenting, and virtual events with our leading journalists
Already have an account? sign in
Join our new commenting forum
Join thought-provoking conversations, follow other Independent readers and see their replies