Love Actually 2: Richard Curtis explains why sequel won't feature an Alan Rickman tribute
'Dealing with Alan is very complicated'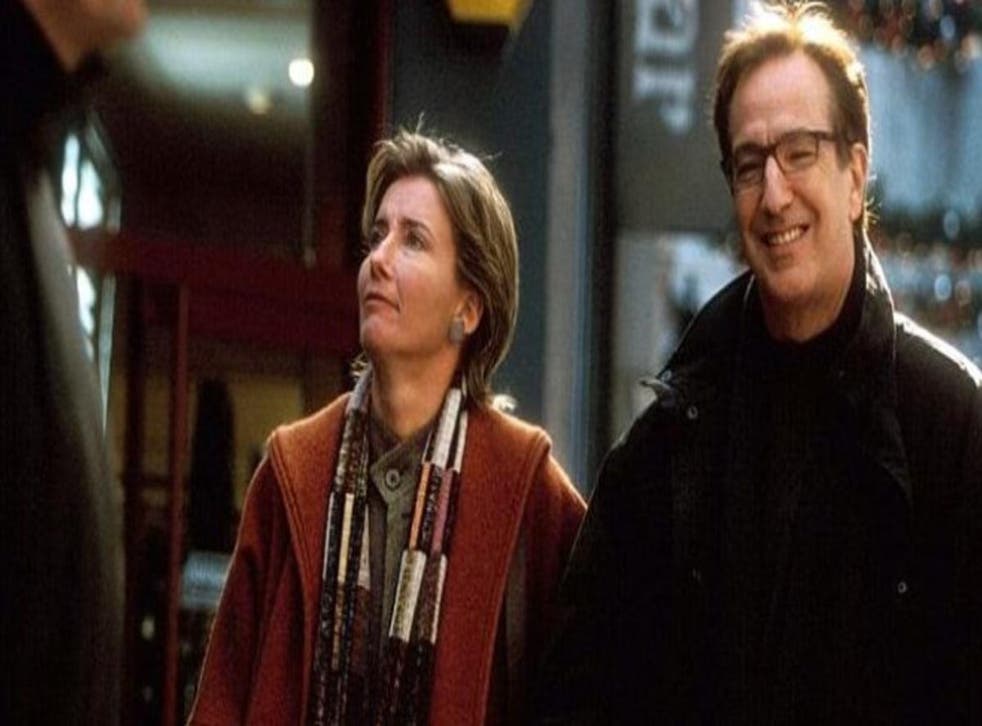 The late Alan Rickman hangs heavy over these plans for a mini-Love Actually sequel, with his and Emma Thompson's storyline in the original having been one of its most compelling.
Thompson originally wasn't among the sizeable list of cast members who'll return for the 10-minute short on Red Nose Day, then writer-director Richard Curtis said he was considering getting her on board, and now he and/or she have finally made their minds up.
"You know dealing with Alan is very complicated, so not really," he told the Press Association when asked whether Rickman's character would feature in some way. "We're not [involving] everyone. We're doing about two thirds of people."
"Ems [Thompson] isn't in it. She just can't do it."
Nice though it would have been to see a reference to Rickman, it's completely understandable that Curtis has chosen not to include one; trying to sum up Rickman's talent through a novelty sketch might have felt crass, plus it might have been confusing getting sombre about his passing when the emphasis of Red Nose Day is on drawing attention to other sobering topics.
Thompson may not be back, but Hugh Grant, Martine McCutcheon, Keira Knightley, Andrew Lincoln, Colin Firth, Lucia Moniz, Liam Neeson, Thomas Brodie-Sangster, Olivia Olson, Bill Nighy, Marcus Brigstocke, and Rowan Atkinson all are, with filming getting underway last week.
Curtis previously said of the project: "I would never have dreamt of writing a sequel to Love Actually, but I thought it might be fun to do 10 minutes to see what everyone is now up to. We hope to make something that'll be fun – very much in the spirit of the original film and of Red Nose Day. It'll certainly be a nostalgic moment getting back together."
Register for free to continue reading
Registration is a free and easy way to support our truly independent journalism
By registering, you will also enjoy limited access to Premium articles, exclusive newsletters, commenting, and virtual events with our leading journalists
Already have an account? sign in
Register for free to continue reading
Registration is a free and easy way to support our truly independent journalism
By registering, you will also enjoy limited access to Premium articles, exclusive newsletters, commenting, and virtual events with our leading journalists
Already have an account? sign in
Join our new commenting forum
Join thought-provoking conversations, follow other Independent readers and see their replies