Matthew McConaughey ate spoonful of pudding a day to lose weight for Dallas Buyers Club
The Oscar-nominated actor lost 47lbs for his role as an AIDS patient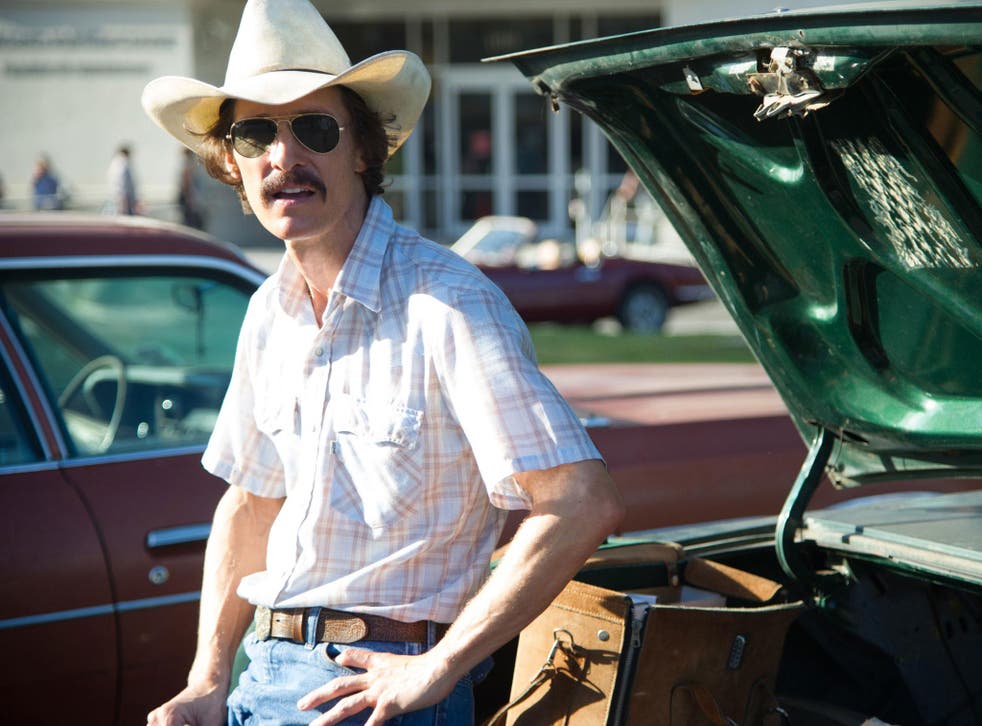 Oscar-nominated Matthew McConaughey's "pretty hardcore" Dallas Buyers Club diet may come as somewhat of a surprise…it involves pudding.
But far from chocolate sundaes and treacle tarts, the 44-year-old actor ate just a small portion of creamy dessert each morning in an effort to lose weight for his role as the emaciated, medication-smuggling AIDS patient Ron Woodroof.
"I found tapioca pudding and I found the tiniest little antique spoon in New Orleans, a little bitty sugar spoon, and I would eat it with that so it would last longer," he told reporters at the Screen Actors Guild Awards on Saturday. "Oh it was great! I could make it last an hour."
McConaughey, who also starred in Jeff Nichols' 2012 drama Mud, lost 47lbs ahead of shooting for Dallas Buyers Club.
In April last year, he described the task as one of his hardest challenges yet in an interview with the Daily Mirror: "It was tough going, I'm not going to lie. The dieting was pretty hardcore. I was losing 7lbs every week. I'd have a Diet Coke, two egg whites in the morning, a piece of chicken, then another Diet Coke.
"That was rough. I got down to 143lbs and I was always hungry, and irritable. My body resembled a baby bird with its mouth open, crying, 'Feed me, feed me,' and you realise momma bird ain't going to feed you. It's hard."
McConaughey has scooped a number of industry accolades for Dallas Buyers Club already this year, including the Golden Globe and Critics Choice Award for Best Actor and the Screen Actors Guild Award for Outstanding Male Actor in a Leading Role.
These recent wins have put him in a strong position ahead of the Oscars on 2 March, the nominations for which were announced last Thursday.
McConaughey's Dallas Buyers Club co-star, Jared Leto, is also nominated for his performance as the HIV positive transgender woman Rayon. The film itself has been shortlisted for Best Picture and Best Original Screenplay.
Join our new commenting forum
Join thought-provoking conversations, follow other Independent readers and see their replies