Michael Moore just endorsed The Rock for US president in 2020
'Run the Rock! Run the Rock. Who do you want for commander in chief? I want the f*cking Rock'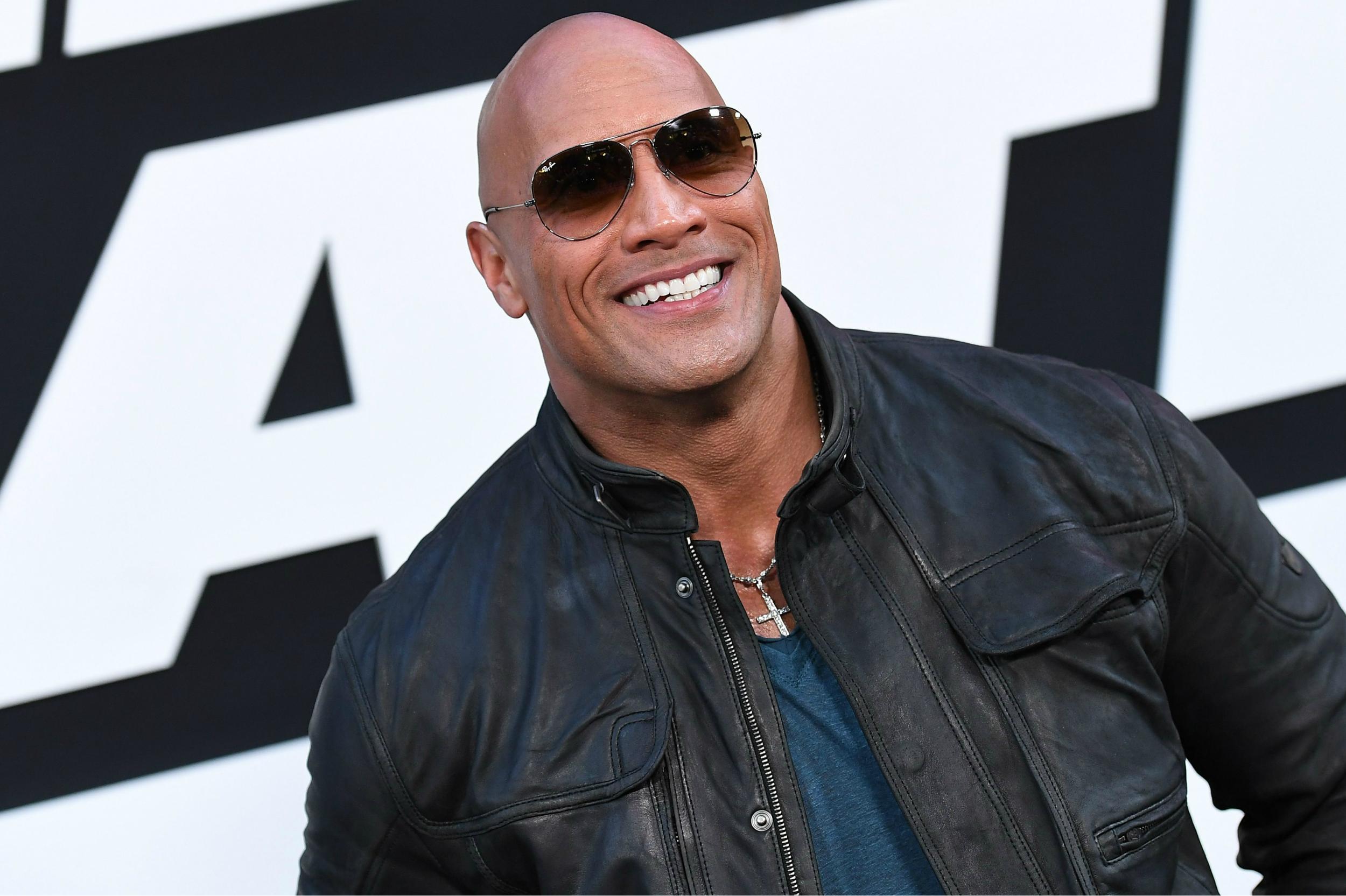 With a reality TV star currently in the White House, and ruining everything in the process, there are no more rules on who should be president.
Taylor Swift? Sure. Popular fictional character Dumbledore? Also, sure. Whatever dog has the most followers on Instagram? Couldn't get any worse, at this point.
Documentary filmmaker and activist Michael Moore has gone ahead and endorsed Dwayne 'The Rock' Johnson for a presidential run in 2020. The world we currently live in, however, means this idea is disturbingly close to making sense.
When asked by Variety who should run for the Democrats in the next election, Moore pondered: "If you want my general philosophical thought about this: One things the Democrats didn't understands is that Trump is a beloved TV star. I've had this question now for almost 20 years — Why don't the Democrats run Tom Hanks?"
"Why doesn't Oprah run? Why don't we run someone that's beloved by the American people? Democrats always shy away from Hollywood, and I always say to them, 'Really? Because out where I live, people love Hollywood! They love the movies. They love stars.' The Republicans run Reagan, they run Schwarzenegger. Gopher from The Love Boat was elected to Congress."
Indeed, the bashing talk of Hollywood elitism always ironically comes from the party that consistently has celebrities running for political positions, and when Dwayne Johnson's name was brought up, Moore was quick to jump on it.
Donald Trump's first 100 days: in cartoons
Show all 33

"Run the Rock! Run the Rock," he said. "Who do you want for commander in chief? I want the f*cking Rock! It would scare anybody that would hurt us. Think about how safe we would be if the Rock was president. Not Vin Diesel! The Rock."
"Or Liam Neeson, but Liam Neeson can't run because our Constitution says you have to be born here. So who's the American Liam Neeson that we could run? Because nobody would f*ck with him."
Moore's new show The Terms of My Surrender is set for a 12 week Broadway run, a satirical performance that will take aim straight at Trump himself.
Join our commenting forum
Join thought-provoking conversations, follow other Independent readers and see their replies