Michael Shannon went to Toronto International Film Festival 2016 dressed like a Rugrat
Be the Michael Shannon you want to see in the world
Christopher Hooton
Monday 12 September 2016 10:54 Comments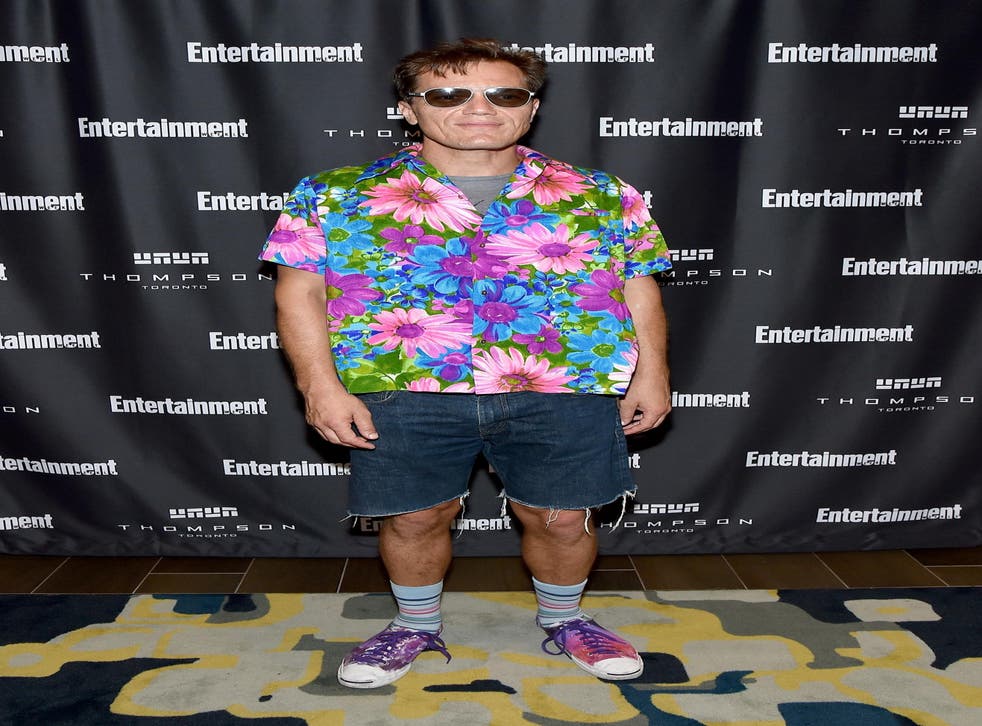 This is the official Getty caption for the above photograph:
'TORONTO, ON - SEPTEMBER 10: Actor Michael Shannon attends Entertainment Weekly's Toronto Must List party at the Thompson Hotel on September 10, 2016 in Toronto, Canada. (Photo by Mike Windle/Getty Images for Entertainment Weekly)'
This is how it should read:
'TORONTO, ON - SEPTEMBER 10: Badass Michael Shannon attends showbiz party he probably doesn't even know the name of after a long ass day in Toronto, Canada dressed like the kid who kicked over your lemonade stand before insisting it ain't no thang and skateboarding off into the sunset.'
Shannon is in Toronto for the film festival (TIFF) where his new film Nocturnal Animals is showing. He wears a Stetson in the film and usually turns up to premieres dressed like this:
For reasons unknown, however, at Toronto he went for a floral Hawaiian shirt, aviators, cut-off jorts, striped socks and mix-and-match Converse.
This person put it best:
This has to be my second favourite Michael Shannon moment, after his dramatic reading of a sorority letter (below).
As premiere outfits go, it tops even Woody Harrelson's PJs at The Hunger Games.
Nocturnal Animals, which was directed by Tom Ford and looks great, opens in UK cinemas on 4 November, 2016.

Register for free to continue reading
Registration is a free and easy way to support our truly independent journalism
By registering, you will also enjoy limited access to Premium articles, exclusive newsletters, commenting, and virtual events with our leading journalists
Already have an account? sign in
Join our new commenting forum
Join thought-provoking conversations, follow other Independent readers and see their replies