Mike Pence once called Disney's Mulan 'liberal propaganda' that wrongly encourages women to join the army
'Moral of story: women in military, bad idea' wrote Donald Trump's new running mate in 1999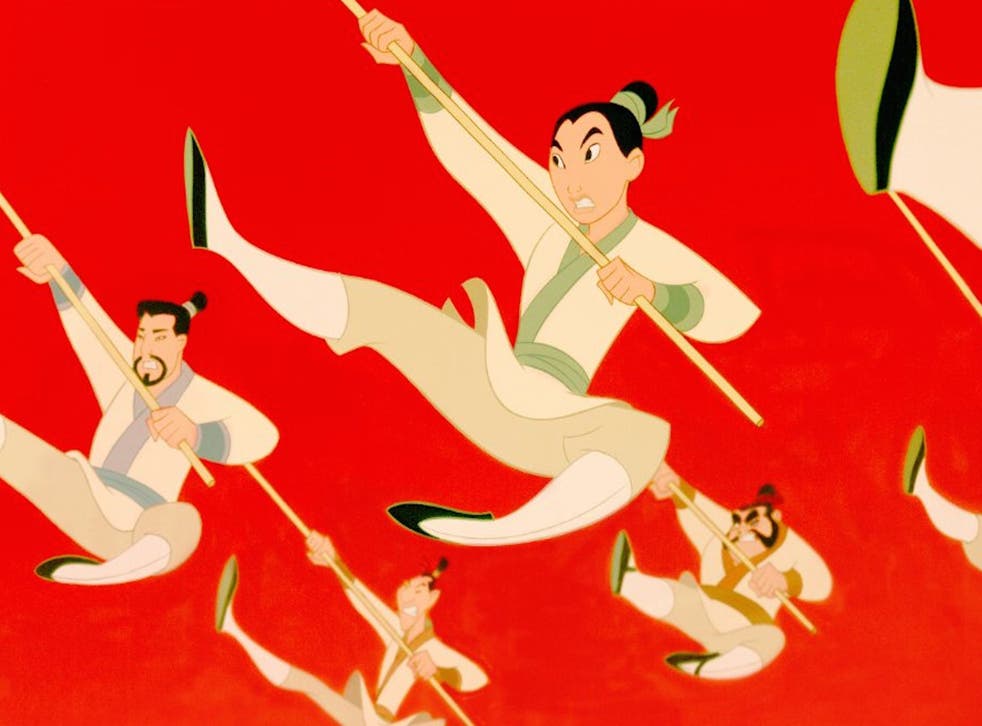 Disney film Mulan is "mischievous liberal" propaganda aimed at encouraging women into combat, Donald Trump's new running mate Mike Pence once claimed.
The Indiana governor and former radio show host wrote a revealing 1999 op-ed that BuzzFeed has uncovered, in which he argued that the animated movie about a young Chinese woman who disguises herself as a man to go to war proves what a "bad idea" it is to employ women in the military.
"Despite her delicate features and voice, Disney expects us to believe that Mulan's ingenuity and courage were enough to carry her to military success on an equal basis with her cloddish cohorts," Pence wrote on The Mike Pence Show website.
"Obviously, this is Walt Disney's attempt to add childhood expectation to the cultural debate over the role of women in the military. I suspect that some mischievous liberal at Disney assumes that Mulan's story will cause a quiet change in the next generation's attitude about women in combat and they just might be right."
Pence went on to reference "how often we think of Bambi" whenever the subject of deer hunting enters the mainstream media debate, before insisting that Mulan's romance with her superior officer is an example of how dangerously "interesting" mixing the genders in the army could be.
"[Filmmakers] likely added it because it added realism with which the viewer could identify with the characters," he wrote. "You see, many young men find many young women to be attractive sexually. Many young women find many young men to be attractive sexually. Put them together, in close quarters, for long periods of time, and things will get interesting. Just like they eventually did for young Mulan. Moral of story: women in military, bad idea."
US Defence Secretary Ash Carter announced last December that all combat roles would be opened to both genders starting from 2016.
Mike Pence Confident of Victory As Trump VP Running Mate

Trump announced Pence as his running mate on Twitter last Friday (the first time a potential vice president has been announced through social media) and confirmed his decision at a press conference.
Though Pence stated he "couldn't be more honoured" to have been given the opportunity to run for vice president, an interview broadcast on CBS highlighted personal and political differences between himself and Trump, who have only known each other few months.
Over to Trump for his take on Mulan...
Register for free to continue reading
Registration is a free and easy way to support our truly independent journalism
By registering, you will also enjoy limited access to Premium articles, exclusive newsletters, commenting, and virtual events with our leading journalists
Already have an account? sign in
Register for free to continue reading
Registration is a free and easy way to support our truly independent journalism
By registering, you will also enjoy limited access to Premium articles, exclusive newsletters, commenting, and virtual events with our leading journalists
Already have an account? sign in
Join our new commenting forum
Join thought-provoking conversations, follow other Independent readers and see their replies