One detail you probably never noticed in Groundhog Day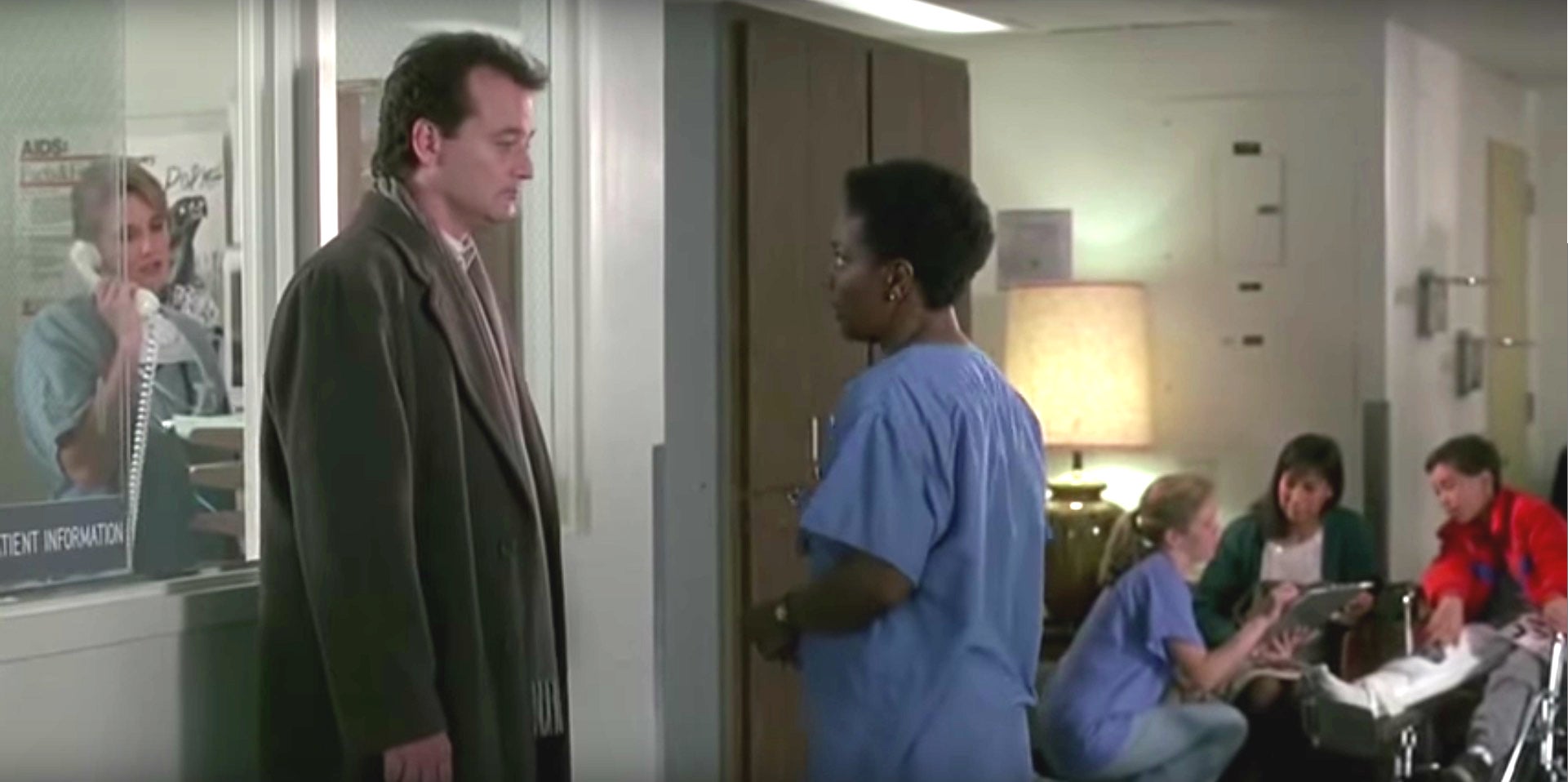 Given you were understandably likely bawling your eyes out, you may have missed a little nod hidden in the Groundhog Day scene where Phil tries to save the old homeless man from dying.
Phil has a number of errands he feels compelled to run while living the same day over, one of which is catching a kid who falls while climbing a tree.
But what happens when Phil isn't there to save him?
Well fortunately, he doesn't die, which would have been a little macabre, he just breaks a leg.
The child can be seen in the background of a hospital scene in a wheelchair, as a glazed Phil tries to find out what has become of the old man he's switched his attention to.
1:07 in vid
0:53 in vid
It just goes to show how well thought out the film was, and how careful director Harold Ramis was in making sure the repeated day felt authentic (especially given it was made before all this sort of stuff was pored over on the internet).
It's been over 20 years since Groundhog Day was released but it remains a classic, with Sky showing it back-to-back all day long on the actual Groundhog Day this year.
Join our commenting forum
Join thought-provoking conversations, follow other Independent readers and see their replies