Oscars 2013: Ang Lee's best director acceptance speech for 'Life of Pi' in full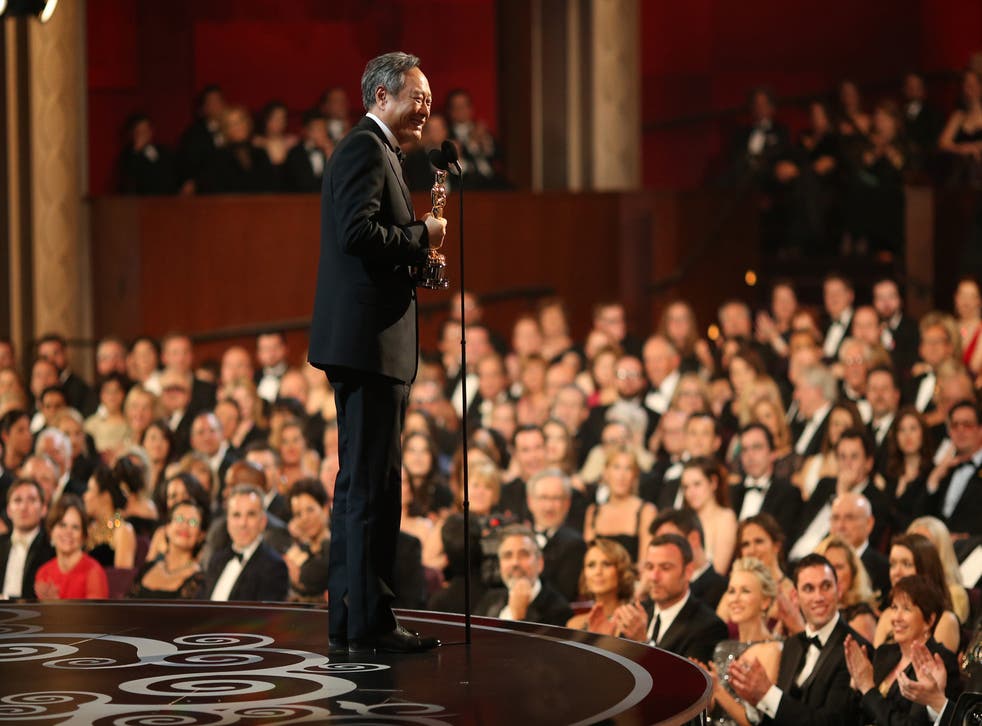 Thank you. Thank you so much. Thank you, movie god. I really need to share this with all 3,000. Everybody who worked with me on Life of Pi. I want to thank you for… I really want to thank you for believing in this story and share this incredible journey with me.
I need to to thank Yann Martel for writing this incredible, inspiring book. Everyone at Fox, thank you for taking the leap with me. Especially Tom Rothman, Jim Gianopulos and Elizabeth Gabler. My producers, Gil Netter, David Womark, David Lee. Wonderful cast. Suraj, where are you? You're a miracle. He's playing the young Pi, carrying the movie. Every one of you in the cast. I cannot waste this time talking about them. You're the golden statue in my heart.
I cannot make this movie with the help of Taiwan. We shot there. I want to thank everybody there helped us. Especially the city of Tai Chong. My Indian crew, I love you. My Canadian crew, I love you. My family in Taiwan. My wife, Jane Lin. We'll be married 30 years this summer. I love you. My boys, Han and Mason, thank you for your support. Finally, my agent, Carin Sage and lawyer, Ira Schreck, and Joe Dapello, I have to do that. Especially for this movie, it's great to have your support. Thank you, Academy. Xie xie, namaste.
Join our new commenting forum
Join thought-provoking conversations, follow other Independent readers and see their replies