Oscars 2014: Vagina rejuvenation procedure offered in $80,000 goodie bags
Gifts are worth more than The Wolf of Wall Street's Jonah Hill was paid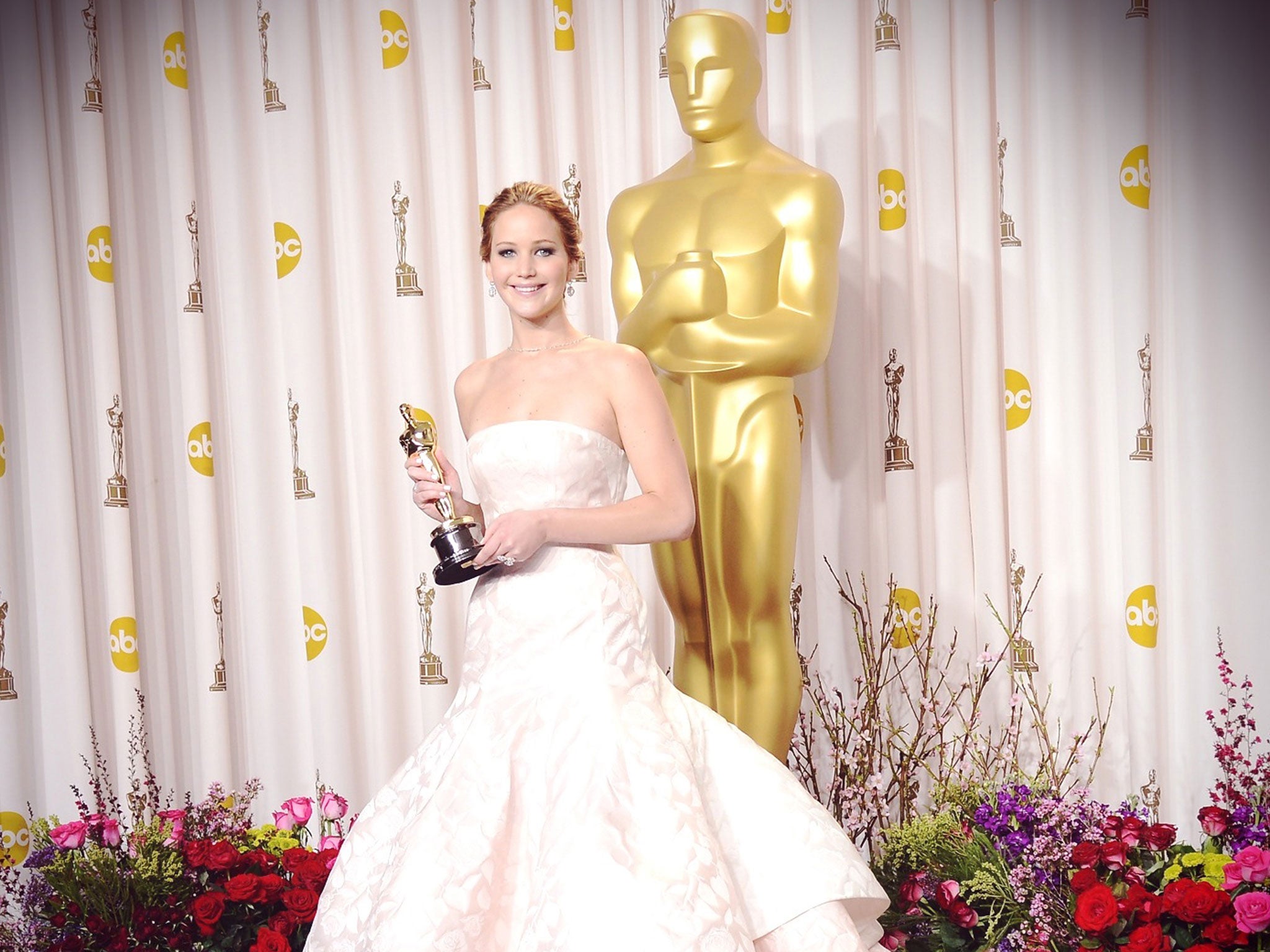 Oscar nominees left disappointed at next weekend's star-studded ceremony will be comforted by a lavish $80,000 goodie bag that contain a vagina rejuvenation procedure.
Tapping into celebrities' assumed vanity, the LA-designed hampers offer weight loss shakes, personal training sessions, hair restoration surgery and the bizarre 'Orgasm Shot' treatment that "enhances the genital tissue of a woman".
Designed by Dr Charles Runels, said 'O Shot' claims to "help women cure urinary incontinence and sex problems" while "rejuvenating" the vagina. Because we can so see Jennifer Lawrence going in for that…
For $2,700 (£1,620), blood is injected into the upper vagina and clitoris to help with a range of sex complaints too often suffered by women "in silence". Male nominees are offered no sexual help - just assistance with balding.
The contents of 2014's bag of treats, revealed by US magazines, also include the more usual delights of luxury vodka, fine art, aerial circus lessons and…pepper spray guns ( scroll to see list).
For some reason, probably to do with how much Americans love their dogs, plenty of pet care products are also thrown in to the mix, along with holiday packages to Hawaii, Las Vegas, Japan and the Canadian Rockies.
Oscars 2014: Best Actor and Actress nominees
Show all 20
Should he lose out on the Best Supporting Actor award, at least Jonah Hill has a consolation prize to look forward to, worth more than he got paid for The Wolf of Wall Street.
Hill accepted the modest sum (Hollywood's standards, not ours) of $60,000 to shoot Martin Scorsese's movie because he was so keen for the role.
But what ridiculous gifts will the likes of Leonardo DiCaprio, Meryl Streep, Matthew McConaughey and Amy Adams enjoy should they miss out in their categories?
Access unlimited streaming of movies and TV shows with Amazon Prime Video
Sign up now for a 30-day free trial
Sign up
Access unlimited streaming of movies and TV shows with Amazon Prime Video
Sign up now for a 30-day free trial
Sign up
In descending order of extravagance:
ARTAS Robotic Hair Transplant surgery
Walk Japan tour
Best of Vegas holiday package
Halo natural pet food (host Ellen DeGeneres is an ambassador and actors can donate the food to an animal charity of their choice)
Rocky Mountaineer train trip
Imanta Mexico holiday package
Dr Charles Runels' O-Shot procedure to enhance sexual response
Steamist home spa system
Koala Landing resort stay in Kauai
Epic pet health therapy
Gizara arts print
Huntley Drive fitness training sessions
Krystal Klear filtered water system
Max Martin shoes
Le Petit Cirque lessons
A house call from respected acupuncturist Heather Lounsbury
Jan Lewis bracelet
Slow watch made in Switzerland
Acure skincare
Jitseu handbags
Narrative clip camera
Rouge organic maple syrup
Coolway Go Pro hairdryer
Mace pepper spray guns
Polar Loop activity tracker
M3K beauty products
Horse shampoo for humans
Chocolatines of flavours including 'chocolate-dipped bacon', 'chianti wine with olive' and 'champagne brut with bleu cheese bark'
Knit & Co cable knit mittens
Slimware portion control dinnerware
Betty Jane candies
Blossoms Blends tea
Hydroxycut weight loss products
Dosha herbal tea lollipops
Aviv 613 vodka
Cannonball wine
Bee Free Honee organic apple honey
Wrag Wrap sustainable gift wrap
Simon's Happy Pet shampoo
Join our commenting forum
Join thought-provoking conversations, follow other Independent readers and see their replies