Oscars 2016: Everyone who boycotted the Academy Awards and why, from Jada Pinkett Smith to Spike Lee
Also Will Smith and British singer Anohni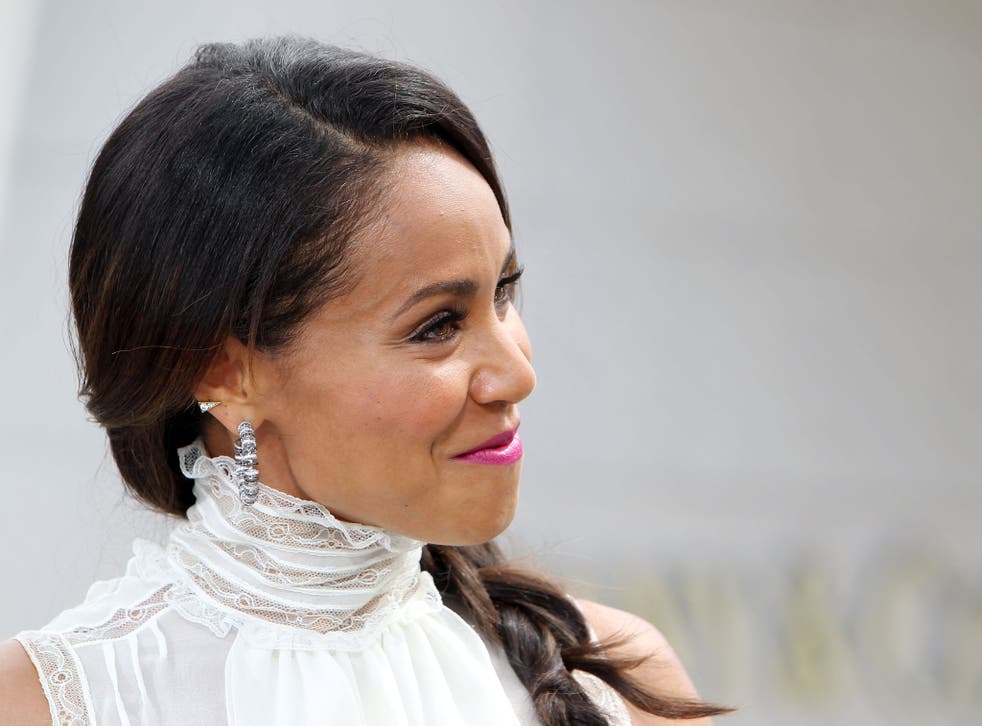 This year's Oscars flew past, with Leo finally getting *that* award and Spotlight winning best picture. However, not everyone was present at the ceremony. Many members of the film community decided to boycott because of the lack of diversity among nominees, a fact host Chris Rock made light of throughout the ceremony.
For the second year in a row, not a single non-white actor has been nominated for an award, even though 2015 saw stand-out performances from the likes of Idris Elba (Beasts of No Nation), Benicio Del Toro (Sicario) and Michael B Jordan (Creed).
In solidarity, many people will not be attending the ceremony or tuning in. Here are just a few of those people.
Jada Pinkett Smith
#OscarsSoWhite: What Hollywood has to say

Show all 19
One of the first people to announce they would not be attending that awards show was actress Jada Pinkett Smith who said in a video posted to Facebook: "Today is Martin Luther King's birthday, and I can't help but ask the question: Is it time that people of colour recognise how much power, influence, that we have amassed, that we no longer need to ask to be invited anywhere?
"Begging for acknowledgement, or even asking, diminishes dignity and diminishes power. And we are a dignified people, and we are powerful. So let's let the Academy do them, with all grace and love. And let's do us, differently."
In his opening monologue, Rock poked fun at the actress, saying: "Jada boycotting the Oscars is like me boycotting Rihanna's panties. I wasn't invited!"
Will Smith
Following his wife's announcement, Concussion actor Will Smith said he would also not be attending the ceremony. "It would be awkward to show up with Charlize [Theron]," he said in an interview. "We've discussed it.... We're part of this community. But at this current time, we're uncomfortable to stand there and say this is OK."
Spike Lee
On the same day Ms Smith announced she would be boycotting the ceremony, director Spike Lee also announced he would be boycotting, posting to Instagram: "How is it possible for the 2nd consecutive year all 20 contenders under the actor category are white? 40 white actors in 2 years and no flava at all." (sic)
Quoting Martin Luther King, he wrote: "There comes a time when one must take a position that is neither safe, nor politic, nor popular but he must take it because conscience tells him he's right."
Access unlimited streaming of movies and TV shows with Amazon Prime Video Sign up now for a 30-day free trial
Sign up
Anohni
The British singer Anohni announced she will also not be attending the ceremony although she is nominated for best song award. The reason? Unlike Sam Smith and Lady Gaga, she wasn't invited to perform at the the ceremony.
Notably, Anohni is the first ever transgender performer to be nominated for an award. She wrote online: "Everyone told me that I still ought to attend, that a walk down the red carpet would still be 'good for my career'. Last night I tried to force myself to get on the plane to fly to LA for all the nominee events, but the feelings of embarrassment and anger knocked me back ... There I was, feeling a sting of shame that reminded me of America's earliest affirmations of my inadequacy as a trans person. I turned around ... and went back home."
Ryan Coogler and Ava DuVerney
The pair of esteemed directors haven't announced they are boycotting the ceremony completely, but will instead be spending Oscar night with other celebrities in Flint, Michigan, at a benefit event for residents of the town who have been affected by its recent lead-polluted water scandal.
Roger Ross Williams
In contrary to the other views, the first ever black Oscar-winning director, Roger Ross Williams, told people not to boycott the Oscars. "Staying away from something that needs to change is no way to change it," he wrote online. "Instead, let's help them lead the way in promoting diversity in Hollywood."
Join our new commenting forum
Join thought-provoking conversations, follow other Independent readers and see their replies