Pirates of the Caribbean 5: PETA slam film after actor reveals 'hilarious' story about monkey vomiting on set
'Hollywood must learn there's simply no safe or humane way to force a wild animal to perform'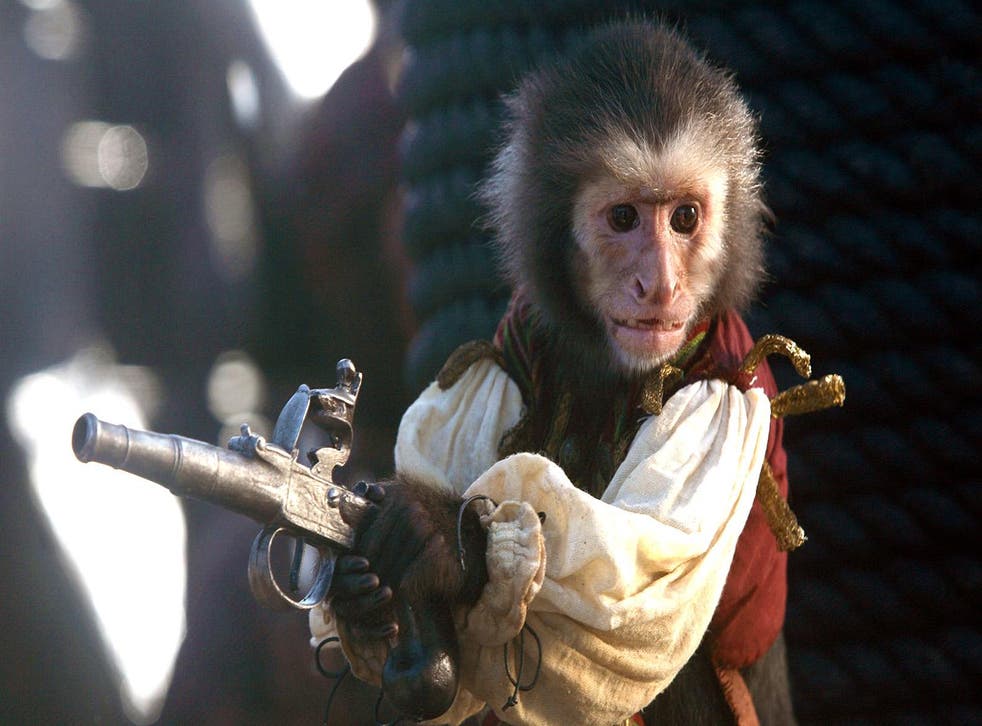 Disney's latest blockbuster — Pirates of the Caribbean: Salazar's Revenge — has come under fire after actor Kaya Scodelario revealed "hilarious" story about the monkey throwing up on set.
According to The Sun, Scodelario said: "The most memorable cast member was the monkey because he threw up all the time.
"He had a very tiny stomach and when we were filming on the boat he would just projectile vomit in the middle of scenes, which I found hilarious."
Animal rights organisation PETA have condemned the treatment of the capuchin monkey — Captain Barbossa's companion Jack in the film.
"Early on, PETA called on the film's producers to use computer-generated imagery instead of intelligent and highly social capuchins, whose complex physical and psychological needs cannot be met on any film set or in a training compound," PETA said.
Films to get excited about in 2017

Show all 13
"Hollywood must learn the lesson that there's simply no safe or humane way to force a wild animal to perform in a movie."
Concerns were first raised when news emerged the monkey wounded a make-up artist on set in 2015. Meanwhile, Pirates of the Caribbean topped the worldwide box-office, making huge amounts in China. However, the reviews have been fairly middling.
Join our new commenting forum
Join thought-provoking conversations, follow other Independent readers and see their replies